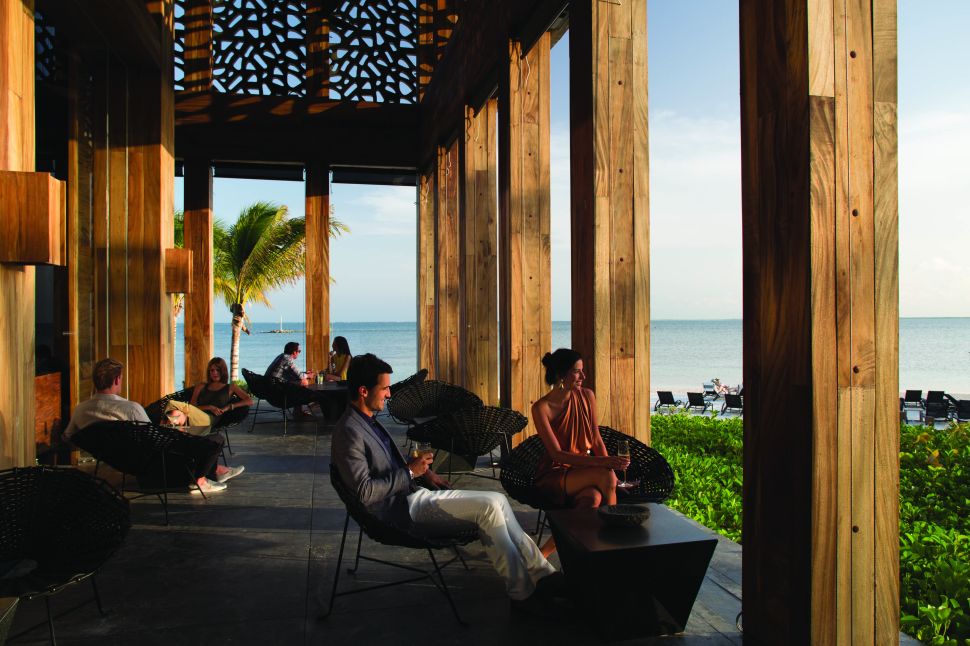 Nizuc Resort & Spa in Cancun, Mexico is not your run-of-the-mill, all inclusive, waist-expanding experience, but chocolate does reign supreme. The luxe compound, which has earned stamps of approval from notables like Victoria's Secret supermodel and Taylor Swift-BFF Martha Hunt, sits just outside the hubbub of downtown Cancun. Inside, the property spans over 29 acres including a private beachfront, three pools, and six restaurants, and it comes as no surprise that all six eateries have a penchant for the supposed Mayan "food of the Gods" beyond the two truffles guests find on their pillow each evening of their stay.
One brunch at Cafe de la Playa features a hot chocolate with a kick, thanks to a mix of cinnamon and chili powder, while Chef Antonio Ramirez of La Punta restaurant often prepares his signature dish, Crema Chilpoctli. The dish arrives as a chocolate shell filled with savory items like coriander sprouts, cilantro, and crisp iberian ham. A server then pours a hot broth over the shell, prompting it to melt, creating a unexpected savory dish, light enough to enjoy in the sweltering Mexican heat.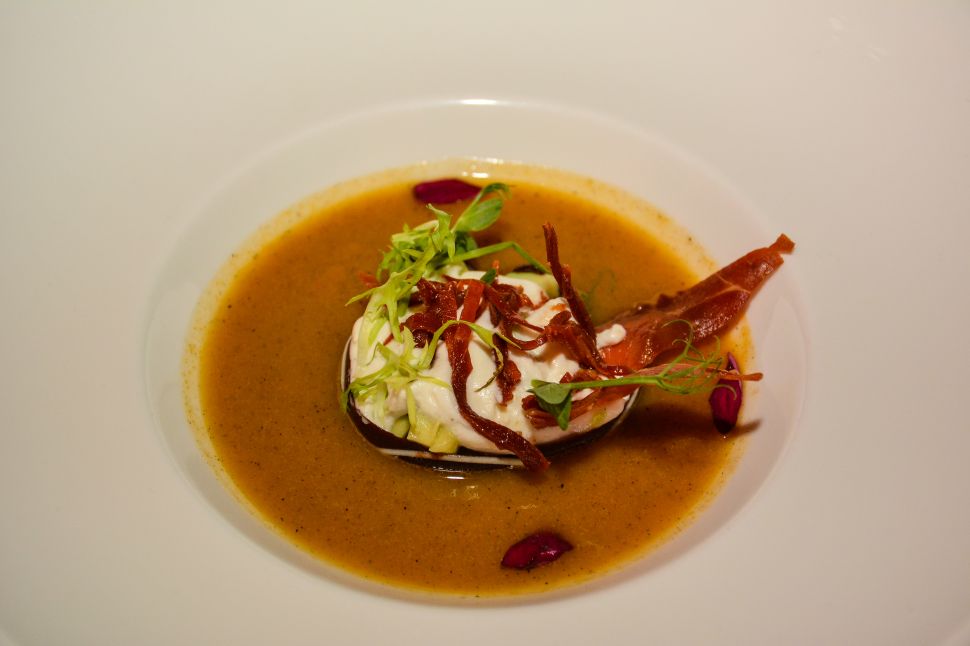 The chocolate does not stop in the kitchen. The most popular offering at the Nizuc Spa is the Mayan Cacao treatment. The massage, facial, and "spiritual cleaning" lasts for two hours, and uses cacao as the base for all of the products used in the treatment. The experience is capped off with a cacao oil pour to the forehead, known as "Shirodhara," leaving you glazed and dazed for the remainder of your stay. What makes the whole production unique, according to the spa, is that the Cacao oil is combined with the ESPA Restorative to create the spa's own Nizuc Mayan Cacao oil. Nicknamed the "hug in a bottle," the oil helps to calm nerves and even "give a sense of optimism" while it tones your skin.