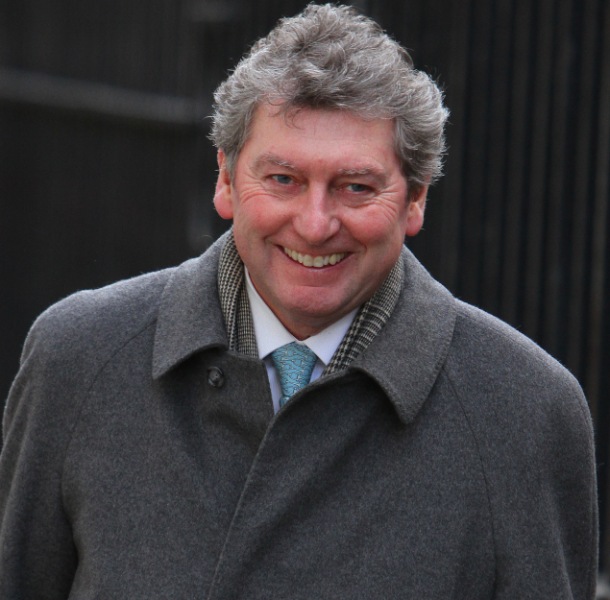 The Daily News announced in an internal memo this morning that editor in chief Colin Myler is leaving the paper at the end of the year. Mr. Myler, who joined the paper in 2012, is returning to London to spend more time with his family. Jim Rich, Mr. Myler's deputy editor and head of content, is taking over as editor in chief.
"Colin has been a wonderful partner of ours as we have navigated the transition of the News through an ever-challenging and changing media landscape," Daily News publisher Mort Zuckerman wrote in the memo. "His contribution and leadership over the last four years is something most of us would hope to achieve over a lifetime."
Mr. Myler is a former executive editor New York Post. A veteran of the British press, who worked at the News of the World during the News Corp phone hacking scandal, Mr. Myler was best known at the News for orchestrating the paper's campaign to strengthen America's gun control laws in the wake of the Sandy Hook school shooting. He also spearheaded fundraising drives for Hurricane Sandy victims and the families of two slain NYPD officers, as well as the campaign to save the city's horse carriages.
According to a current staffer, Mr. Myler's departure was not completely unexpected, as he had been spending more time visiting his family in London in recent years. Mr. Myler was a popular editor in chief—the staffer described him as "very British and very measured." By contrast, Mr. Rich, a former sports editor, is a little more rough around the edges.
"The cards could still get shuffled a bit for sure," the source told us—but there are no big changes expected in the newsroom.
Mr. Myler's departure comes in the wake of Mr. Zuckerman's decision to call off the sale of the tabloid. The paper has also been forced to downsize its newsroom over the past few years, laying off both young reporters and veteran journalists and focusing on beefing up the digital side.