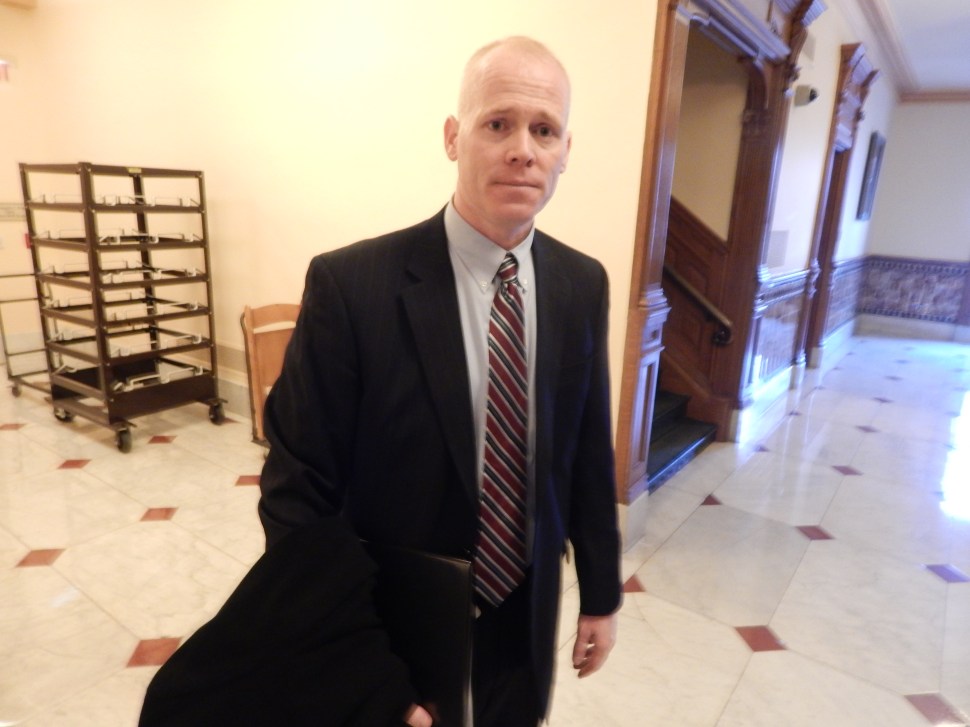 There was Marie Corfield, the public school teacher who attempted to school Gov. Chris Christie in a town hall forum and in the process picked up 15 minutes of fame, which she proceeded to stretch into 45 minutes of fame.
Then came James Keady, who challenged Christie at a boardwalk Superstorm Sandy event and was infamously told to "sit down and shut up."
Keady turned that Christie YouTube greatest hits moment into an LD30 candidacy, where he faces incumbent Assemblymen Sean Kean and Dave Rible in one of the most Republican districts in the state. Keady tells anyone and everyone who will listen that he's got this. But insiders charitably point to the numbers as a hopeless situation for the Democrat while candidly acknowledging the challenger's pluck.
Keady's undeniable hunger on the trail has proved sufficient for Democrats to prod him on a CD4 challenge next year. That's veteran U.S. Rep. Chris Smith's district, where the long-serving Republican from Hamilton routinely mows down the competition, leaving the likes of Brian Hughes, Reed Gusciora, Josh Zeitz, and Brian Froelich and any number of others all in the resident roadkill department.
Could the excitable Keady prove any better in 2016?
At least a handful of Democratic insiders think so, and they continue to try to make the case to Keady, who continues to insist that he's on track to win in LD30.