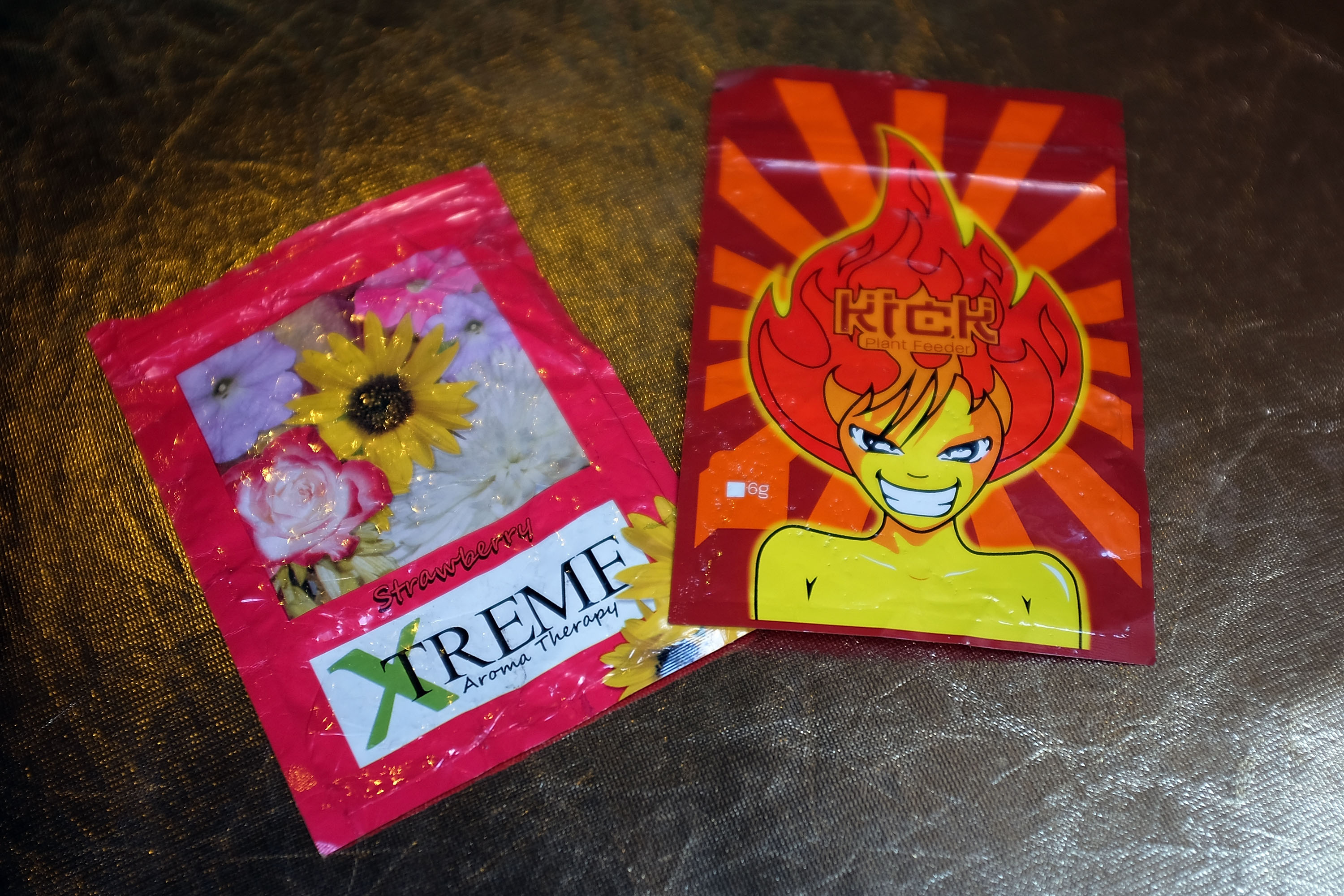 Synthetic marijuana goes by many names—Spice, K2, and Scooby Snacks among them—but the City Council today passed legislation aimed at outlawing all of them.
"As the Council member representing East Harlem, this has been an issue of personal importance to me," Council Speaker Melissa Mark-Viverito said.
The drug has become a scourge along two corridors in her district, Lexington Avenue and 125th Street—with the New York Times profiling the devastating effect of the drug on the latter. Despite its name, the drug—which is usually made by spraying leaves with chemicals called synthetic cannabinoids—can act very differently from marijuana. Sold in colorful pouches and often marketed as potpourri or incense, when smoked it can often cause hallucinations and permanent health problems.
While state laws have banned certain compounds used to make K2, manufacturers have found a loophole in the law by slightly changing the chemical makeup of their products.
"Current laws are just not able to take into account for the changing chemical compositions this drug," Councilman Dan Garodnick said.
One of the bills passed today looks to change that, by outlawing the sale of all synthetic cannabinoids and "imitations of these substances." Another hopes to stem the sale of the drug in the city's bodegas and other stores, by creating harsher new penalties for doing so: the suspension of a store's license to sell cigarettes for the first offense, and a mandatory revocation for the second offense.  Under a third bill, the city would be able to declare a store a "public nuisance" if they repeatedly sell synthetic marijuana.
One thing the package of legislation won't do is go after those who use K2—often the homeless or mentally ill.
"These bills are about taking swift action to get these drugs of our streets not criminalizing the users," Ms. Mark-Viverito said, adding she will work to ensure the laws are "not being used to stigmatize the vulnerable populations that are statistically likely to use the drug."
While Ms. Mark-Viverito is seeking to rid the streets of synthetic marijuana, she's an outspoken proponent for decriminalizing regular old marijuana. She told the Observer during a Council press conference that she didn't think there was tension between those two positions.
"I think that when you start prohibiting certain things people look for alternatives," she said. "Prohibition of the marijuana may, in fact, be leading people into this alternative."