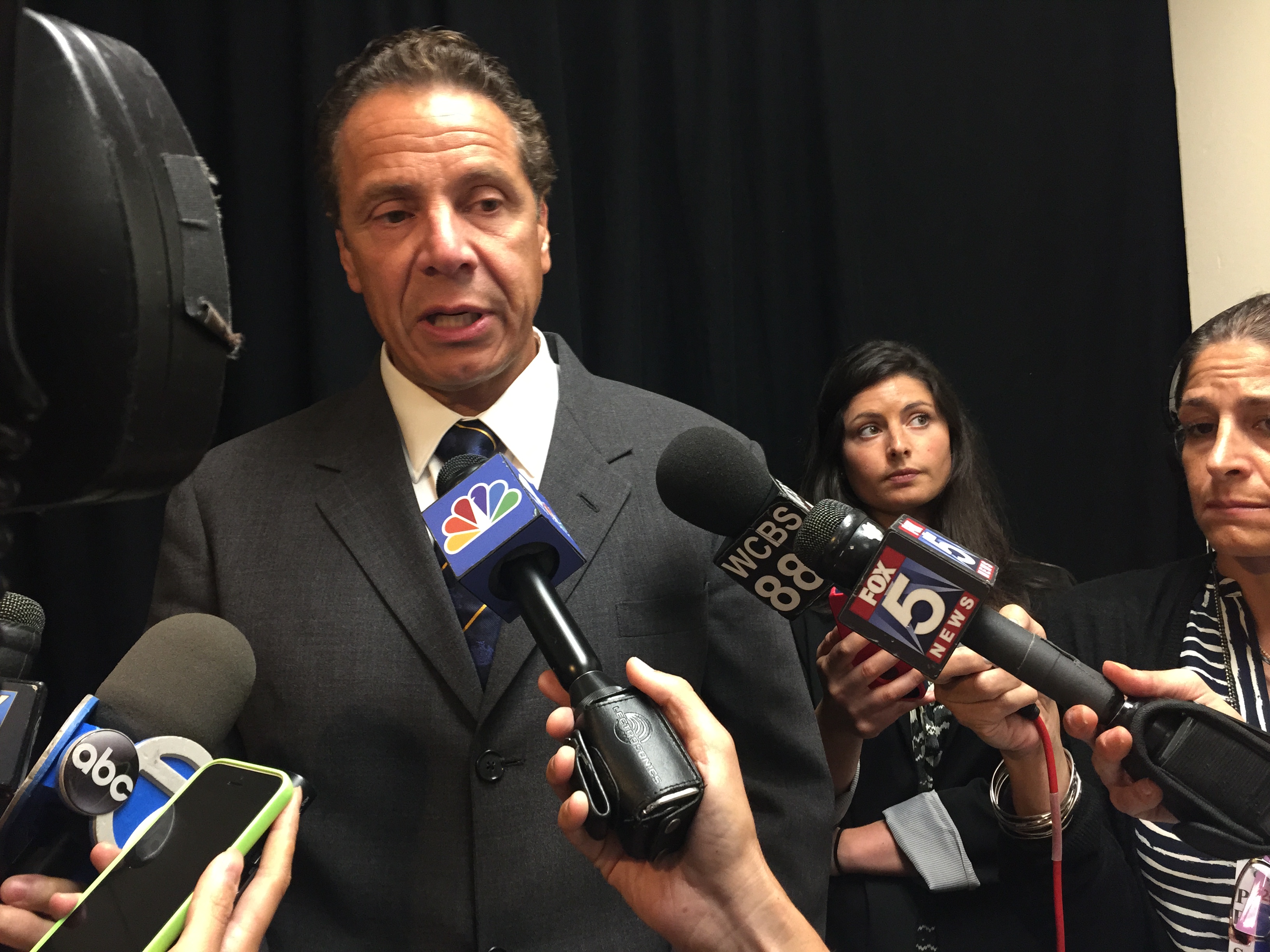 Why wasn't Mayor Bill de Blasio among the slew of city officials invited to join Gov. Andrew Cuomo on an upcoming trip to Puerto Rico?
He apparently just wasn't what the Puerto Rican government was looking for.
"It was basically what the governor of Puerto Rico and the officials in Puerto Rico asked for, with specific expertise," Mr. Cuomo said today during a press gaggle in Manhattan, when the Observer asked how he formed the delegation and why the mayor wasn't on it. "It's basically in the area of finance, because they have essentially a financial problem, and healthcare, because one of the reasons they have the financial problems is because their healthcare costs are going up so high. And then we elected leading Puerto Rican elected officials, for obvious reasons."
Joining Mr. Cuomo on his quick jaunt is a who's who of New York politicians, including some close allies of the mayor (and others who are rumored to be considering challenging him in 2017): Council Speaker Melissa Mark-Viverito, Attorney General Eric Schneiderman, Assembly Speaker Carl Heastie, Bronx Borough President Rubén Díaz, Jr., Comptroller Scott Stringer and Congresswoman Nydia Velázquez.
Mr. de Blasio was an obvious and notable missing name on that list; a spokesperson told the Wall Street Journal the mayor wasn't invited. The snub does not exactly come as a surprise—the long-simmering tension between two executives exploded into something of an open feud this summer. After months of being batted down and contradicted by Mr. Cuomo on issues ranging from Ebola to mayoral control of schools, Mr. de Blasio sat down with reporters earlier this summer to declare the governor had been vindictive toward him and was not acting in the city's best interests.
Mr. Cuomo will visit the island next week, in the midst of a financial crisis that has seen Puerto Rico's governor, Alejandro García Padilla, declare that the U.S. territory is unable to pay its debts and is seeking to declare bankruptcy. He noted today that New York City is home to the second-largest population of Puerto Ricans, after the island itself, and said he'd built valuable relationships with Puerto Rican officials during his time as Housing and Urban Development Secretary for President Bill Clinton.
"Puerto Rico is in crisis. It is a financial crisis. They can't pay their debt, their costs are burgeoning, and they need help," Mr. Cuomo said. "And friends are there when other friends need help."
Also attending the trip, with an eye to helping Puerto Rico deal with Medicaid fraud, will be state Health Commissioner Dr. Howard Zucker and state Medicaid Director, Jason Helgerson.