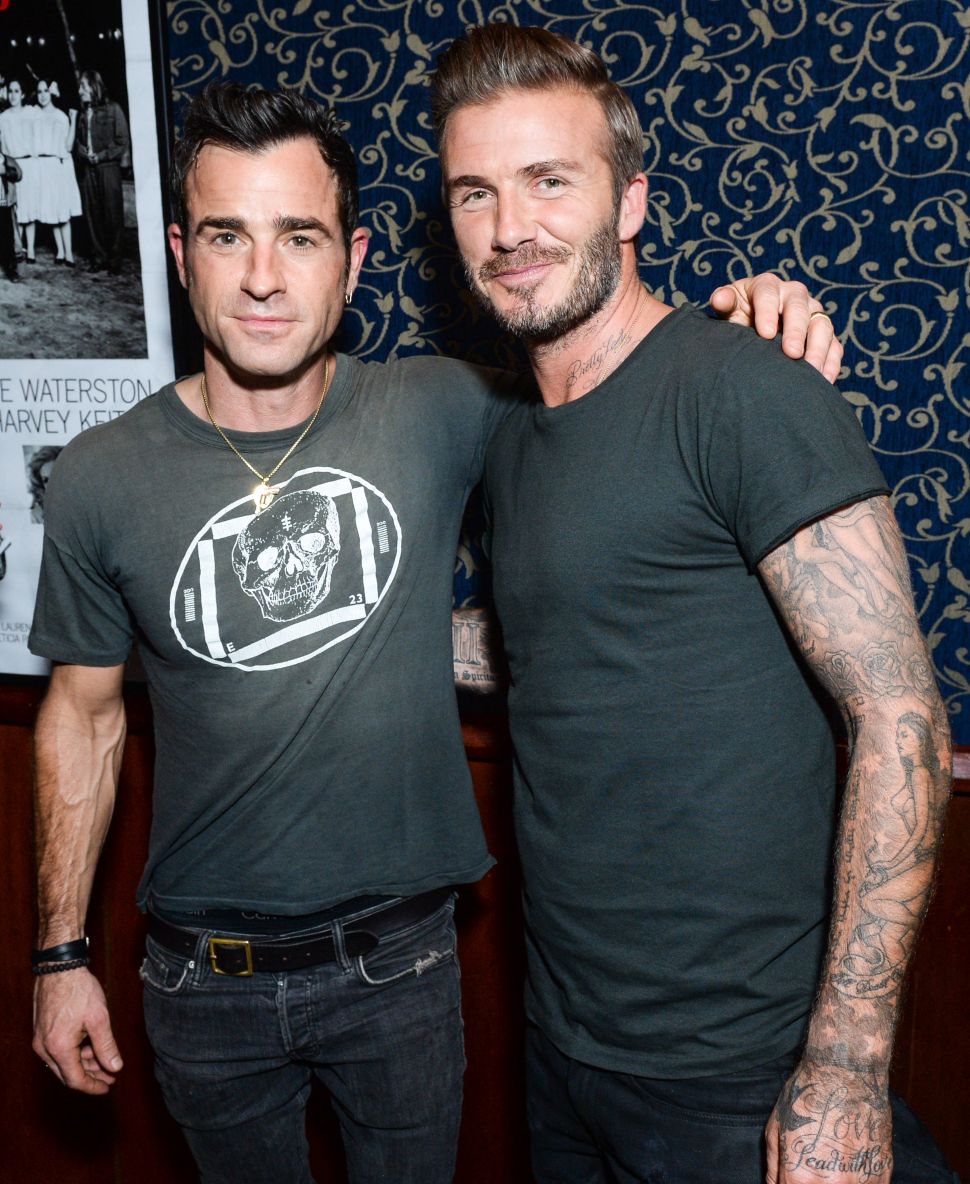 Last night, in a back alley bar on the Lower East Side, David Beckham made a quiet appearance to celebrate his starring role in Belstaff's latest short film, Outlaws, alongside Cathy Moriarty, the star of legendary 1980 hit film Ranging Bull.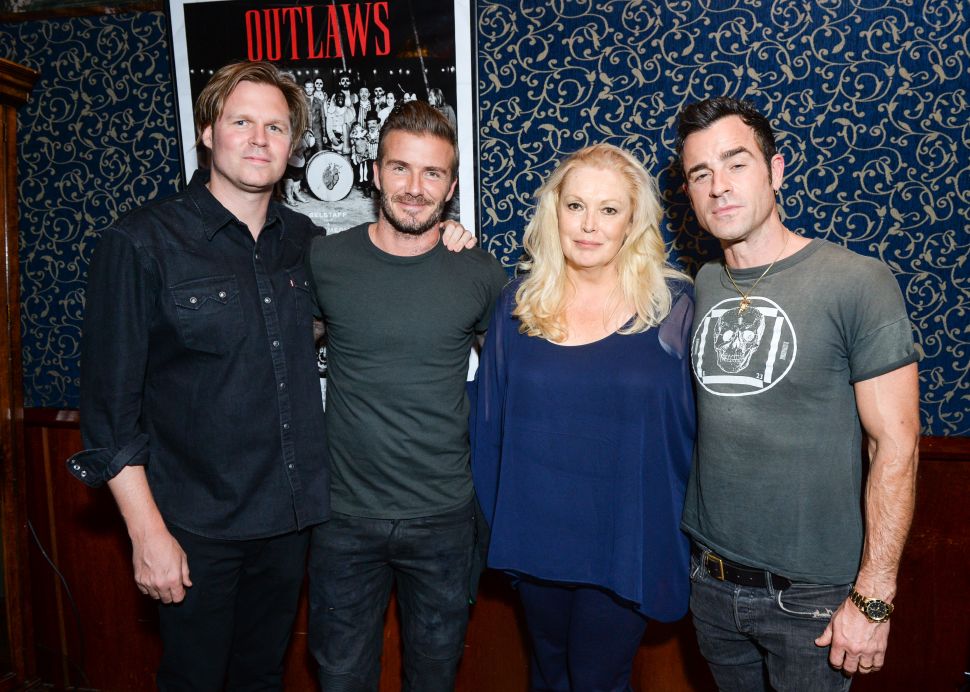 The film, directed by Geremy Jasper, was produced over two days in an arid desert in Mexico City. "Originally we were going to shoot in New Mexico, and it had a slightly different vibe. So we went to Mexico City, and everything changed. Everything made sense suddenly, the sort of mystical Mexican humor and humanity of it. Suddenly the circus became a Day of the Dead Circus, and David was a biker on the wrong side of the border where he doesn't speak the language," Mr. Jasper said. "We shot one scene outside of a movie theater in a small Mexican town, I think it's called-actually I can't remember, but the whole town came out when we shot. Everyone was really cool. There was no craziness or weirdness. It was the opposite of tonight."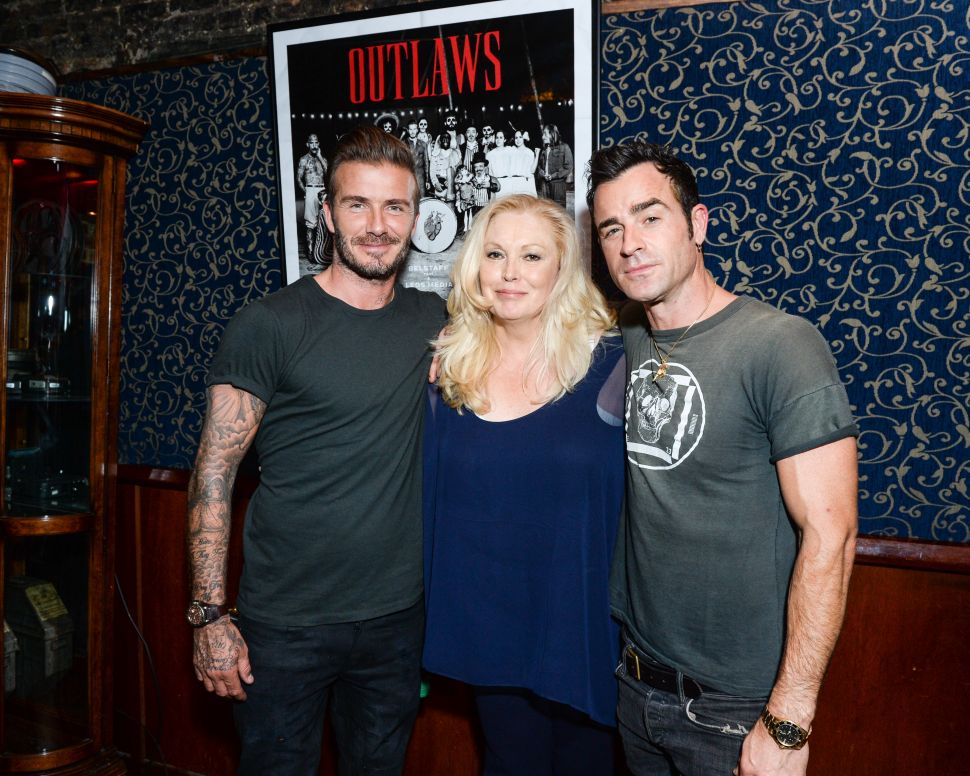 For most of the evening, as guests clamored to take selfies with the soccer star, Mr. Beckham remained by the side of his two best pals, Justin Theroux and Mazdack Rassi, the Creative Director of Milk Studios. "David's a total outlaw. He is like a Steve McQueen of our time! He's also a bit of Wolverine, but underneath he's this incredible, sweet human being," Mr. Rassi joked of his longtime friend who he met through sports world power agent and boyfriend to Liv Tyler, David Gardner.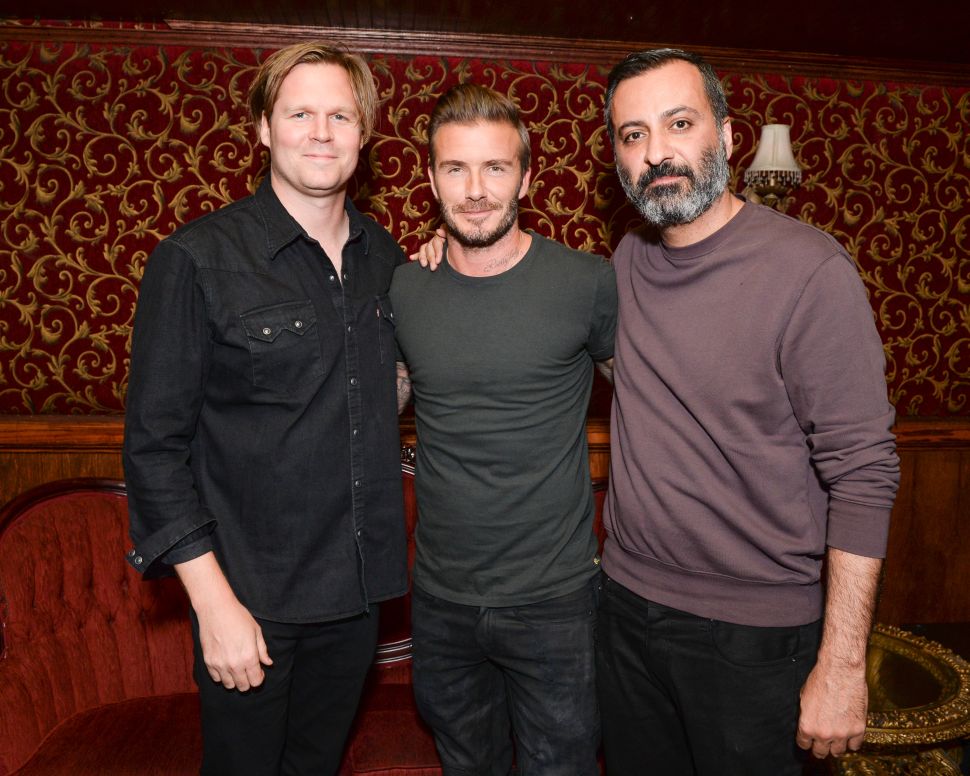 "My wife, Zanna, is from Manchester," he added. "When they were kids, she was best friends with David Gardner who was close to David Beckham. So I met David Becks through David Gardner, so I'm lucky to be somehow associated with the original crew back from Manchester." The evening was capped by the entire gang ushering in Mr. Gardner's birthday with a chocolate cake, a toast with Mr. Beckham's own Haig Club whisky, and the traditional birthday tune sung by everyone including Mr. Beckham.