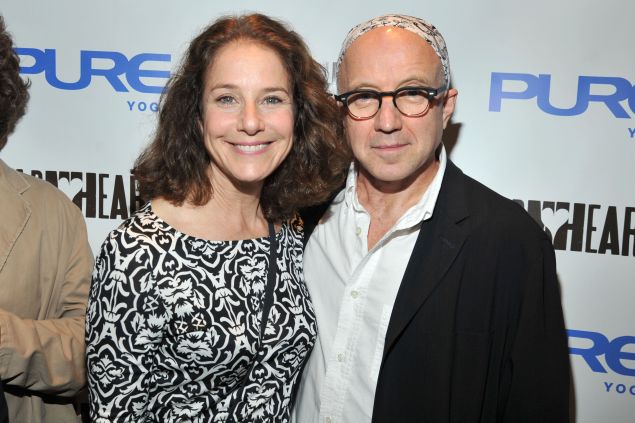 A Hollywood couple that has pretty much eschewed the limelight has found a comfortable place to lay low on the Upper west Side.
Actor and director Arliss Howard and his wife, Academy Award-nominated actress Debra Winger, are the new owners of a two-bedroom, two-bathroom co-op at 300 West 109th Street.
The couple paid $1.85 million for the prewar pad, a touch over the $1.75 million asking price. We're not sure precisely why the previous owners, Richard G. Parker and J.B. Vagner De Almeida, decided to part with the apartment, but according to public record, they listed Rio de Janeiro, Brazil, as their address, so perhaps the home served as a pied-a-terre.
The apartment is fully renovated, according to the listing, with high ceilings, oak woodwork, and a dining room that can "easily" be converted into a third bedroom, though it's not the most recent renovation.
"The renovations were done to the apartment many years ago, when there was a fire in the building," Douglas Elliman broker Harry DiOrio told us, adding that they used "really nice quality wood for the trim."
"The bathroom is gigantic and really nice as well. It was renovated quite a while ago, before my seller actually bought the apartment," he said. It also has a "giant soaking tub that easily accommodates two people," according to the listing. Well, sharing is caring, we guess.
Mr. Howard and Ms. Winger have resided in the city for quite some time, and Ms. Winger at one point owned two penthouses in an Upper West Side building. It's possible that the apartment is perhaps a residence for one of their children, though Mr. DiOrio, who shared the listing with Megan Butler and K. Alexander Daigh, said "the people who bought it are planning to live there, as far as I know. They are moving in."
"It's a really big apartment, and the building is great," Mr. DiOrio added of the Manhasset co-op, which takes up a full block on Broadway between 108th Street and 109th Street. "There's a nice history to it."