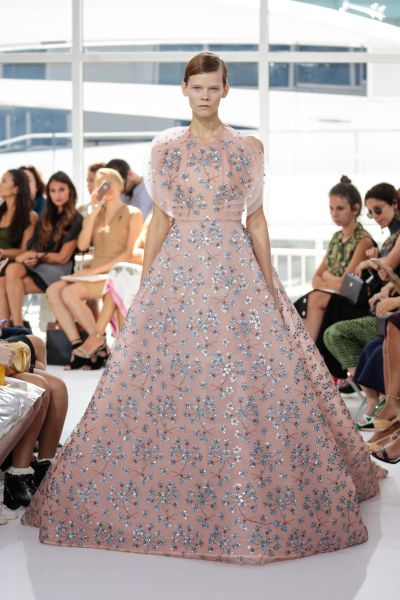 Do you consider yourself a modern day princess, with refined taste? If so, you might have a penchant for things that are sparkly, pink, ethereal and just plain pretty. Which is also the best way to explain Delpozo's spring collection.
Composed of many, many dresses (plus a few interesting top and pant combos), the entire lineup was breathtakingly artistic. Josep Font, the brand's creative director, used his love of architecture and color to entrance fashionistas into Instagramming his entire collection.
But his inspiration for the range went much deeper than just being pretty. Backstage at his show, he told the Observer that he was influenced by Gypsy Ballads, a poem written by Federico Garcia Lorca in 1928, and Gustav Klimt's muse Emilie Flöge. In that same gypsy-inspired vein, a live string quartet was playing the soft, melodic tunes the models walked out to.
Plenty of pale pinks were used throughout, like in a floor-length shift dress with peek-a-boo tulle stripes and a big black ruffle. Big bows were instrumental in this collection as well, cinching the waist on a strapless white, teal and royal blue number and exploding into a bejeweled peplum on a color block frock.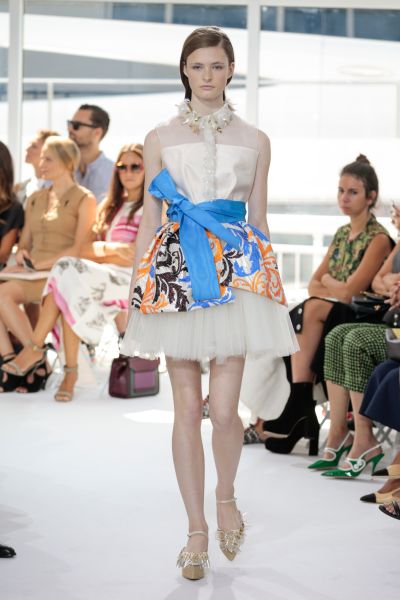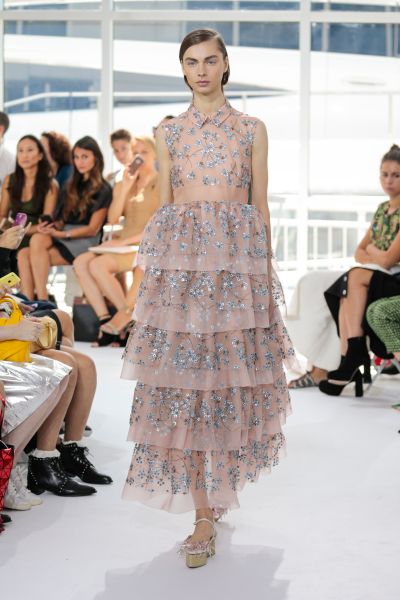 Mr. Font also used his spring collection to unveil the maison's first-ever handbag collection. Yes, they were pretty too. "It's very architectural, with a lot of colors. We mixed the colors to make it look very different," is how the designer explained the inaugural accessory collection.