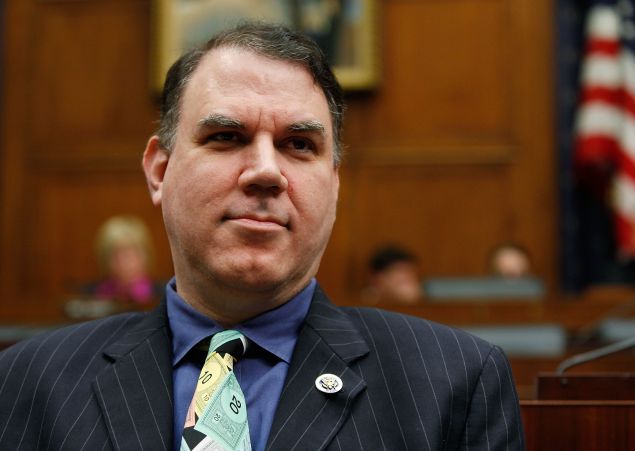 The 2016 elections offer the opportunity for Republicans to maintain their majorities in the House and Senate, in addition to recapturing control of the Executive Branch. Florida is the largest remaining swing state with 29 electoral votes up for grabs. The fate of the 2000 presidential election rested on just a few hundred votes within the state, and although the recount between Democratic nominee Al Gore and Republican nominee George W. Bush was an extreme case, a lot is riding on whether the state sways blue or red in 2016.
The race for the seat of a Republican presidential hopeful, Florida's junior Senator Marco Rubio, will play a significant role in determining which way the state swings in the 2016 presidential election. It is also a key opportunity for the Democrats to win back the majority in the Senate. Twenty-four Republican seats in the Senate are being contested, compared to just 10 Democrats. Every extra seat in the senate won by Democrats in 2016 brings them closer to winning back the majority they lost in 2014.
Florida Democrats ran an embarrassing governor's race in 2014. With former Republican Gov. Charlie Crist securing the Democratic nomination, voters felt like they didn't have much of a choice between him and the incumbent Republican Governor Rick Scott, despite his low approval ratings. Voter turnout in the state of Florida for the 2014 election was abysmally low, with 50 percent of eligible voters turning out across the state, those numbers were even lower in predominantly Democrat controlled counties.
Grayson has passed more amendments, and written more bills than any other current member in congress.
Florida's Democrats are setting themselves up for failure once again if they make U.S. Representative Patrick Murphy their nominee for U.S. Senate in 2016. In 2011, he switched his party affiliation from Republican to Democrat to run against Tea Party Republican Allen West in 2012. His announcement to run for the Senate was endorsed by the Democratic Senatorial Committee in May 2015.  They are making the same mistakes they made with supporting Gov. Charlie Crist and they shouldn't expect a different result. Mr. Murphy's cross-party appeal due to his centrist views are going to once again inspire very low voter turnout among Democrats, which could also have drastic consequences for the Democratic Presidential Nominee's efforts to take the state of Florida.
Instead, Democrats should be excited about U.S. Representative Alan Grayson's announcement in July he will be running for the U.S. Senate against Patrick Murphy in the Democratic Primary. The GOP passionately hates Alan Grayson because of his progressive views, and Democrats, like they did with President Obama in 2008 and 2012, should embrace that fervor for progressivism over playing it safe by endorsing a conservative Democrat. Democrats have over 300,000 more voters registered under the affiliation of Democrat than Republicans in the state of Florida. The 2016 U.S. Senate race and what way the state swings in the 2016 Presidential Election will be determined by whether those registered Democrats come out to vote, and Patrick Murphy doesn't provide much incentive, but Mr. Grayson does.
"I offer voters a real choice. The low voter turnout in the 2014 Florida Governor election was because voters couldn't see a difference between candidates. That shows a sad, total disconnect of the political system, particularly on our side of the aisle, and voters actual cares and concerns," said Rep. Grayson in a phone interview with the Observer. "I intend to offer them a choice. It's safe to say whichever Republican I run against is not going to expand Medicare or Social Security the way I have fought to or the way it needs to be done. On the contrary they've sold out to Wall Street, they want to privatize Social Security, they want vouchered insurance company-dominated Medicare and those polarities will give a voters a real choice."
Mr. Grayson has passed more amendments, and written more bills than any current member of Congress, including Patrick Murphy, who was ranked as one of the most ineffective members of Congress in a study conducted by InsideGov. The study's accuracy was refuted by Mr. Murphy's campaign, but no matter how they try to argue against it, Mr. Grayson's productivity in congress rapidly outpaces that of Murphy's, and his platform enriches many key issues from the Democrat's 2012 National Platform that helped the party secure Obama's re-election, such as improving and expanding social security and Medicare.
"Next month the social security administration is going to announce the cost of living adjustment for social security will be zero." Says Mr. Grayson, "Almost every senior citizen will tell you that their cost of living in the past year has only increased, so I delved into it and found that, first of all benefits had not been increased at all in the past 40 years. Per capita income has gone up 97 percent in America while the purchasing power of social security benefits have gone down by 3%. And I asked the congressional research service what would be a fair, equitable cost of living adjustment for seniors and they said 3 percent, so I'm introducing a bill to institute an immediate 3 percent increase of social security benefits and then fix the broken system that we have where increases are calculated. Right now we calculate our cost of living adjustments based on how workers spend their money, well most seniors don't work, so we need to calculate based upon how seniors spend their money, that is the second element of my bill, the Seniors deserve a raise act and its part of my platform for seniors."
In part, Mr. Grayson's success and productivity in getting amendments passed, despite being a member of the minority in Congress, has to do with his fervor for scanning through existing legislation and correcting arbitrary exclusions. "We make promises to seniors that we'll take care of their health needs then, when they finally qualify for Medicare at 65, we exclude their eyes, ear, and your teeth. Once again I delved into the 50-page bill Medicare act, 2 lines arbitrarily exclude eyes, ear and your teeth, deep and practical problem, 2.7 million seniors are blind due to glaucoma and that could have been avoided with a $40 eye test. The exclusion of basic dental care from Medicare is destroying senior nutrition, leaving them exposed to gum disease, which can lead to heart disease. A $50 dentist visit could prevent a $100,000 case of heart disease. So again there's a basic easy fix here, deleting those two lines of statute. The bill, Seniors Have Eyes, Ears, and Teeth Act, introduced in December 2014, drew 756 cosponsors in the first two days."
Grayson graduated from Harvard University while supporting himself as a janitor and night watchman.
Mr. Grayson graduated from Harvard University while supporting himself as a janitor and night watchman. He went on to earn his master's degree from Harvard's John F. Kennedy School of Government and received his J.D. with honors from Harvard Law School. In the early 1990s, Mr. Grayson opened his own law firm, specializing in fraud cases aimed at Iraqi War Contractors. "My experiences made me painfully familiar of the awfulness of war. War is the worst thing human beings do to each other, and any war is a catastrophe on a greater scale than any natural disaster. It's safe to say no natural disaster has killed 300,000 people in the past four years, the way the civil war in Syria has. Estimated deaths in Iraq are around half a million, and include several thousands of Americans. It made me pro peace in a way that accounts for my own sense of why I do this. On a smaller scale, it provided me with a healthy skepticism of the motives and means of the military industrial complex, and I have passed several successful amendments, which won bipartisan support, to hold contractors that cheat the government accountable."
Mr. Grayson is also a champion for workers' rights. In 2013, he introduced a bill, the Worker Anti-Retaliation Act, to protect workers to a greater extent than the National Labor Relations Act, which makes retaliation against workplace collective action illegal. The bill would do more to dissuade companies from attempting to dismantle employee efforts to organize or suppress free speech. "The only way the middle class can survive is fighting for workers' rights. I am a strong proponent of improving benefits, working conditions, and protecting the right to organize," says Mr. Grayson. "I am also a strong proponent of increasing the minimum wage. I've pointed out the minimum wage purchasing power is now lower than it was in 1968, so I introduced a bill to raise it to where it would be if we had maintained that, Catching Up to 1968 Act."
Rep. Grayson gives Florida voters, and Democrats throughout the country something to be excited about and his propensity for inspiring high voter turnouts is something Democrats desperately need in 2016 to keep control of the White House and recover from their 2014 midterm losses.