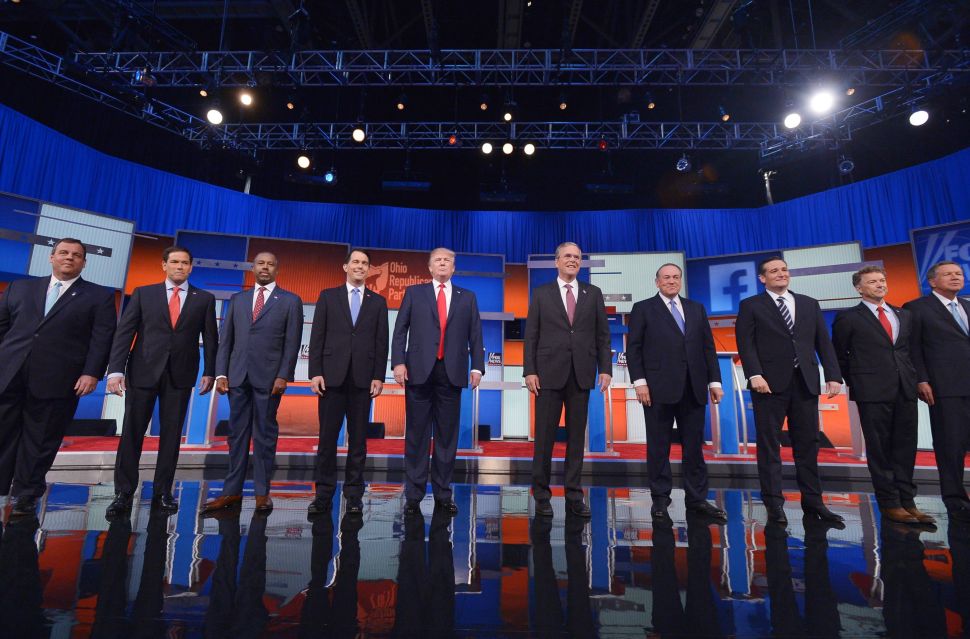 Two of the (arguably) most qualified Republican presidential candidates recently dropped out within weeks of each other. Rick Perry and Scott Walker, both successful governors (well, depending on what side of the political spectrum you adhere to) of their respective states, couldn't even make it to the first round of votes.
Both men had survived six previous rounds with voters (Texas clearly being an easier place for a Republican to win statewide than Wisconsin) despite significant attacks from the Left. In the end, it was Republicans themselves who did what Democrats had dreamed about for more than a decade: cost these two men an important election.
And the reason these two failed went beyond campaign problems – it was because they failed to "wow" on the national stage the way they had done in their own states and in speeches given at conservative functions. They were simply underwhelming as candidates.
They couldn't stand out in debates or articulate their records while also laying out a vision of their presidency. While their records looked good on paper, the candidates appeared to be empty suits. Instead, primary-watching Republicans are flirting with the candidates that have the least political experience, but who are more interesting to watch and listen to.
The current top three candidates for the GOP presidential nominee are Donald Trump, Ben Carson and Carly Fiorina – none of whom has political experience (Ms. Fiorina, at least, ran for a major office once before). All three are able to whip up media frenzies and impress crowds with speeches. I personally don't believe Mr. Carson has performed well during the debates, but Republican voters apparently disagree. So taking that into account, all three are also able to impress debate viewers in ways that Mr. Walker, Mr. Perry and so many others in the primary have not.
It's starting to look like primary voters would rather have someone with the "wow" factor than political experience. Mr. Trump is a businessman famous for his casinos and reality TV show, Ms. Fiorina is a former CEO of a Fortune 50 company and Mr. Carson is a retired pediatric neurosurgeon.
All have real-world experience, to be sure, but other than Mr. Carson, that real-world experience has been picked apart endlessly. And again, I'll note that I believe he doesn't have the stage presence that either Mr. Trump or Ms. Fiorina have.
Is there a candidate that has both charisma and a political background that voters could get behind? It seems less and less like both can be an option.
President Barack Obama was a senator with no record, but he was charismatic enough and able to articulate his vision of America well enough to inspire voters. His 2008 opponent, Arizona Sen. John McCain, had an extensive political record but lacked the ability to connect with voters. Mr. Obama's 2012 opponent, Mitt Romney, had both a business and political record but also lacked the ability to connect.
Going back further, most who were elected president had both qualities: George W. Bush, Bill Clinton and Ronald Reagan were all charismatic and accomplished politically.
When we look at the frontrunner for the Democratic Party, Hillary Clinton, she has a political record (whether it is positive or negative is up to the reader) but zero warmth. That could be an indication that she can't ultimately win the presidency if her opponent does seem genuine and likeable as a person. She could still get the nomination, even against Vice President Joe Biden and Vermont Sen. Bernie Sanders, who each have both political records and captivating personalities.
But back to the GOP. The candidates left after Mr. Walker's and Mr. Perry's departures who have strong political records are former governors Jeb Bush, Mike Huckabee, Chris Christie, Bobby Jindal, George Pataki and former senators Lindsey Graham and Rick Santorum. None of those candidates have the personality even approaching what Mr. Obama has. To be sure, Mr. Christie and Mr. Huckabee are not boring candidates – but they're also not inspiring.
I left senators Ted Cruz and Rand Paul off of the list because while they do have strong personalities (which aren't coming through on the national stage), they don't have many legislative accomplishments. I know, I know, slowing down a problematic government should be seen as an accomplishment, but compared to getting bills passed or actually proposing and implementing budgets, it's not that stimulating.
Right now is looks like Republicans are looking for the "Obama factor" in a candidate; a rockstar, someone who is better at being a celebrity than proposing and implementing policy. It worked well for the Democrats in 2008 and 2012. Interesting, Democrats seem to be going the opposite route, putting up the boring candidate with a record.
Could a candidate with both qualities please stand up? And could that candidate win? Perhaps Trump or Carson or Fiorina is that candidate. Perhaps they can bring America back to a time, not so long ago, when personality and accomplishments were both essential presidential qualities.
Disclosure: Donald Trump is the father-in-law of Jared Kushner, the publisher of Observer Media.