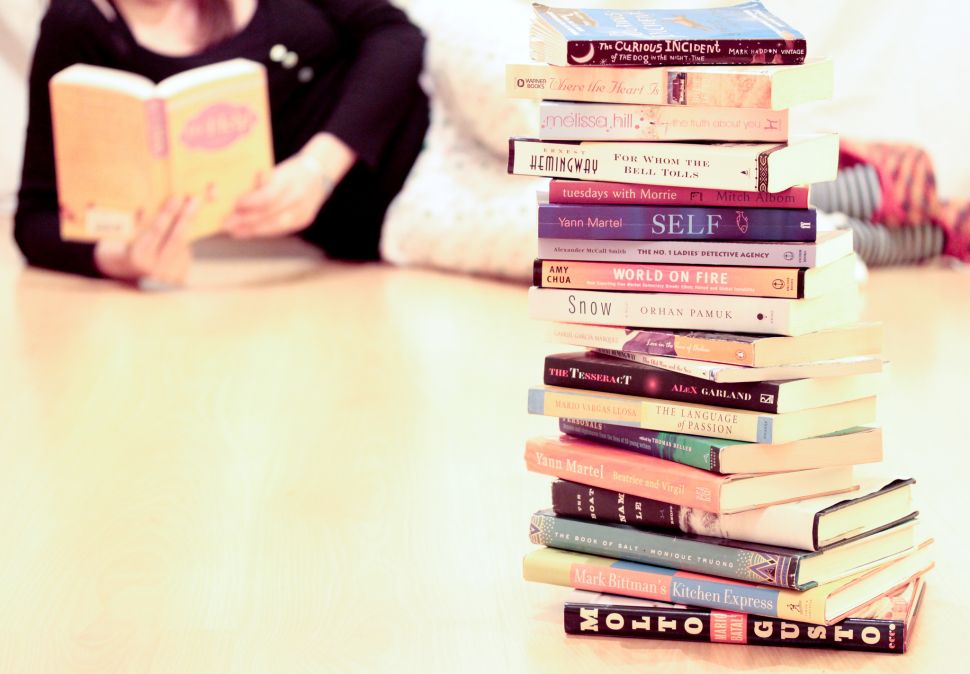 As a writer, here's a statement that I think is true albeit painful to write: you don't need books.
You don't. You'll keep breathing without reading. Most of human history was book-free, yet our ancestors plodded on without the musings of Holden Caulfield or the witticisms of Elizabeth Bennet. That perspective is important because it helps understand some insights about the prices of books, especially e-books.
With e-books rising and print's share declining, there's a fierce debate about what e-books should cost. The publishers recently won the right to raise their prices on Amazon (AMZN) at will, but signs suggest it's not paying off. At least, if you measure the payoff in dollars. Evidence suggests higher prices may not be the best way to make more money in the digital literature market, but publishers may have other reasons for jacking up costs.
Right now, the income of some major publishers has taken a hit because they have increased the prices on e-books, according to The Wall Street Journal:
Three big publishers that signed new pacts with Amazon—Lagardere SCA's Hachette Book Group, News Corp's HarperCollins Publishers and CBS Corp.'s Simon & Schuster—reported declining e-book revenue in their latest reporting periods.

"The new business model for e-books is having a significant impact on what [the big] publishers report," said one publishing executive. "There's no question that publishers' net receipts have gone down."
If any books were necessary, one would think it would be the books from major publishers. Those are the books you are most likely to get quizzed about at cocktail parties or that your boss is most likely to say that you should read. Yet even for these stickier titles, higher prices lower sales. In fact, lowering sales so much that the publishers are making less money than they made before.
Meanwhile, all told, more writers are producing more books and making more money than ever before. A lot of that increase has occurred outside major publishers, though.
This is a point that Amazon has made in the past. Last summer, it gave the public a peek into its data around prices and e-book sales. The Amazon Books Team posted on the Kindle Forum, writing:
For every copy an e-book would sell at $14.99, it would sell 1.74 copies if priced at $9.99. So, for example, if customers would buy 100,000 copies of a particular e-book at $14.99, then customers would buy 174,000 copies of that same e-book at $9.99. Total revenue at $14.99 would be $1,499,000. Total revenue at $9.99 is $1,738,000.
Smashwords, the online retail giant's little baby brother, made a similar point on its blog. It wrote that, in its experience, lower prices modestly increase total income while majorly boosting readership, which the company contends better insures a writer's future.
Amazon and Oyster Books—comparing how writers get paid.
In a conversation on Kindle Forums, a few individual independent writers posted their experience with shifting prices. A writer of popular fiction, Russell Blake, said that shifting his prices didn't really move sales very much, but he didn't substantiate it with any specifics. John Keliher, a writer of books about math, said he saw a signficant uptick in his admittedly modest overall sales by lowering prices, enough that he made an extra $100 per month with lower prices. He wrote, "At $5.00 I sell about 50 e-books a month, but at $2.99 I sell about 120 e-books a month. Consequently, my profit is greater when I price my e-books at $2.99."
But another writer, Patrick E. McLean, author of How to Succeed in Evil, wrote that increasing the price of his book increased his even more modest income. That said, his sales were tiny and the original price was just shy of free. So low, in fact, that readers might have seen it as indicating low quality. He said:
All we can know it what happened with that one book for that one period. So here's what happened when I raised the price of How to Succeed in Evil from $0.99 to $2.99—Sales went up. I was averaging about nine copies a day. Now I'm up to 17. It's crazy to think that an increase in price causes and increase in sales. I think if I had left the price at 99 cents I would now also be at 14 e-books a day. I don't think price matters that much.
Is this a point to the contrary or is it an edge case? That price is so low it could send poor signals to readers and Amazon is also known to dislike prices that low (it discourages prices below $2.99 in its royalty structure for Kindle books), so it might show up less in search.
This question of perception may explain what's going on with the major publishers. Booksellers still account for most of the publisher's money and relationships. They no doubt fear that low e-book prices undercuts the sales of physical books in the storefronts of their old friends. Fair enough, but the world is changing.
One disadvantage of e-books over paper is that you can't resell them. The advent of Bitcoin could change that for books and for music one day, but for now readers don't properly own e-books: they license them to a walled garden. If you buy a Kindle book in your iPad Kindle app, you won't be able to read it in iBooks, which is weird.
We reached out to a lot of prominent authors with major publishers, and their representatives, but we either didn't hear back or they declined to comment, several saying some version of: "I haven't really thought about it." One author told us on background that royalties often aren't a percentage of income from e-books sold, but a fixed amount per unit sold. So if prices rise, authors with that deal don't get paid more for e-books with higher prices. They make less as sales fall.
Publishers, it seems, are making less, as well. Of course, they have the right to do whatever they want, but the move doesn't seem to be helping anyone but—perhaps—booksellers. So, why are the big guys still raising e-book prices?