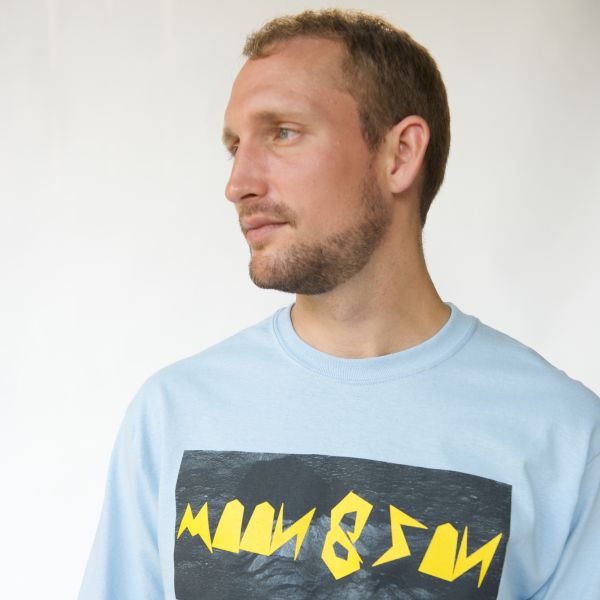 It is no secret that growing numbers of men are tucking mats under their arms and flocking to the city's hot yoga studios—particularly those with dim lights and no mirrors, where no one can see if they can't touch their toes.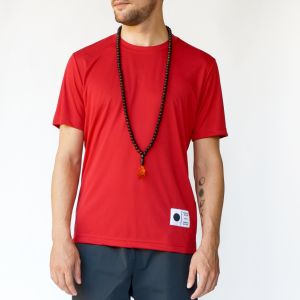 While activewear brands offer a dizzying array of options for yoga-loving women, they've been slower to serve the growing male yogi demographic. Despite extensive searching for the perfect attire, Town & Country contributing editor and former Men's Vogue fashion director Stephen Watson, a self-professed "hot yoga addict," could hardly find men's clothes that functioned well in a heated yoga studio. So he decided to create his own.
Moon & Son, Mr. Watson's line of men's yoga attire, launched last month. The clothes were designed with hot yoga, specifically, in mind, a press release explained. The moisture-wicking fabric is "super stretchy" and cut loose to allow a full range of motion, and the hems of shorts are long enough to ensure guys don't bear all while attempting upside-down poses. The clothes are "just the right weight," the release said, "to maintain modesty, but light enough that they stay practical and functional." Fans of ethical fashion will also be pleased to know that all of Moon & Son's garments are made locally in Brooklyn, "just a few subway stops away from my home," Mr. Watson said.
"I was looking for low maintenance gear, items that performed well, provided little-to-no distraction, both before and after a ridiculously hot sweaty class," Mr. Watson said. "No fancy seaming, no crazy patterns, nothing to get in the way of what I go to yoga for. Throw on and go, no brainer combinations, fantastic functional fabrics, and maybe even a little fun."
There is something for every type of guy in Moon & Son's collection. For the dude with a simpler style, there are t-shirts, tanks  in plain, solid colors. For the whimsical gent, there are shirts emblazoned with yoga-themed New Yorker prints ("Why so downward-facing, dog?"). Also for sale are accessories ubiquitous to Brooklyn's yoga scene, like braided leather bracelets, Hindu printed scarves, traditional prayer ("mala") beads and incense holders.
With athleisure the new go-to look for fitness-loving New Yorkers, we're certain we'll see Mr. Watson's new line both inside the hot yoga studio and out.