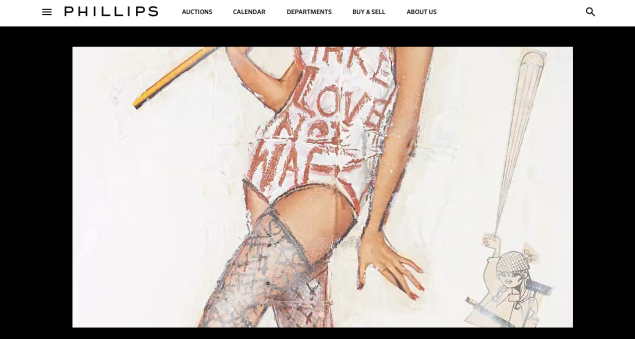 Just months after the announcement that the online marketplace eBay would partner with the international auction house Sotheby's, the auction house Phillips has announced that they too will partner with the internet bidding giant in order to offer online access to auctions, according to a press release.
Through eBay's live auctions platform, online buyers will gain access to Phillips' 20th Century and Contemporary Art, Design, Photographs, Editions, and Watches and Jewelry auctions.
Phillips will offer live-streaming auctions on eBay beginning on September 17. The first auction to be presented through the online platform will be a New York-based effort titled "New Now," a sale of contemporary art focusing on current trends in the contemporary art world.
Auctions will be promoted by both Phillips and eBay, and will give buyers the ability to participate in traditional live auctions through real-time bidding.
"This is a significant initiative that allows Phillips clients to easily access our sales and bid on collectible art and design on a platform that spans the globe," said Phillips Chairman and CEO Edward Dolman. "Phillips' digital strategy has become an increasingly important aspect of the business, and this initiative is one more step in establishing Phillips as an international leader."
Founded in 1796, the auction house Phillips (formerly known as Phillips The Auctioneers and briefly as Phillips de Pury) is a widely considered to be the world's third largest auction house after Christie's and Sotheby's. The company focuses on sales of Contemporary Art, Design, Photographs, Editions, Watches, and Jewelry, and has salerooms in New York, London and Geneva, as well as additional offices based throughout Europe, the United States and Asia.
eBay is the world's largest online marketplace and will be celebrating it's 20th anniversary as an internet-based platform this year.