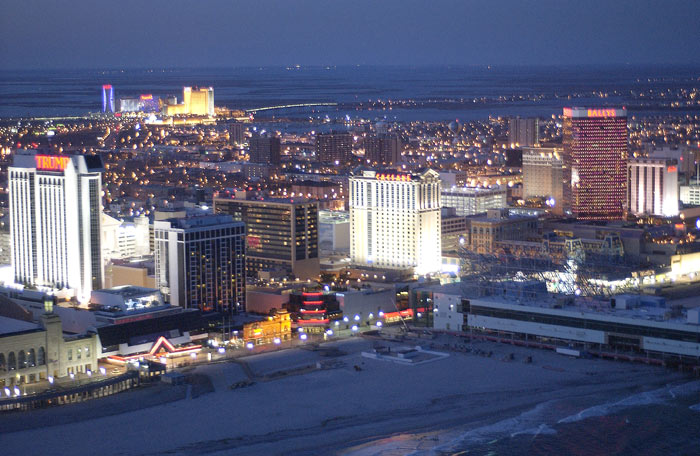 As New Jersey gets closer to November 3rd Election Day, the following 12 races bear close scrutiny…
LD2
The district contains Atlantic City and all the political peril those two words conjure. For this reason alone, it's the most watched
contest in the state this season. At the political heart of the district this year is a payment in lieu of taxes bill for Atlantic City casinos that Republicans publicly oppose because of the burden they say it could place on county tax coffers. Sources say polling shows incumbent Assemblyman Chris Brown (R-2) leading, followed by incumbent Assemblyman Vince Mazzeo (D-2). Their respective running mates, labor leader Will Pauls and
Freeholder Colin Bell, are duking it out in the rear. The GOP launched an attack ad last week, and this coming week the Democrats will counter with their own cable TV ad likely to run in some form through Election Day. Not on the ballot but in the background as the prime district-wide ally of Mazzeo, state Senator Jim Whelan is fighting for his legacy to remain at least somewhat intact amid a very bad run for the casino industry in his home town. If he can help get Mazzeo convincingly elected, Whelan could retire at the end of 2017. For a deeper look at the key dynamics in the race, see PolitickerNJ reporter J.T. Aregood's story here.
LD1
State Senator Jeff Van Drew (D-1) believes he has the winning combination in this southernmost New Jersey legislative district:
repeatedly invoke his own name in the context of the Democratic ticket (the veteran pulled in nearly 2,000 people to his picnic last week), and, in this conservative district, lean on the military story lines of his incumbent ally Assemblyman Rob Andrzejczak (Iraq) and running mate Bruce Land (Vietnam). Accompanied by running mate Jim Sauro, Assemblyman Sam Fiocchi (R-1) is trying to prevent a Democratic sweep. As in LD2 and LD38, the Democratic Assembly Campaign Committee (DACC) is undertaking a cable TV ad campaign this coming week on behalf of the Democrats.
LD38 and Bergen
Democrats are on a solid run of success in Bergen County, where incumbent Assemblymen Tim Eustace (D-38) and Joe Lagana (D-38) must fend off a challenge from Republicans Mark DiPisa and Anthony Cappola.  The race dovetails with freeholder races in Bergen County where incumbents Steve Tanelli and Tracy Zur are maintaining a ferocious work rate. Adding to the narrative of their post-Joe Ferriero comeback on the freeholder board and surprise victories in 2013 and 2014, the Dems like the understory mechanical benefits in this cycle of a contest for a council seat in Hacksensack and a Tedesco on the ballot in Paramus.
LD11
Incumbent Assemblywoman Caroline Casagrande (R-11) will be made to work here this year to secure reelection, insist
Democrats. As reported before, the 11th will be the Dems' district this year where they shovel money to force the GOP to stay engaged and less able to put up stronger monetary defenses in LD38. The most impassioned Democrats insist the district is winnable in a low turnout year, but Casagrande has been winning here with little trouble since 2007.
LD14
Republican challenger David Jones did enough on his own through the summer to catch the eye of Assembly Minority Leader Jon Bramnick (R-21), who will give the retired state trooper some money. The LD14 performance record by the GOP during the Christie era has been fairly dismal. It's a district heavy on public sector workers and Christe's overhaul of public pensions and benefits didn't help the Republican brand. But the GOP is intent on keeping incumbent Assemblyman Dan Benson (D-14) in cover-up mode as he seeks reelection.
Elizabeth
State Senator Ray Lesniak (D-20), a 2017 candidate for governor, wants to gain control of the School Board in his hometown. To that end, he and Mayor Chris Bollwage need to claim two seats in a year when proven vote-getter Tony Monteiro is on the ballot.
Hoboken
Mayor Dawn Zimmer has fielded a citywide slate where she wants to prove local strength as old foes Assemblyman Carmelo Garcia and Assemblyman Ruben Ramos look to revive their careers with wins in the 6th and 4th wards respectively.
Paterson
Five candidates are competing for the seat vacated by disgraced First Ward Councilman Anthony Davis. Many insiders see a duel between restaurant owner Mike Jackson and funeral business proprietor Manny Martinez, while others insist that it is a wide open race and anyone's game. The winner of this contest will have to run again for a full, four-year term come May of next year.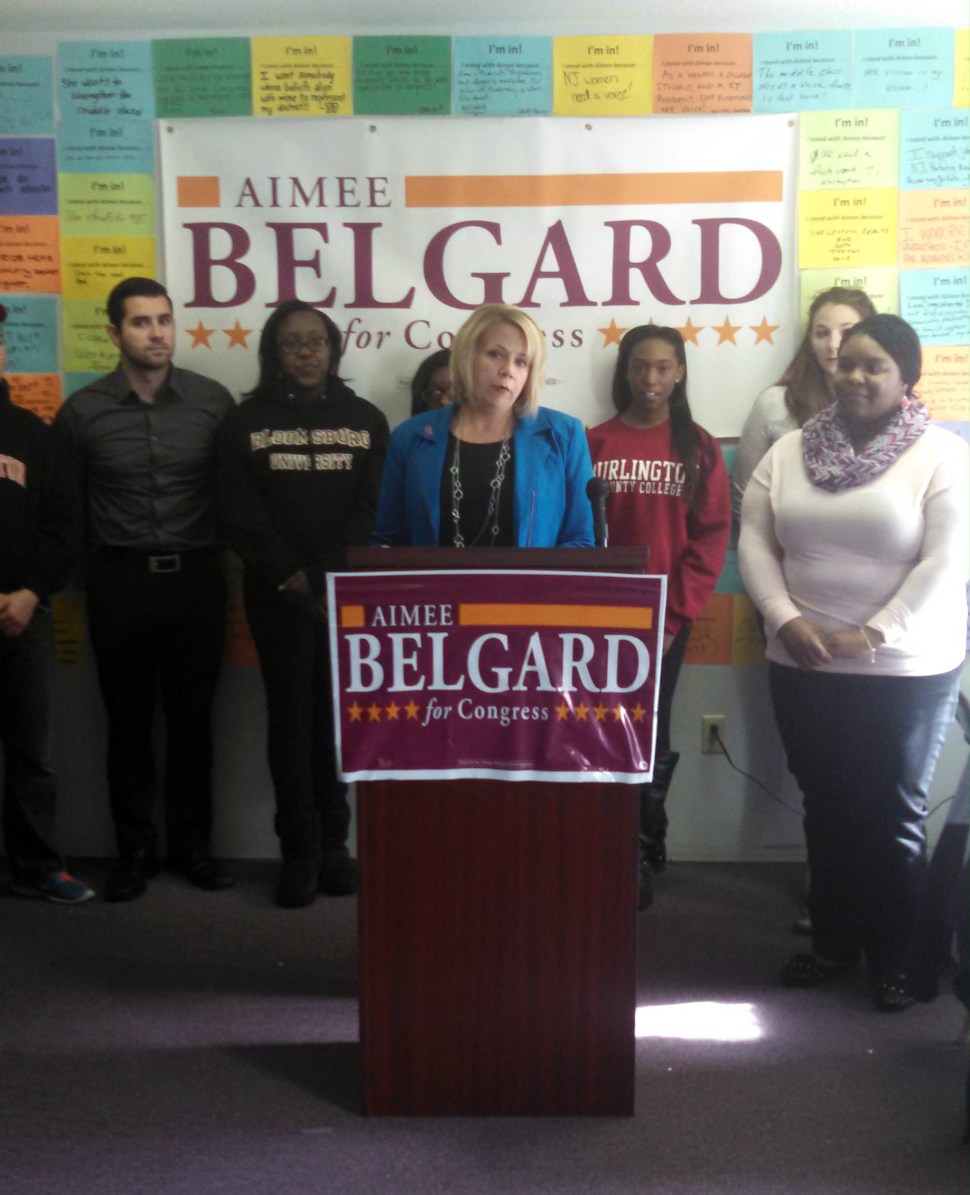 Burlington County
In an off-year election, Republicans – up 3-2 on the board – want to get rid of incumbent Freeholder Aimee Belgard and her running mate Freeholder Joanne Schwartz to remove the chance of Democrats getting a majority on the board next year.
Fair Lawn
Three seats on the town council are up for grabs in a contest with higher ballot implications (see above). Republican Mayor John Cosgrove and Democratic councilmembers Lisa Swain and Kurt Peluso are all running to reclaim their positions on the council. Running with Cosgrove are Republicans John Gil and Marc Zharnest (the Cosgrove Team). Running with the Democrats is Ellen Taner. PolitickerNJ reporter Alyana Alfaro has a deeper look at the contest here.
Sayreville
Assemblyman John Wisniewski (D-19) is behind the scenes with local Democratic Party partisans as part of an effort to relieve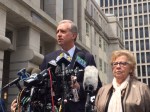 longtime local Republican Mayor Kennedy O'Brien. The Democrats believe they have an issue that will connect with voters tired of Gov. Chris Christie and his allies. Hired earlier this year as a director with the state Department of Corrections, O'Brien makes $110,000 and will be able to retire in four years with an estimated pension of more than $40,000, according to Gannett.
Brick
Led by former state Senator Andy Ciesla, who's not on the ballot but serving as their campaign manager, Republicans wants to take control of four of the town's seven seats which currently are all occupied by Democrats in an overwhelmingly Republican county. The challengers got off to a wobbly start but have a new candidate and battle plan.