(Editor's Note: Our Empire Recapper was unable to perform their duties after being called away last minute, so I will be reviewing the second season premiere based on previews and recap. Check back next week for a much more in-depth analysis by yours truly.)
"How can me hate you and love you at same time?" asked Cookie Monster, aka Luscious Lyon. He was in jail because he had an Empire and did some illegal stuff, probably Murder, though equally likely Tax Evasion.
A person named Agent Carter is on the show, but it's not that Agent Carter. Someone has a disease, and there is a rally for it. The FBI is on the whole scam, and they made Cookie (Mrs. Luscious Lion) testify wearing a gorilla suit.
"I call it torture," said Cookie. Cookie did not suffer fools lightly, and she did not win Emmys even though it was commonly understood that she deserved them. She used to be in prison herself, when she took the fall for a Salt and Buttery charge. She was wearing a Gorilla Suit.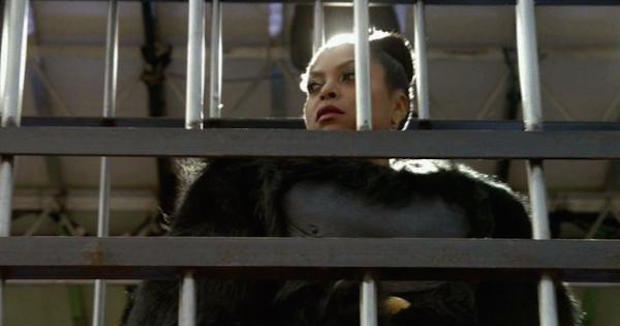 "Call it what you will. What are me to do with my Empire?" Cried Mr. Cookie Monster, who was eating rum raisin ice cream because it was his favorite. "Me have three sons, and they are equally delicious! Who do I leave Cookie Empire to?!"
"Well, one of our (???) children is definitely a homosexual, but that is fine by me," said Cookie. "Look, you can see him kissing another man for a brief glimpse there, but not for so long as to freak out mainstream America, who watches this show so much."
"You should have won an Emmy for Analysis alone, Cookie," said Mr. Cookie sadly. "Me sorry." He finished his Rum Raisin.
"Tell me, what about our other sons?"
"Um." Mrs Cookie shifted around and looked uncomfortable. "Well…there's definitely two of them. Unless one is a girl? I know the oldest one is very good at business. But for some reason, I don't think I want him to take over the Empire."
"Hmmm, this is reminding me of something. Three children, you say?" Cookie Monster leaned forward. "Is Empire just Cookie-language for King Lear?"
"Noooo, nope!" Cookie looked nervously around in case anyone had heard that. "That was definitely more of a first season comparison."
Then Marisa Tomei showed up. "I am on this show as well!" She said.
"Oh brother," said Cookie Monster, rolling his eyes. "What's next? Reverend Al Sharpton and Don Lemon and Andre Leon Talley? Will they also be making cameos in this premiere?"
They did.
"CHRIS ROCK SHOUTOUT!" Screamed everybody. "We got Chris Rock on this show, and he is definitely a Cannibal!" (Check out our interview about the special effects on this show!)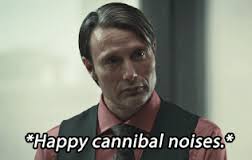 Andre and Jamal are two other people on the show. Maybe gotten into bed together, but not literally, since that would be Game of Thrones. Or maybe they are fighting? Marisa Tomei's name on the program is Boo Boo Kitty. That can't be a real thing, can it?
"Me want Cookie, me head hurts," shouted Mr. Cookie, whose name is, again, Luscious Lyon, which is only slightly less ridiculous. "Me settle for plasma TV." There was a big fight, but no one important died.
"I am not a Cookie Monster or a Cookie Gorilla. I am a Cookie Lyon!" Said Mrs. Cookie. Everyone tweeted about it, I am sure.
Empire beat everything else in the ratings, and the world was good, forever.
TUNE IN NEXT WEEK, FOLKS!