The Brant Foundation Art Study Center, Uber-collector Peter Brant's sprawling Greenwich, CT, exhibition space, will host the most comprehensive Dash Snow exhibition to date in November, the Observer has learned.
The move by this billionaire art-historical myth maker to posthumously endorse, showcase and elevate Snow—leader of a controversial coterie of early 21st century New York artists—could be a game-changer for the artist's estate. Mr. Brant's speculative influence on the art market has often garnered tangible auction and private sales results and a reassessment of the artist's work.
The Foundation declined to confirm the exhibition, but people close to the matter said it is underway.
Snow, who died in 2009 of a drug overdose at the age of 27, had become legendary in New York City's turn-of-the-century downtown scene. While something of an anti-authoritarian figure, Snow was actually art world royalty, being the great-grandson of the mega-collector and philanthropist behind the Mark Rothko Chapel in Houston and the Dia Art Foundation, Dominique de Menil.
His work often recorded the lavish and debauched adventures of his close circle of young artist friends, which included Dan Colen, Ryan McGinley, Terence Koh, Nate Lowman, Hanna Liden and Snow's ex-wife Agathe Snow.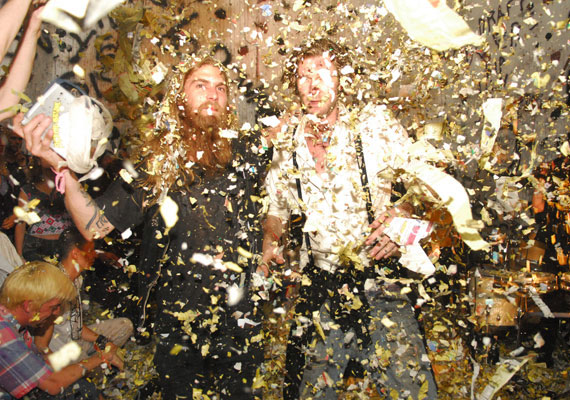 Snow began showing his photographs, collages and assemblages in 2003 when Mr. Colen introduced him to his dealers at the time, Rivington Arms' Melissa Bent and Mirabelle Marden, the daughter of abstract painter Brice Marden.
His collaborative show with Mr. Colen, titled "Nest," at Deitch Projects in 2007 was one of the more memorable art happenings from the aughts. The artists filled the star-maker's Soho space with hundreds of shredded phone books and took up residence with friends and hangers-on, lounging around openly drugged up and naked.
Dash Snow works were also shown in the Hermitage in St. Petersburg, Russia, as part of Charles Saatchi's trend-spotting "USA Today" exhibition. The artist's wild lifestyle was recorded in a 2007 New York magazine cover story that cheekily dubbed him and friends "Warhol's children."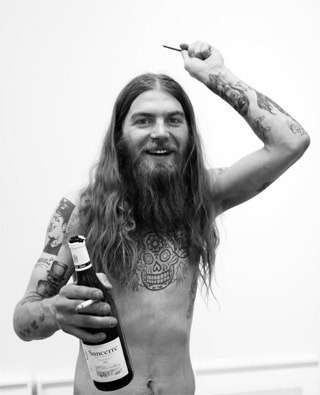 Snow's death six years ago in a downtown New York hotel room shocked and saddened the art world community. (Jeffrey Deitch held a moving memorial exhibition.) In its obituary, The New York Times dubbed him "promising"—but the art market was crashing at the time. The gone-too-young artist also didn't leave much work (not to mention many of his early works are Polaroids, which tend to age poorly).
After his death, prices for works by virtually all his young artist friends soared, some into the six figures, in a massive market embrace. Mr. Lowman and Mr. Colen both eventually found Brant exhibitions of their own (Mr. Colen's show was something of a tribute to his friend) but their most famous member had never been recognized with a retrospective, and hadn't had a major show since 2012 in Berlin.
Check out the rest of the Fall Arts Preview here.
"Since he tragically died so young, there's not that much of his work out there," said art consultant and collector Sue Stoffel. "He definitely had his critics, but he also had his share of very serious art people behind the work. The art world is divided on Dash."
For his part, publishing mogul Mr. Brant, husband to supermodel Stephanie Seymour, built the Center in 2009 as something of a personal museum, open to the public. The Center is known for its select, ambitious and elaborate exhibitions of recent Contemporary art, but also for the extravagant parties and picnics that accompany them.
The son of a paper magnate and the owner of Brant Publications (which includes Andy Warhol's Interview Magazine and the recently sold Art in America), Mr. Brant began collecting art as a young man after purchasing a few Warhols. Today he is ranked as one of the world's top art collectors and is on the board of the Andy Warhol Museum, among others.
His Snow exhibition could be seen, in part, as an attempt to place the deceased artist among his colleagues, such as the market darling Mr. Colen. Snow's work has had modest auction results since his death, averaging around $30,000 for an artwork. That's likely to change.