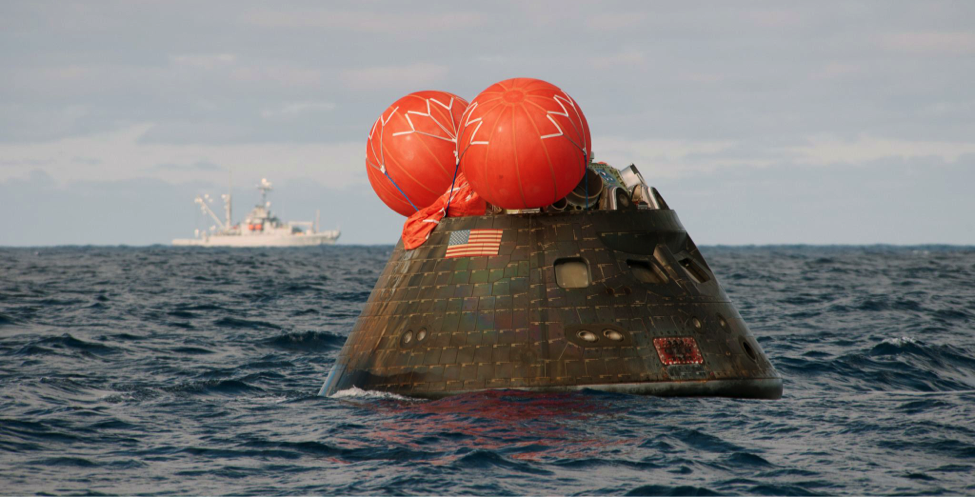 Right now, out there in the world, is a young man or woman who is destined to follow in the footsteps of Neil Armstrong and the astronauts who flew those first brave missions to the moon. This individual, in about 20 years, will become the most important human explorer in modern history as he or she takes those first steps on Mars.
It was this very scenario, laid out in inspiring detail by Jules Schneider, Orion Operations Manager for Lockheed Martin as he escorted me through their facility to learn how this astronaut will one day embark on a journey to the red planet.
While the Apollo missions represented a giant leap for humanity, NASA's current ambitions for deep space travel have a far greater implication. In the era of unsustainable population growth, rapid global warming, and mass human migration; the idea of traveling to and potentially colonizing a neighboring world is equal parts a mission of exploration and a necessary advance in human evolution.
The endeavor to become a two-planet civilization is currently underway at NASA's Kennedy Space Center with the refurbishment of Apollo-era hardware and infrastructure. But while these facilities will be used to propel the new Space Launch System – the most powerful rocket ever developed by NASA, another outfit is producing the vehicle that human explorers will pilot through the abyss of deep space. Specifically, Lockheed Martin.
Lockheed's directive is to build and test the Orion Multi-Purpose Crew Vehicle – the capsule that will transform human spaceflight and propel astronauts beyond low-Earth orbit to destinations we've only visited in science fiction.
The complexity of this exploration vehicle is matched only by its monumental purpose and role in human history. The Orion is currently designed to transport and sustain an active crew of four during a mission spanning a maximum of 21 days, while providing emergency abort capability and ensuring safe re-entry from the high velocities of deep space travel.
Contracted to build this vehicle for NASA, Lockheed Martin's operation is currently housed at the Neil Armstrong Operations and Checkout (O&C) building at Kennedy Space Center in Florida. With little oversight from the federal space agency, Lockheed's diverse group of technicians, engineers and contractors occupy the sprawling facility in the early days of the most ambitious scientific undertaking ever attempted by man.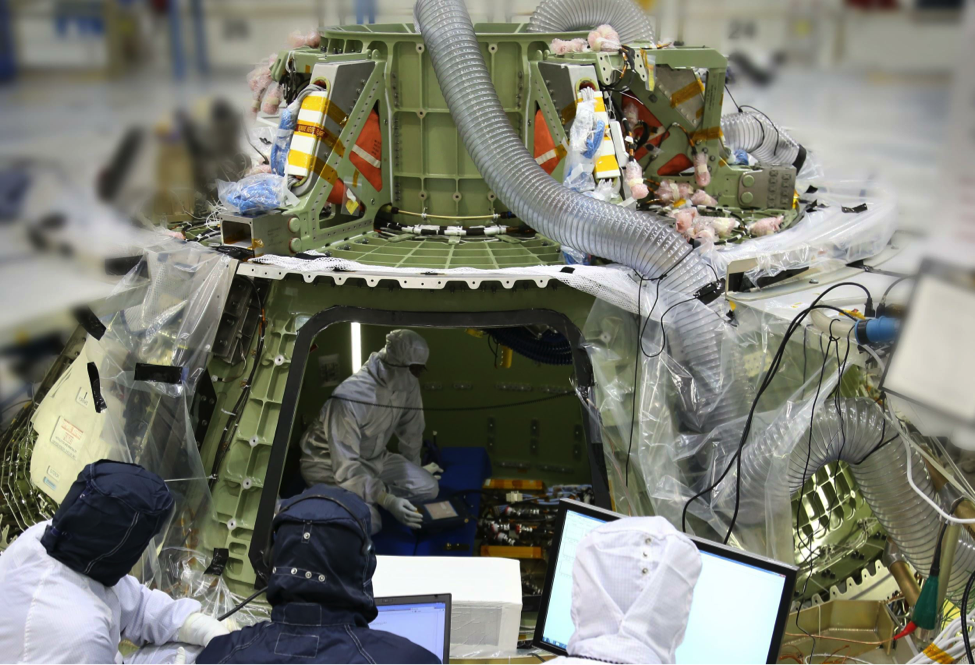 Originally built in 1964, the five-story structure was designated to process vehicles used during the Apollo missions when it was known as the Manned Spacecraft Operations Building. Each man who walked on the Moon came through this facility prior to launch because their crew quarters were also located here.
The environment in the O&C is everything you would expect for a project of this magnitude. An immensely open workspace, larger-than-life industrial equipment, and space-age technology. The facility is bustling with personnel from all corners of Lockheed's operation including security, administration and those who wear lab coats to work. Each playing their role in advancing the mission and the making of history. The confidence and positivity displayed by this collective workforce creates an ambience of heroism – a climate that also surrounds the facilities of their NASA counterparts.
These individuals are acutely focused on the seemingly-impossible task in front of them. The noticeable enthusiasm for their mission is unwavering and at times, contagious. From the hardhat-wearing engineers to the clipboard-toting supervisors, each member of Lockheed Martin's team carries with them a sense of duty, personal interest and even a fascination for the Orion project. The mating of these traits to the mission at hand create an atmosphere that will instill in anyone the idea that as explorers and innovators – humans have no boundaries.
Robin Seemangal focuses on NASA and advocacy for space exploration. He was born and raised in Brooklyn, where he currently resides. Find him on Instagram for more space-related content: @not_gatsby