In the annals of New York City avant-garde jazz and experimental musics lies a hardcore belief in the DIY ethos and a lineage that spans decades. In the 1970s, saxophone renegade Sam Rivers transformed his Bond Street abode into a community-driven, creative hub where outsider musicians and devotees huddled, thus birthing the loft scene. The '90s saw the long-defunct Meatpacking District club The Cooler reign underground supreme as a DIY scion of that milieu, while in its aughts heyday, LES institution Tonic earned stuff-of-legend status as a welcoming avant show destination and hangout.
'Communities make great music, musicians just play it. Believe that!'
For 10 crucial years, Williamsburg French pub and makeshift music space Zebulon was a torch-carrying disciple of those crucial scenes, a haven for fringe-crossing pioneers. At the center of its forward thinking musical program was its Monday night experimental-leaning concert series, fittingly tabbed PRACTICE, originally designed by Sam Hillmer of local unclassifiable trio Zs, to test out his own solo jams, material that would ultimately morph into his one-man electro-jazz project, Diamond Terrifier.
Naturally, PRACTICE expanded into a carefully curated—and free—event where "out" giants from across the avant-garde realm have flocked. Taking a gander at PRACTICE's past show schedule (still live on the web) is mind-bogglingly prolific with—this is just a taste—Hillmer's Zs bandmate/drummer Greg Fox, folky twanger Steve Gunn, Lungfish vocalist Daniel Higgs, free-improv rappers Talibam! and trumpeter Peter Evans gracing the program. In 2012, Zebulon—standing in the shadows of rising luxury condos, the advent of VICE Media and corporate chain takeover—predictably suffered the same fate as DIY venues like Death by Audio and 285 Kent and shuttered its doors.
After briefly reincarnating PRACTICE at Public Assembly (also kaput), Hillmer and super-promoter Todd P have teamed to open Trans-Pecos, a legit, Ridgewood-based venue with a recently acquired liquor license, a comfy outdoor space, coffee bar and spacious yet intimate performance space that's featured the godheaded likes of Lydia Lunch.
Even with Hillmer's plate full with the day-to-day operations of Trans-Pecos, he's managed to resurrect PRACTICE at his ascending space and with it he's kept his outré tastes alive while capturing the familial environs Zebulon was notorious for. But as he's handed off the show booking reins to peers like Pat Noeker (a.k.a. Raft and ex-Liars bassist) for the month of September, Hillmer has tackled yet another venture: a Sunday afternoon outdoor concert series simply called Sunday Series, complete with stellar lineups including, rapper Junglepussy, no wave legends Arto Lindsay and James Chance and the Contortions and black metal provocateurs Liturgy. Just don't call Trans-Pecos "DIY."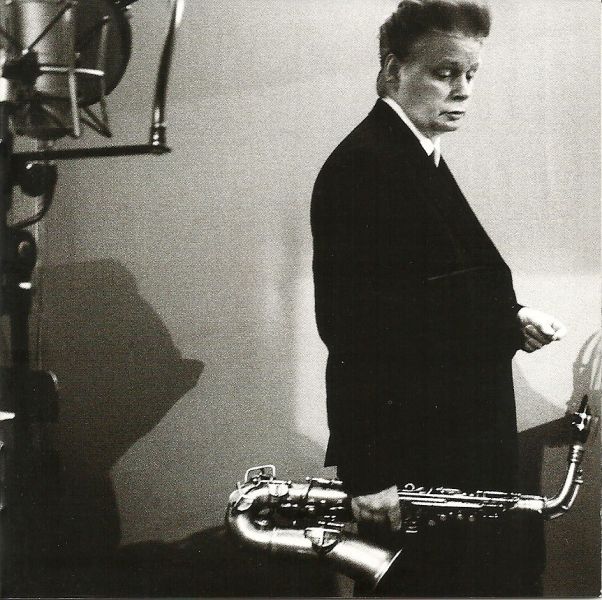 When Zebulon shut its doors in 2012, what did its closure mean to you?
Sam Hillmer: Mainly it was just something personal. I was very attached to, and appreciative of these guys who ran that place. I really appreciated what it had become, a place where you could just show up and rely on great music and friends being present. Some of the best conversations in my life happened there, and the musical hangs, especially in the basement, were through the roof. It was what was up, without a doubt. I felt when I was there that I was participating in something important, not necessarily historically or anything, just a sense that what we were doing there mattered in some way, and I felt lucky to be a part of it EVERY time I hung out there. So seeing it go was devastating.
Was it the final nail in Williamsburg's coffin as a creative, artist-driven haven?
Williamsburg had been dead to me for years at that point. There were a few places I frequented, mainly Zebulon, but the rest of it had become this horrid artisanal New York project full of crispy people in pursuit of esoteric groceries and shit. That place has been a nightmare for going on a decade now. Zebulon was a total aberration by the time it closed.
Reflecting on the immediate days after Zebulon closed, what was running through your head?
Certainly some sadness. By the same token, to be a New Yorker, you have to have a thick skin about that kind of thing. I mean, look around, the Native Americans didn't want any of this shit, yet here it is. No one gets to come in and just blow the whistle on change, all we can do is style our participation in that process. I'm not saying I like where it's headed, in Brooklyn, New York, and beyond, but I do try to be realistic about that it's happening and what can be done about it. One thing that history tells us is that when it comes to artists going somewhere that no one wants to go and making it into some utopian arts community, they don't get to just cut off that development when they feel it's done developing, that isn't how it works. It's a bigger game than that. So, was I sad? Yes of course, but the writing had been on the wall for a long time, and, unfortunately, those are punches we all just have to roll with.
Can you recall a standout performance during your tenure at Zebulon that when you think about it you still are floored by?
Yes! Chief Boima and Dutty Artz co-presented PRACTICE with me, Sorie Kondi was on the road in the states at the time. He is the blind Mbira master from Senegal that Chief Boima produced an album for on Dutty Artz. He had just played 285 Kent and had a night off, and Boima booked him as part of PRACTICE. It was just him playing Mbira, stomping and singing, with this kind of hype man that was just having his back. He played for 90 minutes and the entire spot was dancing. It was total magic!
Another totally different kind of thing: At the time I was trying to work on playing solo, that is actually why I dubbed the night "practice." I was working on integrating this pedal chain into my playing. I was in my early 30s and unlike most guitar players, hadn't been doing that all my life. I used to have this problem where something I'd do would just fry the whole chain and shut it off in the middle of my set. It was terrible, it must have happened half a dozen times before I finally figured out what it was. At any rate, it happened one night at Zebulon, and it must have been the fifth consecutive performance I had done where it happened and I was just feeling really discouraged. I wrapped the set with an acoustic number and ended early, feeling just utterly hopeless about the endeavor. Immediately, Greg Fox, Rob Lowe and Dan Friel were up at the front of the stage trying to help me figure out what had gone wrong. It was simultaneously really humiliating and also deeply moving that these guys all of whom I really looked up to, would bother to take the time to try and help me. That was really the spirit of the night, and I was really floored by that particular incident.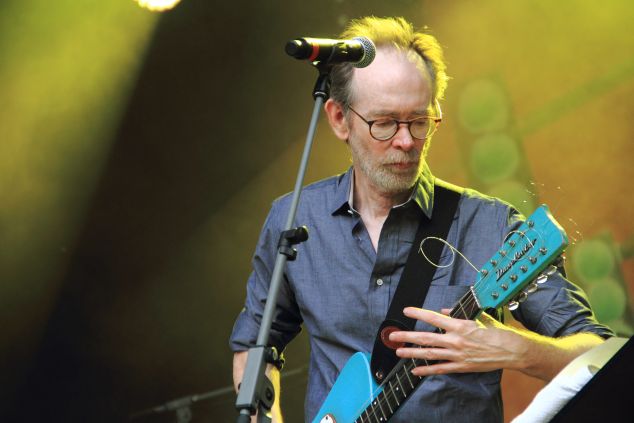 Your rep is a community-driven one and at Zebulon you established that aesthetic and vibe. What can you point to as inspiration for arriving at that familial vision?
I wish I could take credit for the primordial wisdom of human community, but that would make me God and I definitely don't want that gig. In all seriousness, community is the only thing that works for doing almost anything. Communities make great music, musicians just play it. Believe that! There had been other weekly parties in the city I had gone to in the '90s and the early 2000s, and I had always wanted to run one. It was like a bucket list thing for me. But really I was just doing what had been showed to me by previous and contemporaneous organizers whose work had shaped my life and practice. Each one reach one, each one teach one, I think is how the saying goes. That's all it was.
After Zebulon closed, you briefly moved PRACTICE over to the now-defunct Public Assembly. Was it your intention to resurrect PRACTICE in another space? Did it take prodding to do it?
No, I decided that night had a real vibe to it, there was interest in hosting it at other spots, so I tried that. Those nights were actually cool, but it wasn't Zebulon.
In another interview, you've talked about "the feeling not being there" at Public Assembly. What was different about it compared to Zebulon?
Lots. Firstly, Jeff and Joce, and the people they gathered around them were just absolute giants as hosts and appreciators of music. Then there was the dimension of Zebulon being free and open to the public, such that there was always an audience there for the music. But this mixed audience of people who just wanted to have a glass of wine, and people who were there to go deep on the music. That created this tension that was really fertile, because when you were playing Zebulon you really had to try and win the room, cuz not everyone there was there to see you, and that is very special. I think because of those first things, especially the first thing, there was this amazing community of musicians and artists always hanging there, and that was a very special thing to be a part of. Some of my fondest memories are from there. So in these regards, Public Assembly just could not compete.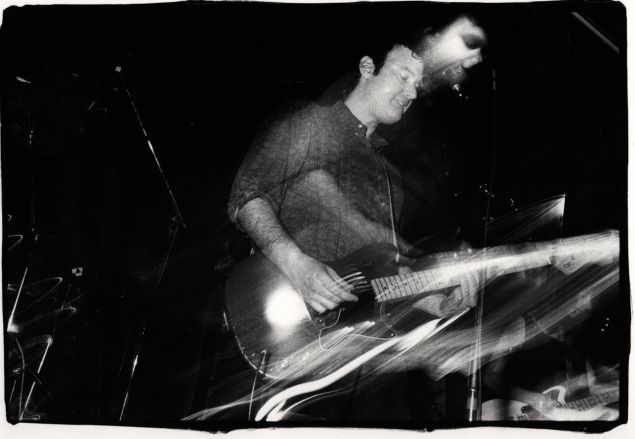 What are you most proud of when it comes to Zebulon?
That I was invited to do the series, and that they let me do it for over a year, and that it was well received and is still remembered as a successful community building party in New York's outsider music zone. I was very fortunate to get the buy in from some many great people who are really the ones who made it all of those things. It was a good idea at a good time, but really my co-curators and the people who played every week are the ones who made it into what it became. So thanks to those cats!
'One minute I'm producing a harsh noise and power electronics festival, the next day I'm at a police luncheon talking about community initiatives. It's wild, it's how I like it! It's real.'
Let's talk about Trans-Pecos. How did you ultimately become involved with the staunchly DIY venue? It seems like a natural fit for you.
Um…Trans-Pecos is NOT a DIY venue. It is TOTALLY legal! No one lives there. It is a well-maintained, professionally outfitted venue that hosts a very wide array of musical acts. So it's really not DIY at all. That aside, I got involved through my long-standing relationship with Todd P. He and I were discussing work on reopening Market Hotel, an during that project the property that houses Pecos (which formerly housed the Silent Barn) fell into his lap and he asked if I'd be interested in working on opening it as a venue with him. We actually specifically saw it as being done in the wake of Zebulon to fill a need. Anyhow, that is how I got involved.
What is a day in the life like for Sam Hillmer in the business operations of Trans-Pecos?
Ha! Widely varied! I get to spend a lot of time talking to artists and curators about ideas for the space and supporting that work is a lot of fun! I have spent a lot of time on the road benefiting from the work of other presenters, and it feels appropriate for me to assume that role. But, man, it could be anything. We are always taking meetings with local politicians and interest groups, schools, faith based organizations, the police (with whom we are on great terms!)… I mean, you name it. Then there are buildings issues, tenants, their issues, which are reasonable… And then there is the community programming, so we have community participants hailing from a variety of organizations, and they're in the building in the morning and the early after noon. Not to mention the staff, and, of course the shows, so it's really quite heterogenous and quite diffuse. One minute I'm producing a harsh noise and power electronics festival, the next day I'm at a police luncheon talking about community initiatives. It's wild, it's how I like it! It's real.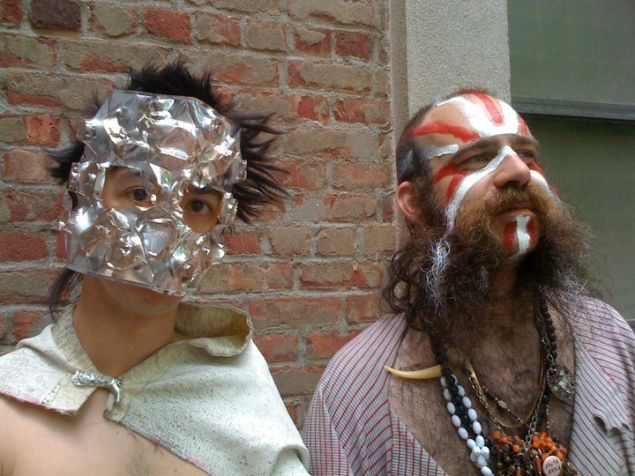 Having a liquor license was essential and Trans-Pecos secured that recently. What has having booze brought to the venue?
Well, let's face it, it's a part of night life. People like to be able to have a drink. Musicians and presenters know this, so it really just makes the venue a much more attractive place for them to be, and that brings us lots more bookings, and helps us to be critical and selective about that which we host. It of course also brings revenue which basically makes the project feasible, and also funds the end of the project from which we make no money, the community programming, and that is of equal import to us. So the liquor license is crucial, especially since it is specifically part of our mission not to compete for grants. No shade, but there are already too many people in that game and many great organizations doing great work. But our mission is specifically to present a model that supports communities of outsider musical, aesthetic, and social practice, is inclusive of and in dialogue with local community, and that does not require that it be underwritten by granting institutions. So in the service of that endeavor, the license is key.
So…a few months ago, you revived the PRACTICE series on Monday nights at Trans-Pecos. Why was it the right time to start it up again?
We tended to be dark on Mondays, and it just occurred to me, I could bring PRACTICE back, so I jumped on it. There are a lot of great venues that you pay to get into that have like a FREE Monday or Tuesday. I am thinking specifically of the Empty Bottle in Chicago, so that was something we wanted to try. It's great because people who know that the venue is there, but maybe are not directly connected socially to the communities of musicians we support, can come in on Mondays and give it a go. That is important to us. We aim to include!
[soundcloud url="https://api.soundcloud.com/tracks/136691899″ params="auto_play=false&hide_related=false&show_comments=true&show_user=true&show_reposts=false&visual=true" width="100%" height="450″ iframe="true" /]
What is your process on choosing the bands you book?
At this point, PRACTICE is not even co-curated by me. I started it, but the people who curate it do it all themselves, I just invite them and support their work. Ezra Marcus/Tryna Function hosting the month of August, and Pat Noecker (Liars/These Are Powers) is hosting the month of September. These guys have done amazing work. I invite people to host who I intuit may have the calling to host a bunch of shows at a given time, like that would just be a meaningful thing for them for one reason or another. And that always ends up being a positive thing for the people they invite. I use this strategy for a specific reason. I grew up in D.C. Getting on the scene there, bands threw shows for bands, and if you went on tour, bands set up your shows on tour, and then you were expected to set up shows for those bands when they came to town. Honestly, my feeling is that that is just a better system than what we've ended up with.
'Communities are stronger when artists play a healthy role in running the show.
Now, lots of that work has been pushed into the hands of promoters, labels, publicists, booking agents, central bookers at clubs, etc… There is a Zeitgeist amongst musicians that that is the work of arts administrators or something, and I think that is a mistake. Certainly there is a place for all of that administrative work, but communities are stronger when artists play a healthy role in running the show. So, I guess I am one of those administrators, but I try to use my position to get people out there hosting shows and creating opportunities for people. Musicians need to do this to keep the scene alive. If the machinations of the scene fall into the hands of a few tastemakers and talented administrators, the scene will die. No question. So I try to make PRACTICE into a vehicle for that initiative, getting people in the trenches booking shows.
Is the vision different at Trans Pecos than it was at Zebulon?
Since the time I was doing PRACTICE at Zebulon, various forms of Electronic music and DJ culture have really taken off in the city. I am excited by this, and really moved by the communities of musicians who support that work! Different scenes at different times just have the glow, and these cats have got the glow. It's a combination of lots of people making great work, inspiring each other, and pushing forward, having functional vehicles for sharing that work, and having a strong local audience that is ready to GO! And many of these practitioners have got that going on right now, it is inspiring to watch!
[bandcamp width=350 height=470 album=429401139 size=large bgcol=ffffff linkcol=0687f5 tracklist=false]
It sounds like you are trying to meld avant-garde and experimental music with aesthetics not normally aligned with one another.
I think it is an EXTREMELY important thing to bring these communities into dialogue with avant and outsider music communities. In addition to having success at bringing challenging aesthetic content to large audiences, electronic music-related shows and parties often succeed at manifesting truly ideal social circumstances—the most integrated audiences in terms of race, class, age, gender, lifestyle choices can be found at various electronic music night life events. Additionally much of the music is aesthetically challenging in a way that definitely deserves a place next to other forms of outsider or avant music. If you listen to the music spun at parties hosted by the likes of Tek Life, Que Bajo, Azucar, Fake Accent, Mixpak, Bunker, or artists like VHVL, Lotic, Traxman, Sadaf, Tallesen, SD Laika, and many others…it's noise music! Often you can dance to it, a lot of it is made by women, LGBTQ and trans people, and people of color. And it draws incredibly diverse crowds.
'If avant-garde music is the soundtrack of the progressive visionary mind, then it is time to start to manifest that socially.'
So at a time when a chamber orchestra transcribing and performing Aphex Twin can be programmed as avant-garde music, it is alarming that more new and outsider music presenters do not feature these communities and artists. This is something I very deliberately address in the curation of curators both at Practice and at Trans Pecos writ large. I try to cause artists from both the avant crowd and the electronic music communities to share bills, or share the venue in different ways on different nights. If avant-garde music is the soundtrack of the progressive visionary mind, then it is time to start to manifest that socially. Just my two cents. A real effort to do that by harnessing the social and aesthetic successes of the various electronic music communities in and outside of New York is the primary difference between then and now as far as PRACTICE and Trans-Pecos are concerned.
Are you feeling the familial vibes at Trans-Pecos that Zebulon exuded?
Mos def. It is different because people come to see shows, not just to hang out, but there is certainly a strong crew of folks who've gotten behind the venue and who I see at all different sorts of events. It's deep. Also, our hope is to, in the spring, open the back lot as an autonomous beer garden with a bar and bathrooms, so that anyone can come hang at the spot on any given night whether they are there to see the show or not. I think that'd go a long way to continue to contribute to the community vibe.