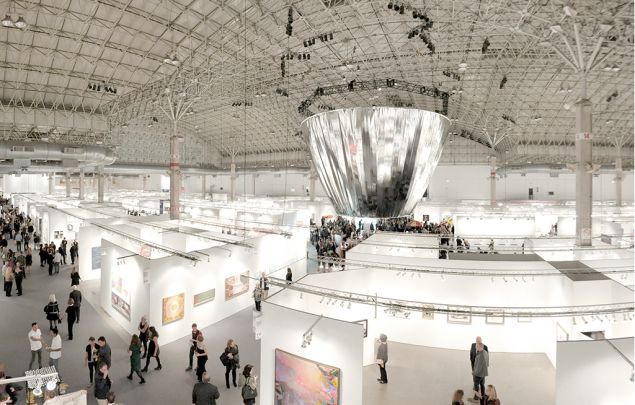 This weekend, much of the contemporary art world makes a pilgrimage to Chicago.
The well-regarded Expo Chicago art fair returns to the Midwestern capital Thursday, September 17 through the 20 at the Navy Pier, and is accompanied by a slew of major gallery and museum openings—David Adjaye at the Art Institute and the launch of artist art star Theaster Gates' nonprofit Rebuild Foundation—taking place during the city's concurrent Chicago Art Week.
Begun in 2012 by former Art Chicago VP and director Tony Karman, the fair was almost immediately a hit.
"Chicago is the place to be every September," Mr. Karman said, speaking to the Observer by cell phone walking the fair floor in preparation for this week's festivities. "It's a city fully engaged."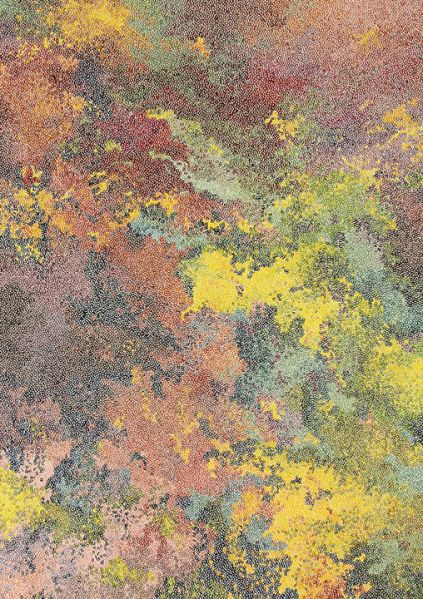 Now in its fourth year, Expo returns with 140 galleries (around the same as last year, but more than it hosted in 2013) from 16 countries and 47 international cities. Returning galleries include big names like Bortolami, Lisson Gallery, Matthew Marks, P.P.O.W., and Pace, and several blue-chip first timers such as Kayne Griffin Corcoran, Pearl Lam, and Galerie Daniel Templon. It's Asian dealer Pearl Lam's first U.S. art fair. Her booth 523 will feature works by American artist Jenny Holzer, along with pieces by Tibetan, Chinese, and Korean artists, among others.
At booth 522, Pace announced it will present "a selection of work by Tara Donovan, Adolph Gottlieb, David Hockney, Sol LeWitt, Robert Mangold, Kenneth Noland, Thomas Nozkowski, Richard Pousette-Dart, Robert Rauschenberg, Michal Rovner, Joel Shapiro, Kiki Smith, Keith Sonnier, Richard Tuttle and Fred Wilson."
"I'm proud we have many stellar galleries returning and many joining in—you can feel the maturation," Mr. Karman said.
He stressed that Expo is a not a regional fair, but rather an international one, meant to bring the best of the world to Chicago, not simply highlight the region's art. But that doesn't mean Chicago's galleries and art worlders aren't well represented. There are 19 Chicago galleries exhibiting in the main section of the fair, two in the Exposure section (dedicated to younger galleries), and three in the Editions and Books section, many of whom are opening their doors for extended hours during the city's Gallery Weekend.
Last year, one of the hallmarks of the fair was the monumental installation of an upside-down silver mylar dome suspended over the fair's central pavilion by Studio Gang Architects, part of its on-site programming series of installations called IN/SITU.
This year, the Mr. Karman says Expo is taking IN/SITU a step further, and has recruited French artist Daniel Buren to create one of several suspended artworks from the ceiling over three plazas on the show floor. IN/SITU's Suspended: Parceling the Sky will include Mr. Buren's 2006 sculpture titled From three windows, 5 colours for 252 places, a series of colored and transparent paneled windows that were created originally for Modern Art Oxford.
"[Suspended: Parceling the Sky] will usher in an annual tradition of exciting large-scale installations," said Mr. Karman.
Chicago-based designer Sung Jang, Welsh artist Cerith Wyn Evans, and British sculptor Anthony Gormley will also display suspended artworks.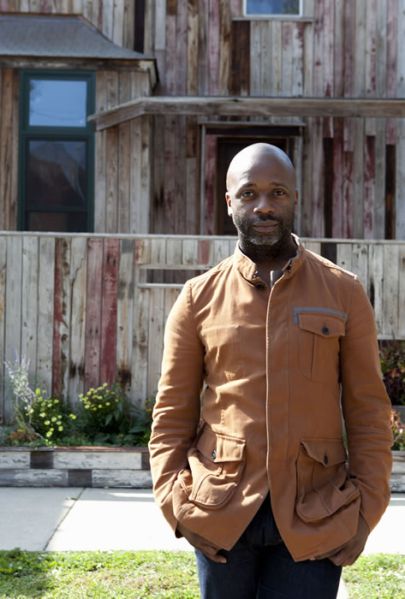 One of the biggest highlights of the fair won't be in a booth at all. The fair's talks and panels boast some impressive names, from Studio Museum in Harlem Director Thelma Golden to Joseph Grima and Sarah Hera, co-artistic directors of the inaugural Chicago Architecture Biennial, which launches in October.
But the showstopper will be London's Serpentine Galleries curator and co-director Hans Ulrich Obrist in conversation with members of the legendary Chicago art group Hairy Who, artists Art Green, Gladys Nilsson, and Karl Wirsum. All graduates of the School of the Art Institute of Chicago, the Hairy Who are graphic artists who responded to Pop Art with surreal, cartoonish imagery that appeared in self-published artist's books and exhibited Hyde Park Art Center in the 1960s. The reunion of the pioneering artists will be a highlight of the fair.