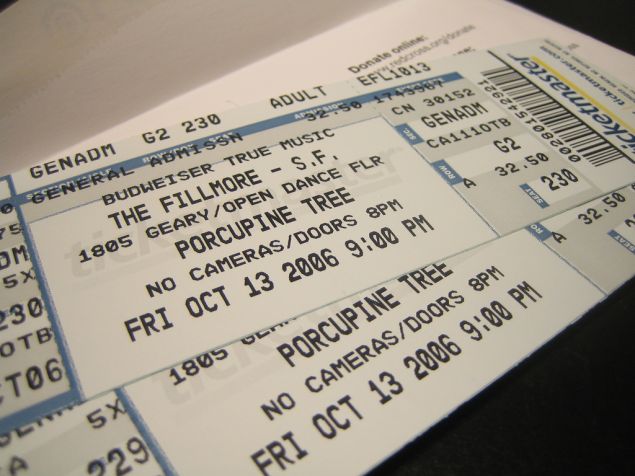 Scoring festival tickets may soon be more convenient than ever.
Facebook is reportedly looking to sell users concert tickets directly through the social media platform. The company's product manager, Aditya Koolwal, recently discussed the move with BuzzFeed at the media company's San Francisco headquarters.
"Reducing the friction for buying a ticket is something that we think would be pretty interesting to do eventually," Mr. Koolwal told BuzzFeed. "That's definitely a very interesting thing that we're waiting for the right time for."
The move would not be out of the blue. Facebook is as much a marketplace as it as a social network these days. Countless retail companies sell directly through Facebook and even media companies publish their stories directly to the platform through the company's Instant Articles product. If Facebook moves in this direction, the ticket power players like Ticketmaster and Stubhub will join them and push their products directly to the site as well. The sales will still be their transactions; they're simply turning to the social network to reach customers and allow them to discover shows and process checkouts without ever leaving their newsfeeds.
"Whether it's with Facebook or with other partners, that is part of our long-term strategy," Dan Armstrong, VP and GM of Distributed Commerce at Ticketmaster, told BuzzFeed. "At the end of the day, it is less an issue of where a ticket sells and more an issue of where a ticket fulfills."