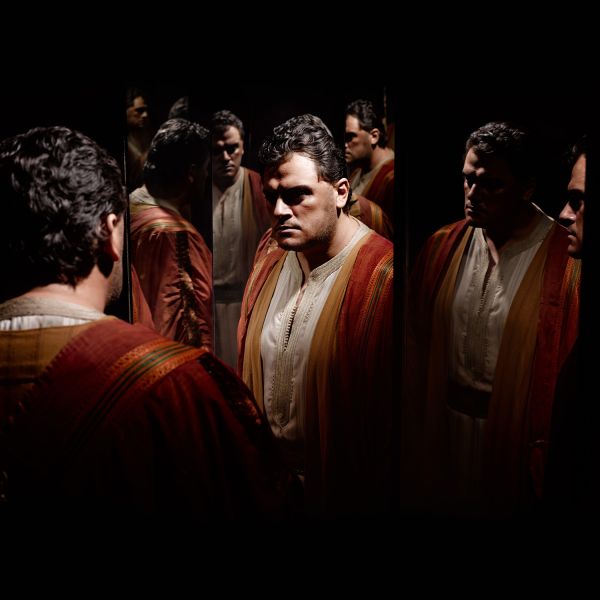 Otello
The Met's opening night is already controversial for extra-musical reasons. For a new production of Verdi's masterpiece Otello, general manager Peter Gelb and stage director Bartlett Sher have decided to strip the leading character of the "blackface" makeup that has been traditional since the work's premiere in 1887. By the end of the first performance on September 21, however, what will likely be the main topic of discussion, especially among fanboys, is the conducting of the young dynamo Yannick Nézet-Séguin, rumored to be in line to succeed Mr. Levine as the company's musical No. 1.
Il Trovatore 
Another highlight of the Met's first weeks will be superstar Anna Netrebko's first New York performance of Il Trovatore. The role of Leonora, which she has sung to great acclaim in Berlin and Salzburg, Austria, is central to the Verdi canon, and it's a part local opera buffs associate with the likes of Zinka Milanov, Leontyne Price and Aprile Millo. You can bet these aficionados will be out in force ready to make comparisons at the premiere on September 25.
Verdi
If the fall schedule so far sounds expensive and even a bit ponderous, the antidote to that is, as always, LoftOpera, which will throw one of its scruffy opera-and-artistanal-beer parties at The Muse in Bushwick, Brooklyn, starting September 25. A cover charge of only $20 opens the door to a program of staged scenes from Verdi's operas. (More traditional companies could take some lessons from LoftOpera.)
Anna Bolena 
About a decade ago, it appeared the career of the promising young spinto soprano Sondra Radvanovsky was fizzling. But ever since Mr. Gelb took the reins of the Metropolitan Opera in
Check out the rest of the Fall Arts Preview here.
2006, she's proven herself all over again as a versatile and exciting artist. This season she'll get a chance to flaunt her prima donna feathers in a trio of Donizetti operas based on tragic British royalty. The so-called "Tudor cycle" has previously served as a vehicle for divas like Leyla Gencer, Montserrat Caballé and Beverly Sills. First up, Ms. Radvanovsky will play the ill-fated second wife of murderous King Henry VIII in Anna Bolena, starting September 26.
Elektra 
A different sort of royal rumble takes over Carnegie Hall on October 21 when Andris Nelsons leads the Boston Symphony Orchestra in the concert performance of Richard Strauss' thundering Elektra. Taking on the daunting title role is soprano Christine Goerke, whose slow but steady career trajectory has delivered her to international stardom.
Theodora 
A quieter, if no less moving, evening of music drama will take the stage of Alice Tully Hall at Lincoln Center on October 31 when the celebrated baroque ensemble Les Arts Florissants, under the direction of William Christie present Handel's sacred oratorio Theodora. Mezzo-soprano Stéphanie d'Oustrac and countertenor Philippe Jaroussky star in this tale of Christians martyred in pagan Rome.
Lulu
Considerable interest is focused on the Met's new production of Alban Berg's expressionistic tragedy Lulu opening November 5. Revitalized music director James Levine leads the eerily poignant score in a staging directed and designed by South African artist William Kentridge, whose Nose was the surprise hit of the 2010 season.