Blindspot (September 21, NBC) 
There aren't a lot of original stories being told in the new fall slate. So, most of Blindspot's buzz comes from its fresh premise, which is enough to make a premiere viewing necessary. Thor's Jaimie Alexander is a Jane Doe who awakes naked in a leather satchel in Times Square, sporting a body covered in tattoos but not any memory of who she is or how she got there. From there we unravel into a vast mystery that includes FBI Agent Kurt Weller (Sullivan Stapleton), whose name is included among the tattoos.
Scream Queens (September 22, FOX)
In Scream Queens, Ryan Murphy combines the oddball visceral horror of his American Horror Story anthologies with the pure, unabashed glee of his, well, Glee. There is such a fun, old-school horror movie vibe to this show, helped in no small part by the presence of the original scream queen herself, Jamie Lee Curtis. Watching the pilot, it was not the face-melting deaths or the buckets of blood that shocked me. No, it was the fact that multiple times, I laughed out loud.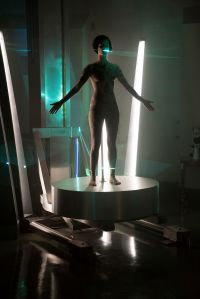 Quantico (September 27, ABC)
Quantico follows the Shonda Rhimes-ABC formula so closely, it's a miracle she didn't actually write it. But there's a reason for the formula—it creates addicting TV. Think How to Get Away with Murder at the FBI Academy, but replace "murder" with "terrorist attack," and add Bollywood star Priyanka Chopra as the charismatic lead.
Fargo, Season 2 (October 12, FX) 
No, this isn't technically a new show. But story-wise, FX's Fargo will do a full reset and travel back to 1979, 27 years before the events of the show's fantastic first season. A new cast comes aboard, just as varied but no less impressive. Kirsten Dunst shares scenes with Breaking Bad's Jesse Plemons. Ted Danson is on hand to share a murder investigation with Nick Offerman. The premiere episode is a thrill ride start to finish.
Crazy Ex-Girlfriend (October 12, CW)
How is it that CW, once a punchline, is the only network debuting a show that truly feels unique? Color me
Check out the rest of the Fall Arts Preview here.
more than intrigued by the pilot of this musical-drama-comedy starring Rachel Bloom as the titular crazy ex-girlfriend who follows the guy who dumped her in high school to West Covina, Calif., uninvited.
Ash vs Evil Dead (October 31, Starz) 
I'm pretty sure Bruce Campbell, who is back to portray the boomstick-wielding, Deadite-slaying Ash could sell me on most things. But he's joined by Evil Dead creator Sam Raimi as both writer and director, and Xena: Warrior Princess herself Lucy Lawless is on board to co-star. With its quips, chainsaws and plenty of blood, I couldn't be happier.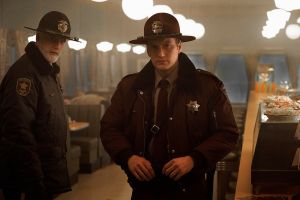 Into the Badlands (November 15, AMC)
Part Mad Max, part Kill Bill, Into the Badlands is a martial arts epic set in a dystopian future. Early clips and buzz hint at beautiful, brutal fight choreography to compete with Netflix's Daredevil and its one-shot brawl as the most impressive of the year.