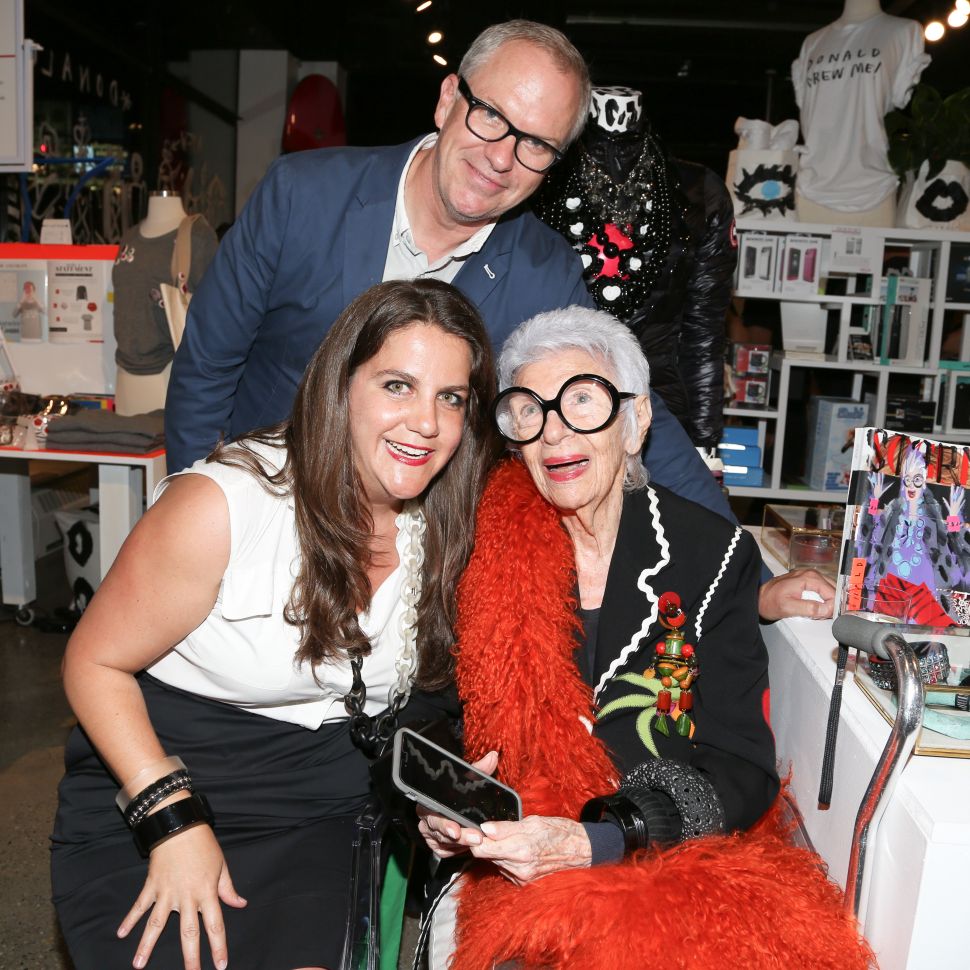 Like so many others, fashion legend Iris Apfel is obsessed with the Donald Robertson, the cosmetic exec turned painter who gained notoriety over the past year via Instagram. His stint at concept store STORY on 10th Ave & 19th St expanded this week in an effort to keep up with the tidal wave of fashion week celebrations. Mr. Robertson, a native of Canada, chose to collaborate with Canada Goose in a set of custom outerwear options fit for the upcoming winter months.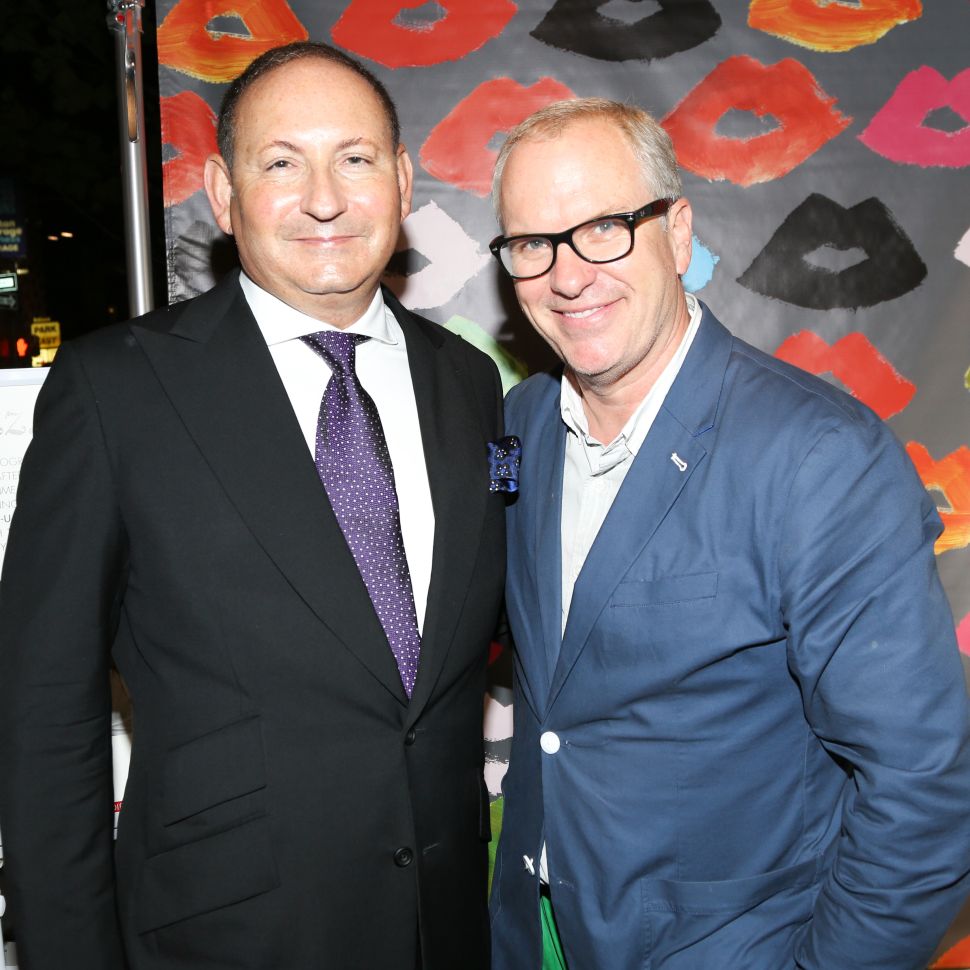 "I met Donald through Rachel [Shechtman]," Ms. Apfel said of the store after arriving from Vacheron Constantin's intimate cocktail celebrating Barbara Tober and her MAD Museum contributions at Susan Geudfriends uptown pied-à-terre. "It turned out, once she started to talk to me about him, that a month or so previous in LA for my movie promotion, Cassandra Grey had a menu or something for me and he had made a caricature of me. It was funny. Then I ran into him on my own one day at Bergdorf's, and we decided to do a collaboration. I'm hooked on Donald."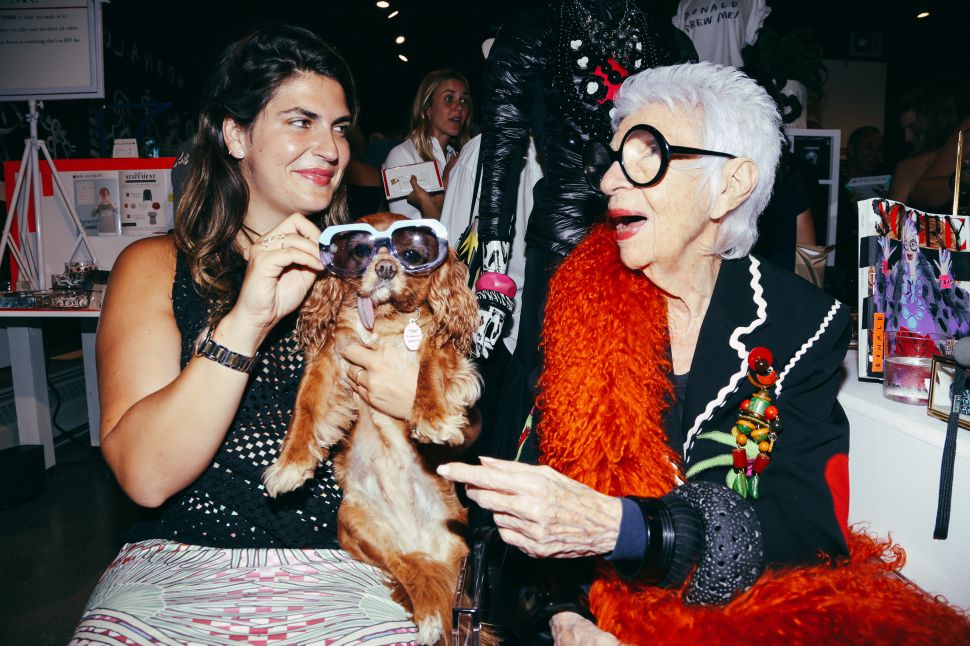 The HSN super seller was also joined by another Instagram celebrity, Toast the Cocker Spaniel, but she has no plans to take on the Internet. "I didn't know she was so famous, I'm honored," she joked. "I don't do that kind of thing though. People do it for me. There are all kinds of pages, but I never look at them. Technologically I live in the 17th century." Next on the docket for Ms. Apfel includes a gift in the Neiman Marcus fantasy catalog for the holidays. "They'll kill me if I tell you what it is," she said.
"When I saw Iris, I said not only will I paint you, but I will paint on you," Mr. Robertson joked the next morning while he outfitted guests with custom-painted Canada Goose fur caps. "I painted jewelry on her, because I was worried that all of her jewelry was too heavy. So I painted it on to make it lighter for her. Today, I went to go find the coat, and she took it! She made off with it."