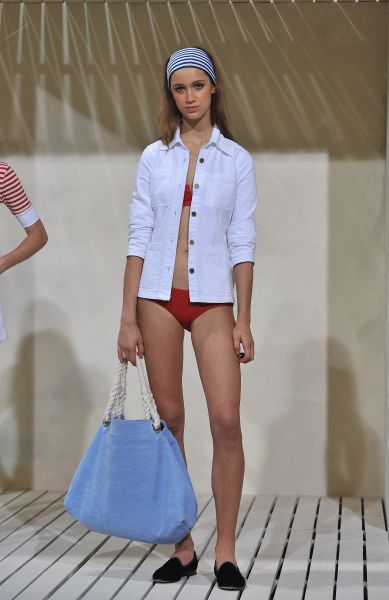 Frame Denim has a new hit on their hands, and it has nothing to do with a pair of jeans. Small, colorful and waterproof this Spring they will offer up a teeny little bikini with huge potential.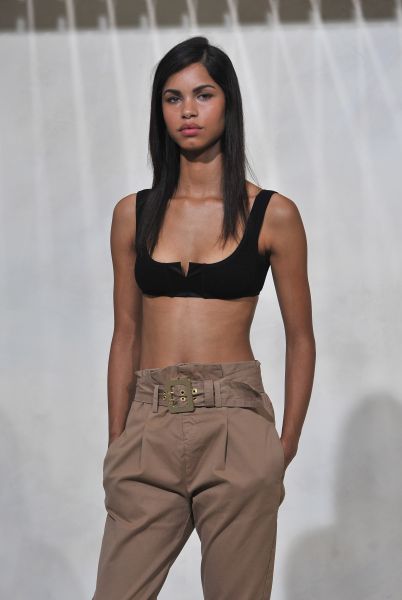 Building off of their fall collection, which was inspired by New York in the late '70s, the spring version of the Frame Denim girl has packed her bags and headed for the South of France. Specifically, she's landed in St. Tropez and the year is now 1979. "It's kind of inspired by a long line of American heiresses who went to Europe and hung out with European pop stars of the time," is how Frame Denim co-founder Jens Grede explained the range to the Observer.
As a result, there were sumptuous suede coats, tiny ribbed t-shirts and a handful of flared trousers. On the denim front, boyfriend styles reigned supreme, while jean jackets were given a sophisticated update with a longer silhouette.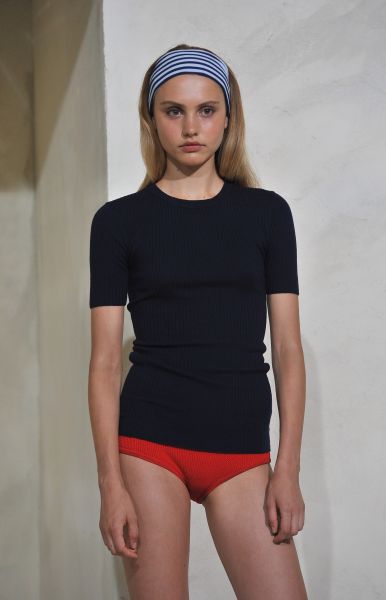 The newest addition to the Frame lineup, the swimwear, was solid and bright, in hues of sunny yellow, tomato red and simple black. The bottoms had a simple cut while the tops had skimpy coverage but ample straps. Namely, these are swimsuits that Brigitte Bardot would wear, but with a modern refresh..
"We only do something if we can do it well," said Mr. Grede, on the company's foray into swim. "And then we expand on it, little by little. We need to do more categories to complete our look and we like to use our own stuff." The only thing at the presentation that wasn't theirs? The shoes. However, Frame designed footwear isn't far off.
Mr. Grede hinted: "We don't do that yet, but one day we will."