The stylish circus, otherwise known as fashion week, departed New York days ago, but the fashion flock has moved onto London. And the antics have been far from boring. From an appearance by two miniature ponies, a Benedict Cumberbatch spotting and an arcade-inspired bash, the fashion flock is keeping their audience well-entertained on the other side of the pond. Here are five of the most notable events that have taken place thus far.
1. Nicholas Kirkwood fêted a decade of high heels: The king of sky-high kicks, Nicholas Kirkwood, invited a posh crowd to celebrate the 10th anniversary of his namesake brand, including Dree Hemingway, Lindsay Lohan and Jourdan Dunn. It should also come as no surprise that the designer whipped up a special and very playful collection to commemorate this milestone. With a definite arcade in the '80s influence, the 10-piece range includes references to Star Wars and Pac Man and can be specially ordered on the 10th anniversary website.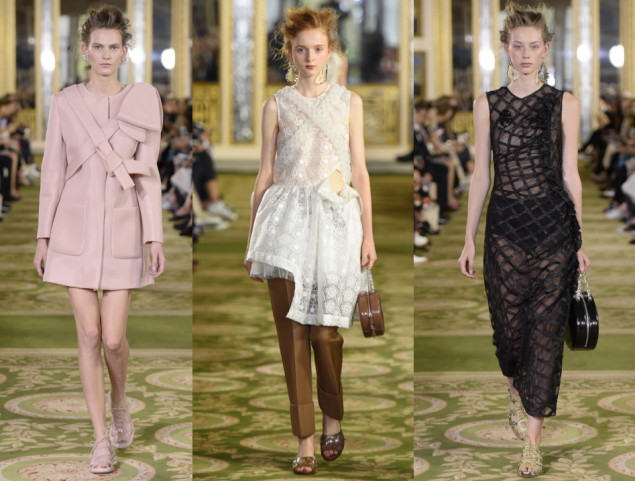 2. The fashion crowd reconnected with their feminine side at Simone Rocha: Replete with sweet hues of light pink and soft tulle fashioned into prim dresses with flounces and full skirts, Simone Rocha had editors and style stars falling in love with her latest offering. Add in tousled updos, swinging crystal earring and barely-there makeup and it's clear that this modern girlieness feels empowering, rather than just pretty. Other facets to take note of were haphazard straps that added an edgy punch to otherwise airy silhouettes and plenty of strappy flat sandals that married cute design with wearability. This is just another notable collection from Ms. Rocha, who has transitioned from rising star to established name.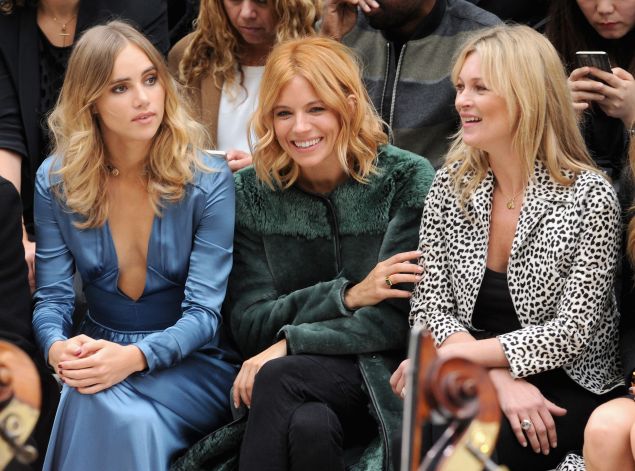 3. Burberry had the best celebrity attendance thus far: Benedict Cumberbatch, Kate Moss, Cara Delevingne, Poppy Delevingne, Sienna Miller, Naomie Harris, Jourdan Dunn and Suki Waterhouse. Need we say more?
4. Hunter Original made a total mess: Mud on the runway? That happened at Hunter Original, where leggy mods clomped through a sludge-covered catwalk, which was (not surprisingly) inspired by a music festival. To further this sentiment, the backdrop of the show was constructed from a nylon tent. The clothes and shoes were designed with the likes of Coachella and Glastonbury in mind, featuring decal-embellished bomber jackets, teeny dresses for girls and tiny shorts for boys, plus plenty of inventive rain coats. Naturally, the rubber rainboots that Hunter has become synonymous with were also shown throughout, even receiving an ombré update.

5. Bellboys replaced models at Hill and Friends: Is hiring hotel staff the latest fashionable trend? First a hotel housekeeper took a spin on the NYFW runways and then bellboys were the stars of the show at LFW. Regardless, Hill and Friends had a rather charming cast of hotel staffers, bedecked in red uniforms with cheeky pink buttons, to show off the hotly anticipated handbag range by Emma Hill and Georgia Fendley, formerly of Mulberry. Over breakfast at Claridge's, guests got a first look at the boxy bags and compact clutches, as well as getting a chance to watch two miniature ponies take a spin on the catwalk. In a serious nod to business, the handbags from the collection can be purchased exclusively from Net-A-Porter, starting today.