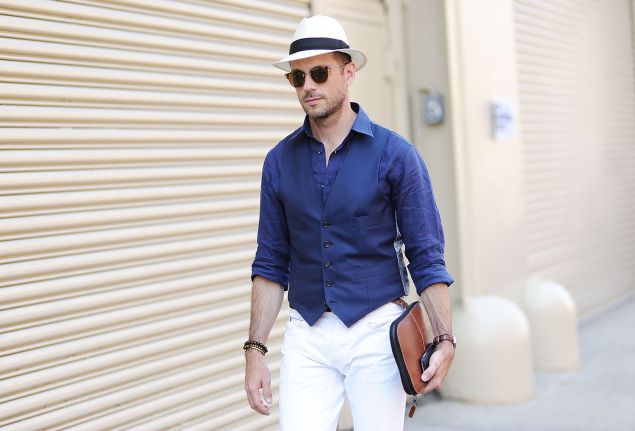 You may not yet be ready to be hit with an electric shot like the unfortunate man on a recent flight to Belfast. He was tasered for refusing to have his man bag placed in the plane's overhead locker. According to eyewitnesses, the poor fellow wasn't comfortable being told he couldn't hold onto his bag for the duration of the flight. Yet, who can really blame him? He was carrying his exquisitely crafted man bag after all. However extreme, this traveller's plight reveals something of the intense relationship men are having with their briefcases, holdalls, totes and backpacks these days. Bag sales for men are increasing over 3 percent a year and have a current market value of more than $3 billion. And last year saw a 24 percent increase in backpack sales alone. A straightforward briefcase and weekend gym bag just doesn't cut it any longer for stylish dudes-about-town, apparently.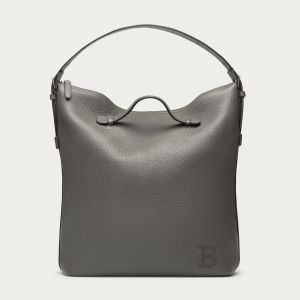 And for Nick Sullivan, the fashion director of Esquire and a man of many bags, his array of enviable pieces is not enough. He is even prepared to roll up his sleeves and turn his hands to making a bag himself in the quest for personalized perfection. "I spent a day learning to sew the old fashioned way with a needle in each hand in the Hermès atelier in Paris where they make the famous Birkin bag," he said recently. "It gave me a new respect for the craft, so much so I started to teach myself some of the processes, to try making a few things myself. It's such a simple set of skills but the difference between perfect consistent stitching and say, mine on day one in that Hermès atelier, can be as much as 10 years!"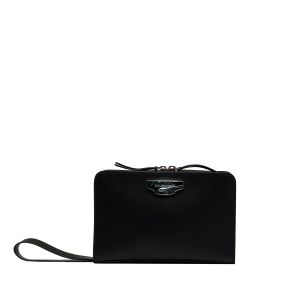 Men are so often connoisseurs of detail and quality, reveling in the finish of their favorite kit, whether it's the shiny chrome on their new Bianchi bike, 27 coats of paint used on an Aston Martin DB9 car or the butter-soft calfskin and silver fastenings of an Hermès Epsom briefcase. As labels lavish ever more quality fabrics and details onto their bags, they are shrewdly driving this sector's remarkable growth.
But is it more than mere details? It feels as if there is a broader cultural shift driving our latest crush on the man bag.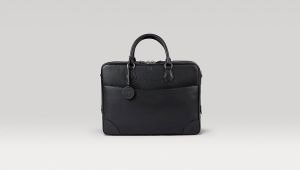 "I've been using a Les Essentiels de la Vie Organic blue canvas tote, which was created in collaboration with swimwear brand, Orlebar Brown recently as my un-gym, gym bag," explained Farhad Heydari, the London-based international editor of American Express' Departures and Centurion magazines. "It handily swallows up my laptop, trainers and gym kit. And more crucially, it fits tidily into the carry slot of London's hire bikes," he added. Mr. Heydari is keying into the multitasking kit we all need to lug around with us these days. "Trend-wise there's been a drift back towards backpacks of late—not my thing—and we're utterly awash with tote bags right now," added Mr. Sullivan, with a frown.
Men are certainly seeking bags versatile enough for the office or gym in ever more intricate designs, finishes, fabrics and fastenings. Take the Christopher PM backpack in monogrammed leather from Louis Vuitton, for instance. It comes packed with useful details such as an internal iPod/phone pocket, a drawstring and press stud closure as well as weighty silver brass buttons all bound in the Parisian's house's iconic monogram canvas body. It is an impressive piece of practical kit, which seamlessly melds style and function.
"Men's bags aren't a one-size proposition anymore," said Men's Health's executive fashion director, Brian Boye.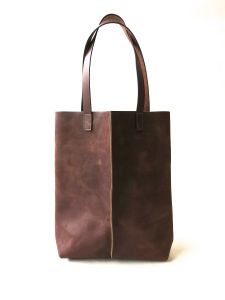 "We're now used to the idea that it's acceptable and necessary to carry a bag, so men are branching out and getting the right bag for specific occasions—a briefcase for work, a backpack for weekends and perhaps a tote bag or zipped pouch for an evening out." According to Mr. Boye, men until recently made the mistake of thinking that as long as it holds their stuff, it works. "There are right and wrong bags for most occasions," he says. "If you're meeting friends at the bowling alley, a cheap nylon give-away bag is fine. But that same bag with a suit and tie will ruin the look."
With our smartphones, gym kits, Kindles, laptops and other essential gizmos of modern life, it's a no-brainer that men have become such heavy lifting consumers of every kind of bag. And when you factor in how many of us work flexibly these days, most bags must double up function-wise as mobile workspaces. As such, they need to reflect our values and tastes as much as our office space does. And like the man on the ill-fated flight to Ireland, don't expect any man these days to give up his bag without putting up a fight.