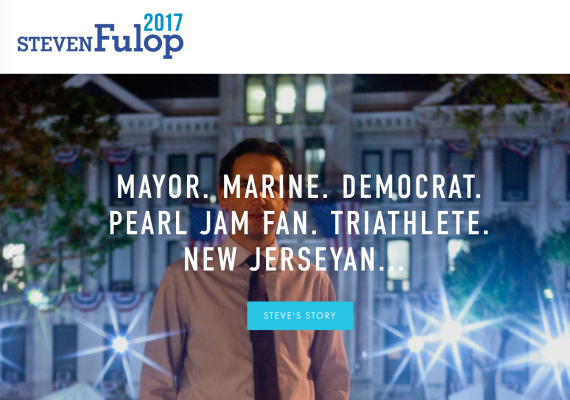 New site could point to gubernatorial bid in 2017, Fulop's reelection year as mayor
Jersey City Mayor Steven Fulop's campaign team launched a new website this morning highlighting his accomplishments as mayor and outlining his positions on state-wide issues in a move that could indicate a gubernatorial run in 2017, when Fulop will face reelection in the city.
The site itself all but acknowledges that its presentation is meant to hedge Fulop's bets as the governor's race approaches, with an informational page about the site itself saying it "is intended to highlight Steve's accomplishments and values as he approaches the end of his first term as Mayor. It will will continue to change over the next 18 months."
The site's focus on issues such as LBGT rights, affordable housing and the environment could be a sign that Fulop is trying to position himself in a state-wide context that reaches beyond Jersey City's borders and gives him the leeway to pursue both the governor's office and reelection as mayor.