With only hours before the second GOP presidential debate—which kicks off at 8 p.m. on CNN—PolitickerNJ asked insiders from Chris Christie's home state what they thought the governor could do to improve his chances of earning the eventual 2016 GOP presidential nomination.
A recent poll listed Christie's favorability at a paltry 2% among probably New Hampshire voters. For some insiders, that number was a sign that Christie should bow out of the race. For others, it was just the mark of a crowded field.
Here is what they had to say:
Assemblywoman Holly Schepisi (R-39)
I think where his strength is as compared to other candidates is his understanding of policy and being able to provide well-thought out, reasoned responses to policy-type questions. Trump has managed to get through thus far with the numbers that he has with almost a PT Barnum approach of showmanship without any real substance behind any of the sound bites that he gives. I think if the governor comes across as strong and articulate, which he is very good at doing, while also being able to show he has solutions to many of the issues without just saying what people want to hear, that will help his numbers significantly. The problem with having 11 people on the stage and what transpired in Cleveland was that although the governor gave very good responses the total amount of airtime he received was almost inconsequential compared to other candidates. In a field that is this large it is how do you make your presence known and stand out while also maintaining the integrity of being a candidate for President. You might see certain candidates tonight trying to out-Trump Trump which I am not even sure it is possible.
Jose Arango, Hudson County Republican Chairman
It is what it is. He has to understand that there are too many candidates. The media has given more play to Donald Trump than anyone else. But, tonight, Chris Christie has an opportunity like anyone else. You can't go to the level of Donald Trump. This is not a TV show. Donald Trump is saying things people want to here but he is not really saying how they are going to accomplish them. Chris Christie can be a surprise guy. You can't discount Chris Christie because he is a fighter.
Senate Minority Leader Jon Bramnick (R-21)
I don't think one debate is the critical event. Unless someone really screws up. I think this is a marathon, and things change constantly. You know, somebody gets ahead and somebody falls behind and somebody picks up some steam. I think this is just one of many events that the governor is involved in, but I would say this: never underestimate Chris Christie. He's probably one of the best politicians on his feet that I've ever seen. He's one of the smartest people on policy. Never count him out of anything.
Senate Majority Leader Loretta Weinberg (D-37)
I think Chris Christie should come home and start paying attention to the problems we have in New Jersey. Tonight would be a good night to make that announcement.
State Senator Raymond Lesniak (D-20)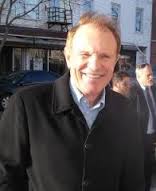 The best thing the governor could do is pack up, go home, save the taxpayers money for his security detail and start doing his job here because his campaign is over. Everyone knows that and he is the only one in the world who doesn't know that. He has no identity and he is just going to be at the bottom of the pecking order trying to make his mark. There is nothing he can say or do that will change the circumstances he is faced with.
Bob Yudin, Bergen County Republican Chairman
The Governor is absolutely still in the game. He is a serious, credible candidate. It is very, very difficult at this stage when you have 16 people who are contenders, and when all but 2 are still in the single digits, for any individual to hit a home run. Right now, the governor needs to show and he is showing that he is a very credible candidate. He is campaigning heavily in New Hampshire.The governor needs to stick to his plan which is to campaign heavily in NH and take whatever opportunity he can to show that he has a handle on the subjects involved, that he is credible, and that he is thoughtful. He is not a person like Donald Trump is who is just going around throwing Molotov cocktails and saying things that are outrageous. The American people in the end will realize that Donald Trump is a disaster. I think the governor is on the right track. He is showing that he has patience and endurance and that is what you need in a field with 16 candidates.
State Senator Sam Thompson (R-12)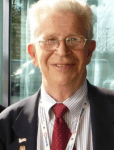 The thing is, these presidential debates are not really debates. You've got ten people on there, they get maybe two or three questions apiece, and a minute or so to answer them. And there's no debate, or followup, or so on, et cetera. Each candidate will be called upon to answer eight questions or so. It's a very limited amount of time. And then the media will pick apart to death everything they have to say. One screw up, or one 'wow that's something different.' And I'm sure all of the candidates are trying to think of what they can do to attract attention. These debates, they're a blip on the screen.
Bill Layton, Burlington County Republican Chairman
I think he's gonna clean house tonight, I think he's gonna do a great job. I think he'll show leadership and that it's important to show people again why he's been such a great leader for New Jersey. I don't see how [United CEO Jeff Smisek's resignation following a corruption probe] is even relevant, you know, the people who were responsible for it have been laid of and are in the process of being prosecuted, and it has no bearing on the presidential campaign. I think he's done a good job cutting taxes and putting a cap on property taxes in the state, and I think that once he gets out there talking about his record on that, I think you'll see the improvement. He's also created hundreds of thousands of jobs, and I think he's done a good job and people will see that.