In the last few moments of summer, reap the seasons rewards by enjoying the best foods on offer. While most consider raw oysters to be a tried and true aphrodisiac, I prefer to think of them more as a summer snack staple. Thus, rather than spending your last summer Friday packing into the Jitney with the masses, belly up to one of these awesome oyster bars. 
1. Grand Banks
The "next big thing" in experiential New York bars, Grand Banks, takes guests aboard a schooner docked in Tribeca. Pay a visit to this hotspot before it becomes more sardine-packed than The High Line.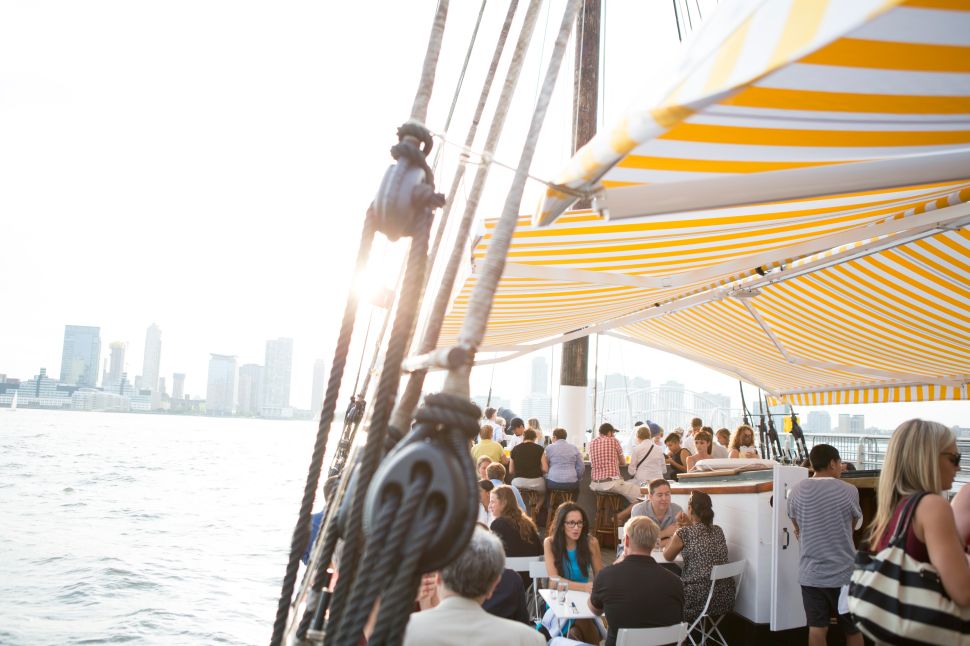 2. Grand Central Oyster Bar Brooklyn
It may not be located inside the actual midtown transport hub, but Grand Central Oyster Bar's Park Slope locale makes for an even better oyster-filled happy hour devoid of commuter (and tourist) traffic.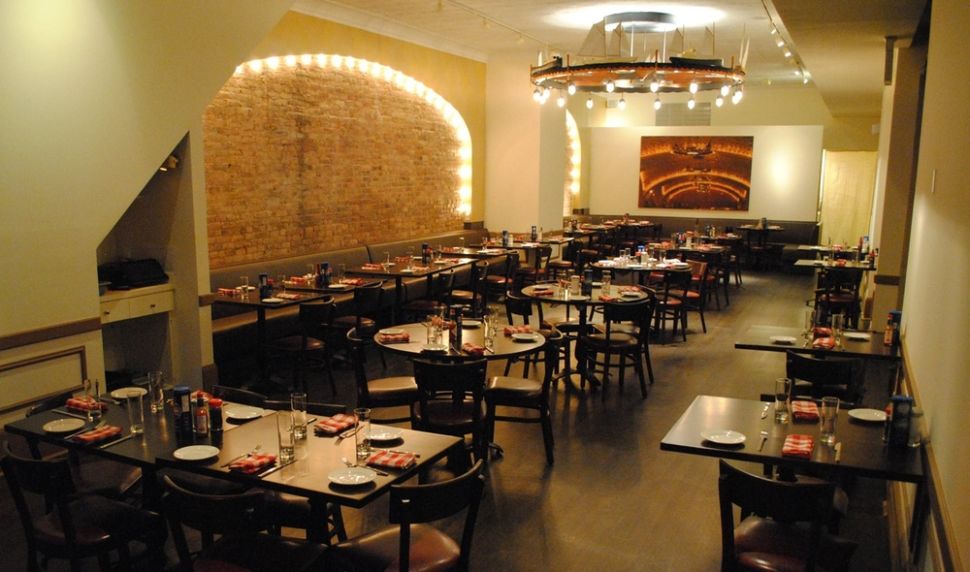 3. The Bar Room
The Bar Room, tucked uptown on 60th St between Park and Lexington, serves up quality cocktails and $2 every day from 4-6 PM. The earlier you arrive, the more likely you are the actually score some before they sell out.  
4. The Mermaid Inn
The Mermaid Inn's three locations in the Upper West Side, Greenwich Village, and The East Village are the brain child of restauranteur Danny Abrams, and have been known to pack to the gills on a summer Friday. The small spot also offers $1 oysters every Monday starting at 5 PM through the evening.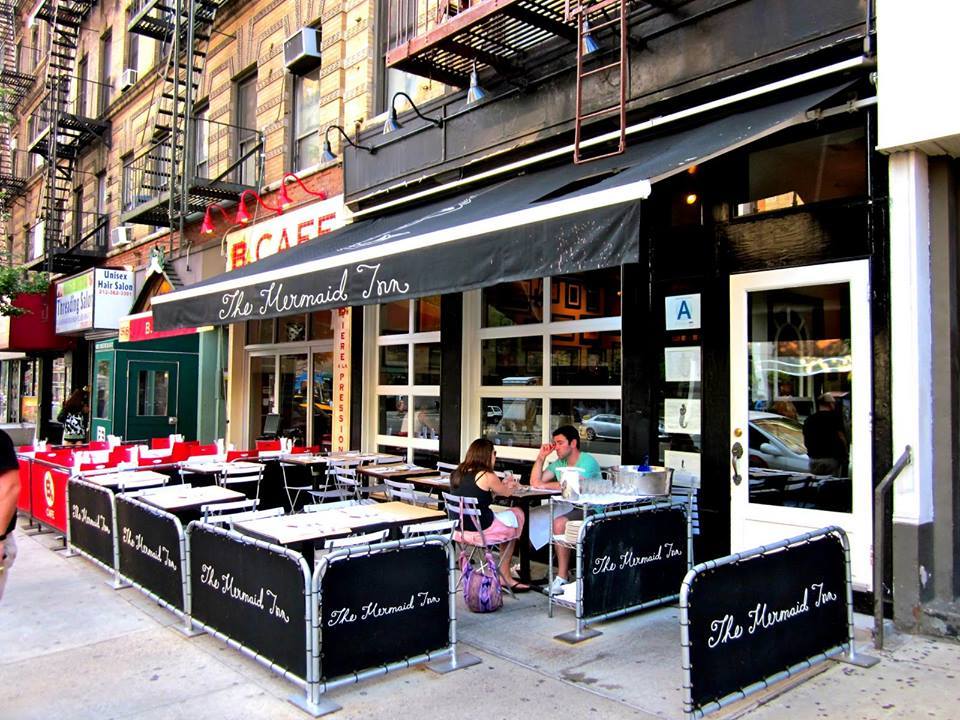 5. Lure Fish Bar
The subterranean Soho boîte, where Mets pitcher Matt Harvey once crafted a sushi roll for me, is a mecca for all things seafood-not just oysters!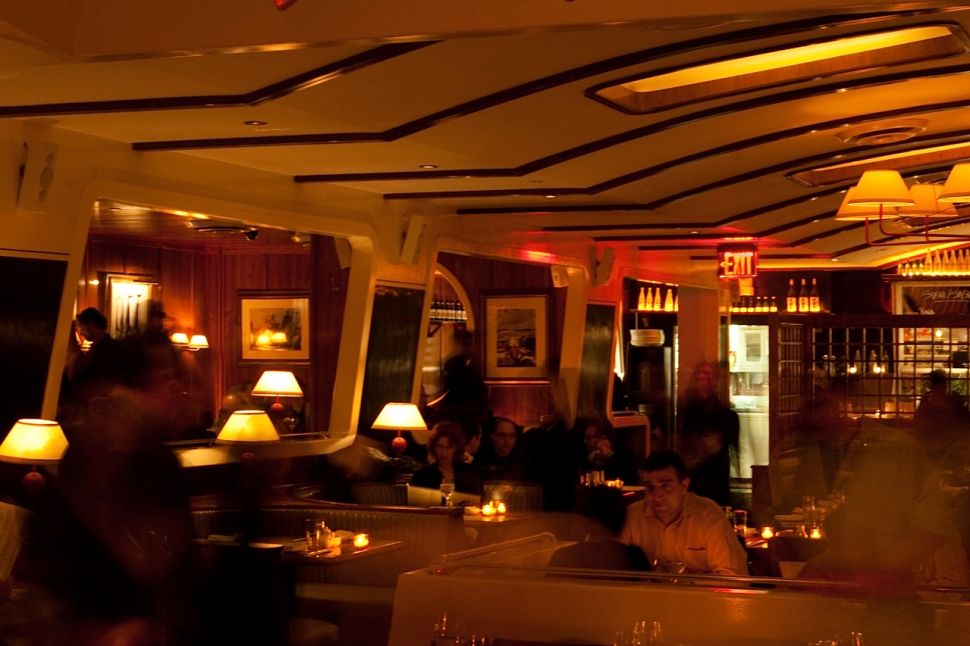 6. Blue Water Grill 
This mainstay located on Union Square first opened in 1996, and formerly operated as the Metropolitan Bank, which is still visible in the eatery's soaring ceilings and power lunches.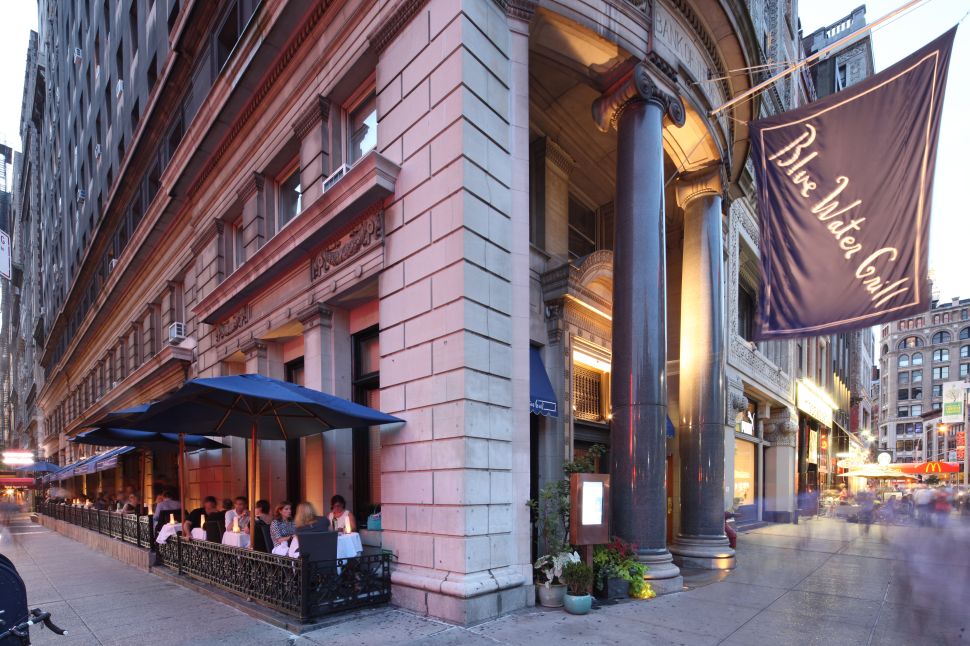 7. Hudson Malone
Hudson Malone proprietor Doug Quinn is the master cocktail maker, formerly of PJ Clarke's, who recently opened this new eatery with the eye for a no-frills dining experience.The bi-level space is slightly hidden on 53rd St, thanks to a sign that simply reads "Eva Dress Shop," but keep an eye out for dim gas lanterns outside. He refers to it as "a real New York joint." Mr. Malone also has a knack for remembering all of his customers. 
8. Maison Premiere
This Williamsburg cocktail den and oyster bar offers an oyster happy Monday-Friday from 4-7pm, as well as on Saturday and Sunday from 11am-1pm. Maison Premiere's selection of oysters changes daily, and a select 15 varieties are available for $1-$1.25.