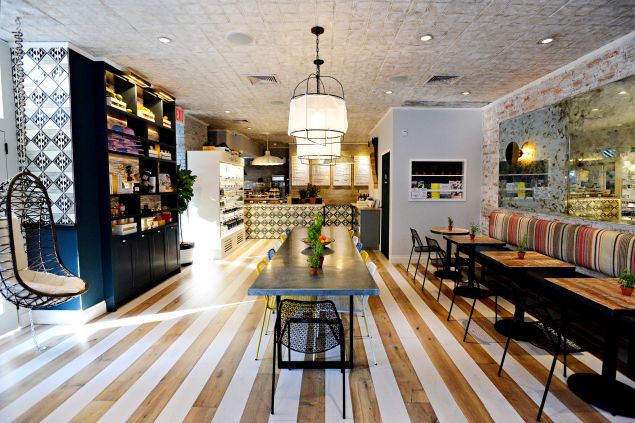 It's happened. New York Fashion Week has moved. The stylish set is no longer gathering on the famous steps of Lincoln Center (since the court ruled against the way the public park was being used). Instead, the shows will be held at multiple locations. (The catwalks are at Skylight at Moynihan Station, at 360 West 33rd Street in Midtown, and Skylight Clarkson Square, at 550 Washington Street in Soho.).
So, where will you grab a healthy bite? Here's the lay of the land on the local spots you need to know.
Where to eat:
In Soho:
Where: by CHLOE (185 Bleecker Street)
Ambience: Colorful and chic, with communal dining and counter service.
Best Dish: Quinoa taco salad with vegan spicy chorizo, black beans, sweet corn, avocado, tomato, tortilla strips, crèma and agave-lime vinaigrette. Leave room for the kale ice cream!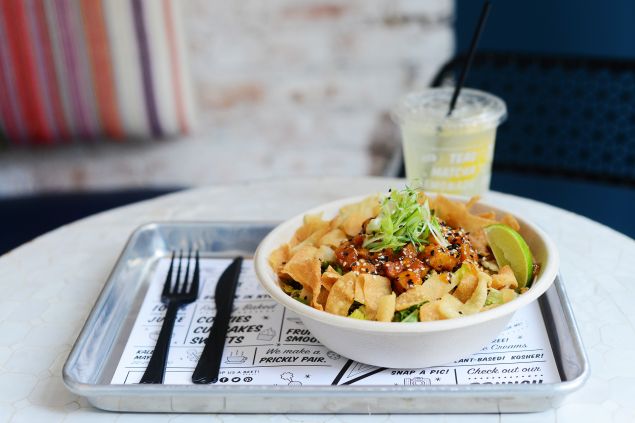 Where: Souen (210 6th Avenue at Prince Street)
Ambience: Anti-design spot serving organic and macrobiotic dishes.
Best Dish: Macro plate of steamed vegetables with brown rice, and dressing on the side.
Where: Boqueria Soho (171 Spring Street)
Ambience: Dimly lit with two bars offering the full menu.
Best Dish: Patatas bravas, and the kale salad with cumin roasted carrots, pomegranate, sunflower seeds, labneh yogurt and citrus dressing.
Westville (333 Hudson Street)
Ambience: Rustic, and uncomplicated with seats spilling outside.
Best Dish: Grilled salmon plate served with a choice of two market sides.
Hudson Clearwater (447 Hudson Street)
Ambience: An intimate spot where you'll cozy up with other diners if you're lucky enough to get a spot.
Best Dish: Pan-seared gnocchi with baby kale and ricotta.
In Midtown:
Obica Mozzarella Bar (928 Broadway between 21st and 22nd Street)
Ambience: Contemporary, with sleek gray and exposed brick throughout the restaurant. Neighboring businesses include Wilhelmina, and Rizzoli publishers, so the crowd is always chic.
Best Dish: Soncino salad with mâche, arugula, radicchio, avocado, toasted almonds and lemon dressing.

Where: Blossom Dujour (259 West 23rd Street between 7th and 8th Avenue, and 617 9th Avenue between 43rd and 44th Street)
Ambience: Some counter seats where you'll likely make friends.
Best Dish: The karmic kale wrap and vegan peanut butter cookie.
Where: Park Avenue Autumn (Park Avenue South at 26th Street)
Ambience: Picture a large space with natural elements like wood, and autumn-inspired décor.
Best Dish: Gluten-free mushroom ribbon "lasagne" with charred rapini and three cheeses.
Where: Triomphe, The Iroquois, a Triumph Hotel (49 West 44th Street)
Ambience: Think French and tranquil spot attracting power-lunch goers.
Best Dish: Summer vegetable purse: grilled garden zucchini, eggplant and quinoa in a smoked tomato sauce.
Where: Juni at Hotel Chandler, a Triumph Hotel (12 East 31st Street)
Ambience: You won't see Birkenstocks here. Men are encouraged to wear jackets, and guests are asked to refrain from using their phones at this tasting menu spot.
Best Dish: Hearts of palm with almond powder, bitter almond gel and also a crème quenelles flavored with almond essence.