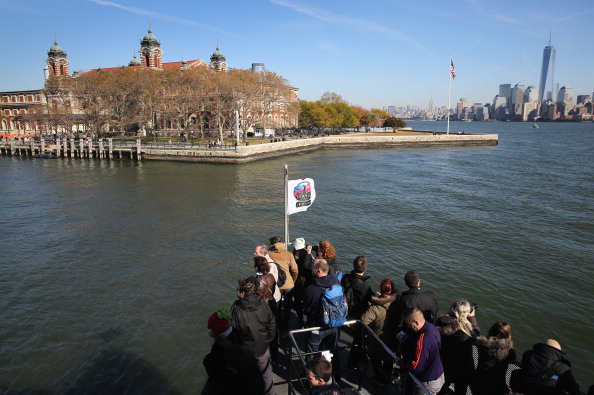 Ellis Island is on track to once again be one of New York's premier historical destinations, following extensive repairs to damage from Hurricane Sandy. While the island's Immigration Museum reopened to the public on October 28, 2013, half of its collections have remained in a storage facility in Maryland.
Now, the nearly one million artifacts and documents that have been packed away until the museum's mechanical and electrical infrastructure could be overhauled will return to view, according to the National Park Service.
"With our museum environment stabilized and rebuilt for greater resiliency to future storm events, it's now time to return the artifacts to the cases and exhibit galleries illustrating the Ellis Island immigration story," John Piltzecker, Superintendent of the Statue of Liberty National Monument and Ellis Island, said in a statement.
Most of Ellis Island was submerged by Sandy's flood waters on October 29, 2012, which damaged electrical, water, and HVAC systems, and destroyed boat docks and island pathways.
A storm recovery package of $53 million (which includes funds for the Statue of Liberty) helped aid repairs to the island's $39.4 million infrastructure project, which features updated humidity controls within the museum.
Reinstallation of the 2,000 of the objects to their original exhibits—including passports, steamship tickets, clothing items, and even a steering wheel from the island's ferry—is set to begin September 16, following inspection and inventory. All of the collections are expected to be restored by early October.
Other highlights from the returning collections are an immigration inspector's uniform cap, the last remaining Registry Room Inspector's desk, and a wheelchair once used in the island's hospitals.