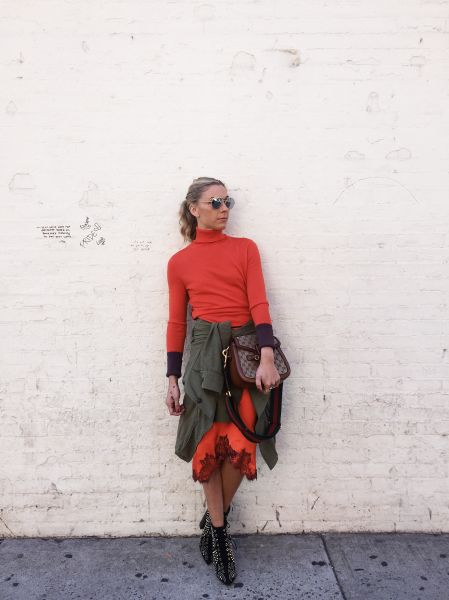 Included in the crush of Fashion Week attendees, a pretty hefty percentage of the best dressed guys and gals that are perched front row tend to work for today's top boutiques. Functioning similarly to a fashion editor, they must have their finger on the pulse of what the hottest items will be each season and which trends are viable, beyond just looking pretty; they have to choose the items that sell.
Needless to say, these individuals play a big role in dictating which items make it onto the retail floor, thus interpreting designer's collections and shaping shopper's wardrobes at once. While her title is technically fashion director, Gia Ghezzi is instrumental in choosing the items that Intermix chooses to sell season after season. So not only does she have a keen eye to choose the threads that will be best sellers on the shop floor, but she has impeccable personal style to boot.
So when Ms. Ghezzi offered up a one day diary of her chosen New York Fashion Week garb, we jumped at the opportunity. Take a peek at what she wore for a packed day of shows. And yes, there was one midday outfit change.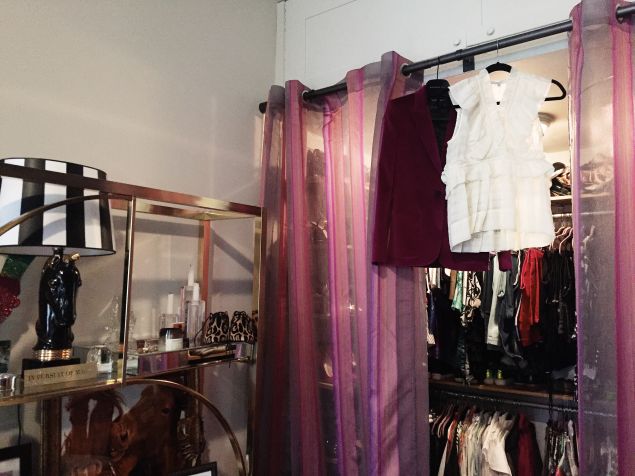 "I always pick out my outfits for Fashion Week in advance and have been saving this top and blazer combo for the occasion. This IRO top is soft and feminine and the blazer is a great accent piece. It's so sophisticated and classic!"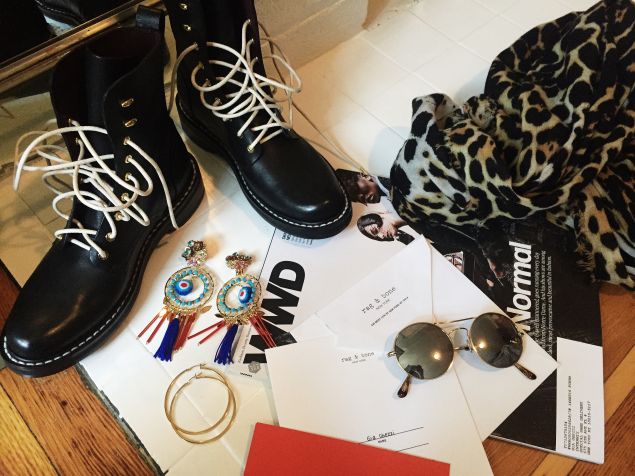 "Today I'm going to three shows: Jeremy Scott, Phillip Lim and Rag & Bone. I know I'm going to be running around the city, so I'm starting off in these Rag & Bone combat boots; they're beyond comfortable!"
"It's a little chilly out this morning, so I decided to go with this Joseph cashmere knot skirt instead of the top & blazer. I paired it with a lightweight knit turtleneck, grabbed my Illesteva shades, and off I go!"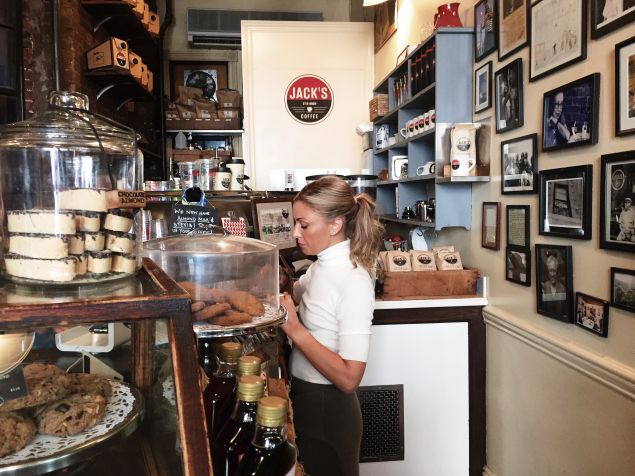 "Made a necessary pit stop at Jack's to pick up a chai latte! This is the first of many caffeinated drinks that will help get me through the day."
"I decided to take a few minutes to enjoy my latte and collect my thoughts before the chaos begins."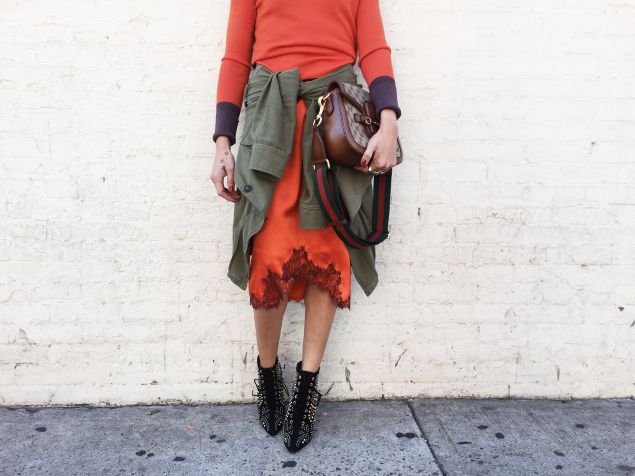 "After the Jeremy Scott and Phillip Lim show, I made a quick outfit change into this Rag & Bone turtleneck and skirt. I love that I can show my support for the brand while wearing two of my favorite items in my closet! Obsessed with this look: the lace detail on the skirt is super bohemian and glam."
"On the way to the Rag & Bone show–Brooklyn, here I come!"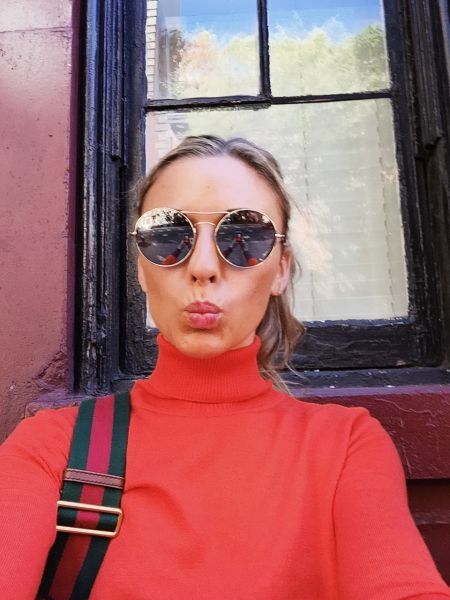 "Quick end-of-day selfie. Happy Fashion Week!"