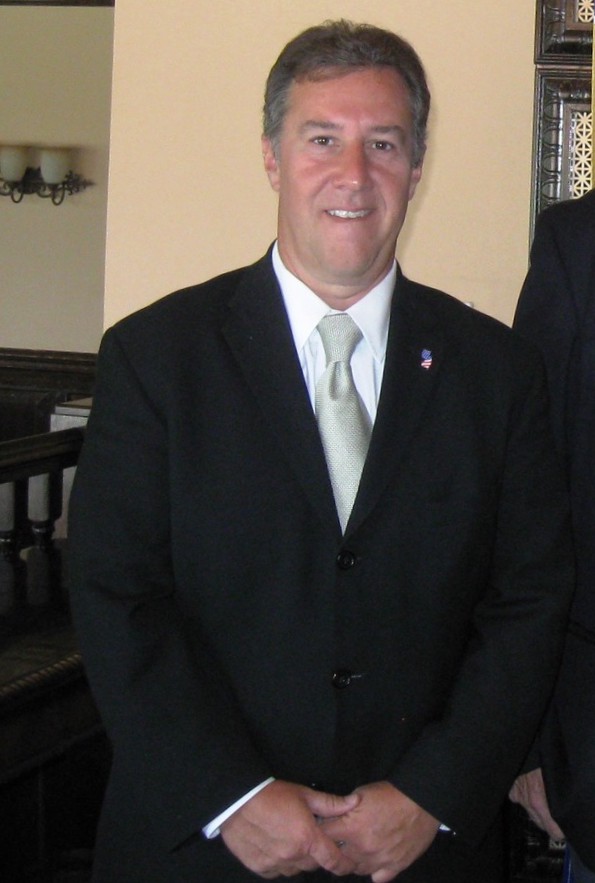 Martin Herrmann hopes to become the first new mayor in Monroe in over 28 years. Current mayor Democrat Richard Pucci retires in December, creating a power vacuum in the booming Middlesex County town. As opposition, Republican Herrmann will face Pucci protégé Gerald Tamburro, the current city council president, and independent candidate Ken Chiarella.
According to Herrman, Pucci's retirement has created an opportunity for change in the town.
"These are people who want open and honest government," Herrmann said. "They want change now that Pucci is retiring."
And Herrmann believes that he is the right candidate to bring about that change in a town that is divided between residents of private adult communities and families on the outside.
"I have always been a representative of the families," said Herrmann who currently has two kids in the Monroe school system. "I think now, we are at a 50/50 split in terms of the adult community as far as population as well as the families. I am getting in to the adult communities. They want to hear my message."
If elected, Herrmann's platform as mayor would be an ambitious one. He wants to put a hold on the residential development he feel has put a strain on the school system and services, create light commercial zones to keep residents from leaving the town for recreation, create a liaison between the school board and town so that "decisions are made at the community level not at the administrative level" and encourage community involvement through town hall events where residents could directly interact with elected officials and voice their ideas. He also hopes to bring services in house.
By profession Herrmann is a financial adviser, something he feels could help him manage the town's budget and finances.
"I think I can be a great representative for the people," Herrmann said. "I kind of look at it, sometimes, as a financial adviser. Being a great mayor is like a CEO and the residents and the taxpayers are like the shareholders who make the ultimate decisions."
While Herrmann is a Republican, he stressed that his party "doesn't dictate his decisions."
"My ethics and my personal values allow me to do what I believe is right for the township and the people," Herrmann said. "It is not about party."
According to Herrmann, reception from the community has been good even from people he "wouldn't expect." Additionally, Herrmann stressed that his campaign has been a transparent one that he has not allowed to be marred by taking donations from special interests groups. According to Herrmann, all donations have come from potential voters.
"Our campaign is funded entirely by our residents," Herrmann said. "We don't take money from PACs or developers."
The election is on November 3.