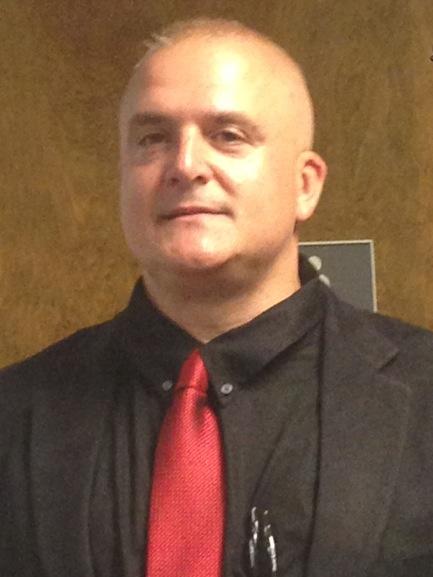 In Monroe, independent candidate for mayor Ken Chiarella is hoping to "buck the two-party" system and make reforms in the town where his family has lived for over 100 years.
Chiarella, 47, was a two-term member of the Monroe Board of Education (he finished his second term in January 2015), when he realized that there was very little he could do to fix the issues he saw in his town "without running and doing more." Thus came his decision to pursue the mayoral seat Richard Pucci will be vacating at the end of this year.
According to Chiarella, Monroe's current elected officials place too much emphasis on the township's fast-growing development and not enough on the taxpayers. He believes that, because Democrats have accepted contributions from PACs and developers and Republicans from PACs, they are not objectively making decisions for township residents.
"Why are these people in the parties willing to spend tens of thousands of dollars for a $15,000 mayor's seat, a part-time job, and for a $6,000 a year part-time council job?" Chiarella said. "They are obviously doing this for other reasons. I am not going to say what I think those motives are, I think people can make those connections themselves, but the bottom line is when you look at ELEC filings, when you look at donations from the PACs, you realize they are doing it for something other than the local taxpayers."
Now, Chiarella and independent candidates for council at-large Chirag Bhagat and Stanley Edelman are running to "take the money out of politics at the local level."
To live up to that goal, the group is accepting no financial contributions from PACs, developers and professional services that are affiliated with the township. Additionally, they plan to cap spending on the campaign at $5,000. Any money raised after the cap will be donated to charity.
"I have been offered money from developers but we turn them down," Chiarella said. "They look at us like we are insane, but we have to do what we think is right. We have to take all of the money and the profit and the perks out of the political process. If we lose, well, at least we have our integrity."
For Chiarella, running as an independent means that he would have more flexibility to put his ideas into practice, if elected.
"I think that people are sick of the party system and ready for the independent voice," he said. "I think it is important to use good ideas wherever they come from. If there is a republican idea or a democratic idea that we think can work and is free of entanglements, we are able to use those ideas."
And Chiarella certainly isn't lacking on ideas for Monroe's future.
He wants to strengthen Monroe's relationship with the Board of Education (a plan that includes BOE members acting as liaisons to the planning and zoning boards), create a vibrant chamber of commerce with benefits for shopping local, restructure the town's master plan and bring professional services like attorneys in house to save money. Additionally, Chiarella envisions a future where Monroe's large senior citizen population and the growing number of families come together as a whole community. To do so, he wants to create a Community Affairs Commission.
According to Chiarella, his seven years on the BOE and time on the planning board have prepared him for a run as mayor.
"I have a vested interesting in making sure that the town grows right," Chiarella said. "We have done all this development but we don't have a main street. We have developed so quickly that our infrastructure can't handle it. We need a change."
Chiarella is opposing Democrat Gerald Tamburro and Republican Martin Herrmann for the mayor's seat.