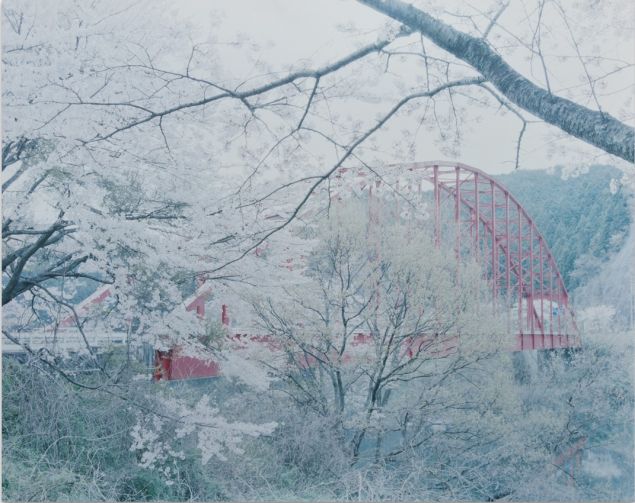 Los Angeles' Kohn Gallery has picked up Israeli-born, London-based artist Ori Gersht.
Mr. Gersht has become well-known over the past decade for his historically influenced photography and video works that reference the style of Old Master paintings while exploring contemporary issues of violence and trauma. Often his works reflect world events such as World War II or the conflicts in the Middle East.
Among his most recognizable works are a series of exploding floral arrangements, including his 2006 video work Big Bang, which nods to an 18th century floral still life painting by Jan van Huysum. Mr. Gersht has meticulously arranged flowers to match the composition of the painting, only to explode them in a flash.
"His work is both provocative and gorgeous, which are uncommon qualities when found together, and part of the reason Ori Gersht is one of the most important contemporary artists working today," said gallery owner Michael Kohn in a statement.
Mr. Gersht's work has been shown in solo exhibitions at the Museum of Fine Arts, Boston, the Tate Britain, the Hirshhorn Museum and Sculpture Garden and the Jewish Museum.
His first show at Kohn Gallery will be in the summer of 2016.
The announcement follows other recent additions to the Kohn Gallery roster, including the estate of significant West Coast artist John Altoon and New York painter Eddie Martinez.
Approaching its 30th year of business, Michael Kohn moved his longtime West Hollywood operation to Hollywood last year, opening a brand new 12,000-square-foot space with 22-foot ceilings and three separate galleries, at 1227 Highland Avenue.
Mr. Kohn represents some of the biggest names in the business, including Larry Bell, Will Cotton, Walton Ford, Ryan McGiness, Mark Ryden, and Fred Tomaselli, as well as the estates of historically significant West Coast figures and Ferus Gallery affiliates Wallace Berman, and Charles Brittin, and filmmaker and sculptor Bruce Conner.
Below, Mr. Gersht's Big Bang.