"I've probably worn him 150 times," Paris Hilton estimated last night at The Paris Theatre, adjacent from The Plaza Hotel on the Upper East Side. The bombshell blonde was just one of the several celebrity folk out in support of Jeremy Scott. The designer opted to take a slice out of the New York Fashion Week pie to premiere his bio pic, Jeremy Scott: The People's Designer.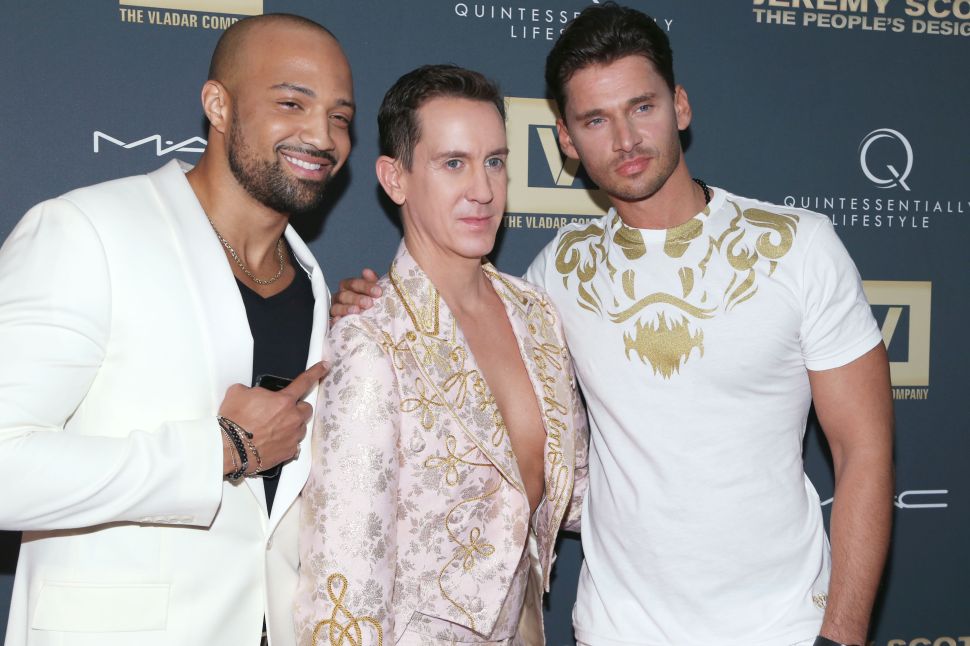 "It was very difficult. He lives a crazy life," director and producer Vlad Yudin said before the film debuted as model Hailey Clauson snuck past. "My favorite moment was the first Moschino show in Milan. There were so many people waiting to see what he would do for the brand, because it was such a big responsibility. He was always very calm, but that was the moment where he was the most anxious."
Mr. Scott arrived to the premiere shirtless, wearing a brocade tuxedo on the arm of model Stella Maxwell, who eventually stole a moment away from her date for a cigarette in the middle of her red carpet interviews. He was also joined by his "inner nucleus" of friends, as he referenced in the film. Most notably of which included Pablo Olea, who has served as the designer's director for communications for nearly two decades. "I'm the guy behind the scenes, typing emails and stuff," Mr. Olea said modestly. "You don't notice it after a while."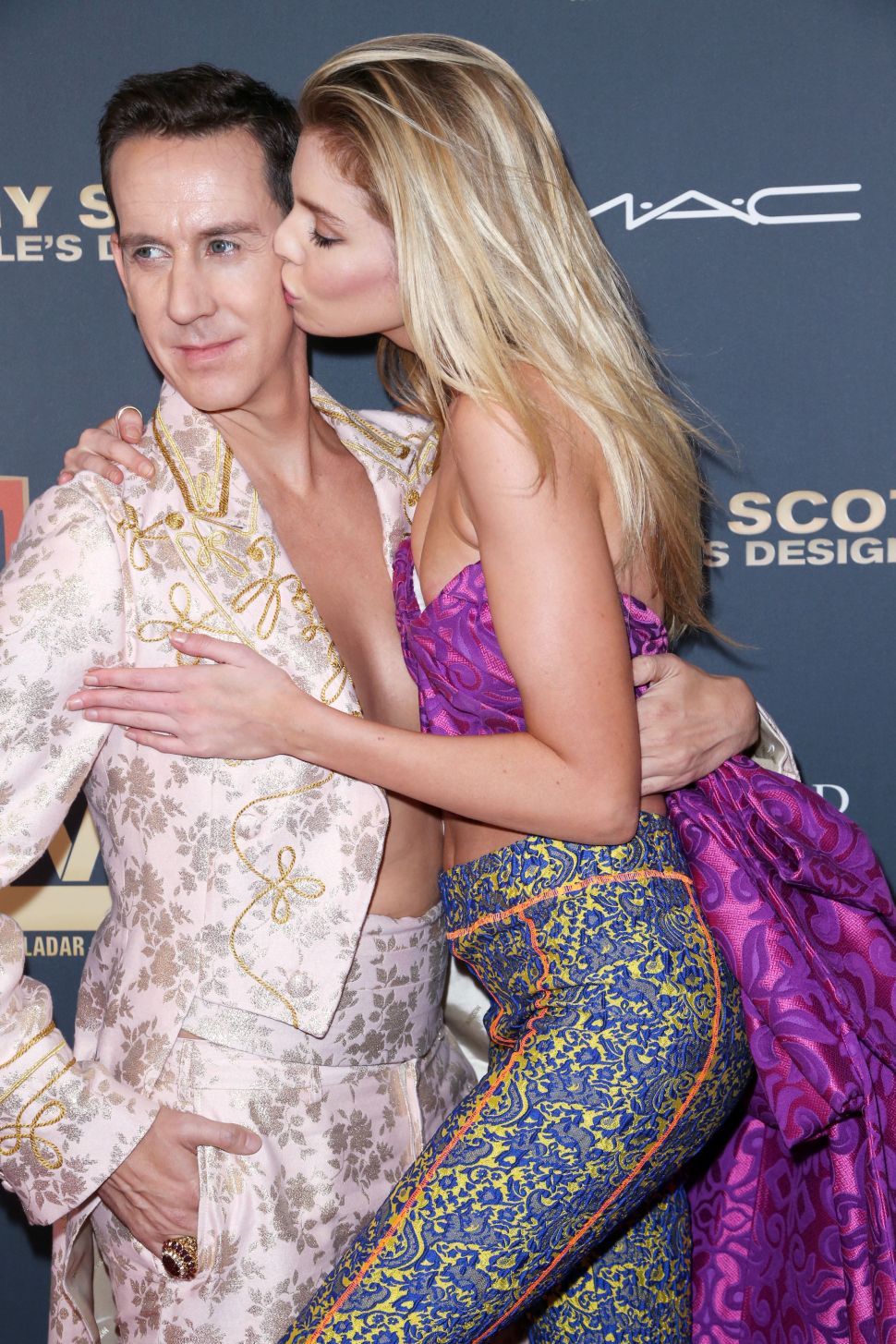 On the forefront of Mr. Scott's film were his celebrity friends. Miley Cyrus, Katy Perry, and Kanye West all loaned their thoughts to the film. "The more left of center it is, the more 'Jeremy' it is," Victoria Justice said alongside her longtime stylist Madison Guest. "You can never go wrong with Jeremy," Ms. Guest added. "It always makes a huge statement." The designer later celebrated the film's release with an after-hours blow out at Provocateur.