He might be "Livin' on a Prayer," but he's living in a new $12.88 million condo.
Jon Bon Jovi has snapped up a ten-room spread in the Witkoff Group's 150 Charles Street, city records show. It took Steve Witkoff just twelve weeks to sell out the 91-unit condominium building after sales launched in 2013 but, as The Real Deal recently reported, a number of units have hit the market again because the developer offered buyers the rare option of flipping their contracts, provided they get a ten percent cut of the profits.
Now we know why Mr. Bon Jovi was so eager to find a buyer for his Soho penthouse earlier this year—he originally placed the 158 Mercer pad on the market asking $42 million two years ago, before accepting a $37.5 million offer (not bad) for the 7,400-square-foot duplex this spring.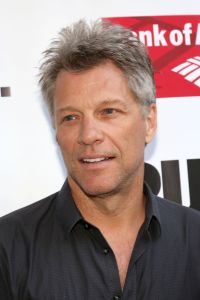 We know less about his new four-bedroom, 4.5-bath condo, which features interiors done by Alan Kanzenberg Design, and was listed through Douglas Elliman (DOUG). Mr. Bon Jovi did get a sliver of a discount from the original asking price of $12.95 million.
The West Village home also has 15,000 square feet of amenities, including a 75-foot lap pool and a 3,000 square foot fitness center, as well as over 40,000 square feet of landscaped private green space.
We're not sure about how the rock star is planning to decorate the new abode, but if his lavish Mercer Street penthouse is any indication, it will be as over the top as, well… a Bon Jovi song.