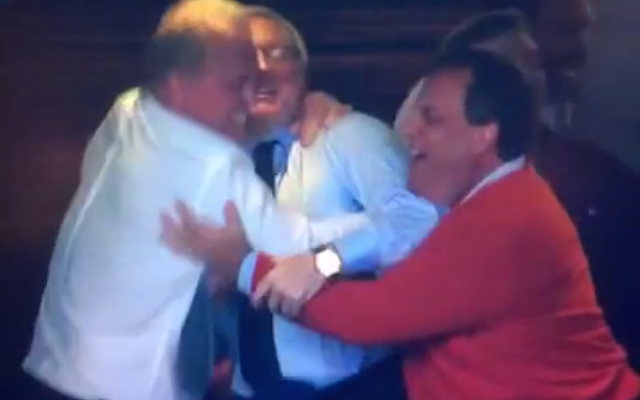 Dallas Cowboys owner Jerry Jones will host a fundraiser for Gov. Chris Christie on Wednesday night at his mansion.
The Dallas Morning News has the story here.
A candidate for president, die-hard Cowboys fan Christie became a national laughing stock in Jones' box during last year's playoffs when he unsuccessfully attempted to high ten the distracted NFL franchise owner. Jones had paid for Christie's ticket and transportation to the game. For more on that score, go here.