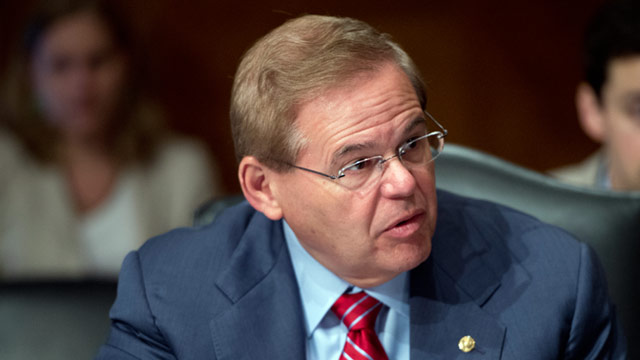 A federal judge today dismissed four bribery counts against U.S. Sen. Bob Menendez (D-NJ) and his friend Florida Doctor Salomon Melgen (two counts apiece), but 18 counts remain in the high profile corruption case.
For more on the story, go here.
Abbe D. Lowell, Menendez's defense attorney, issued a statement in response to the judge's ruling.
"The Senator has been clear from the very beginning that he has always acted in accordance with the law and that, once all of the facts are presented in court, he is confident that he will be exonerated," Lowell said. "We appreciate that the Court dismissed several counts in the indictment that we challenged, and there are still additional challenges pending in which decisions could impact the viability of other charges in the case.
"Many of the motions raise important and novel legal questions that often require review by trial and appellate courts.  The government, we, and even the court in this case acknowledged that additional review would occur here no matter how the motions were decided," the attorney added. "As we did when issues came up in the grand jury phase of this case, we intend to seek that additional review from the court of appeals on several of the decisions that were announced today."