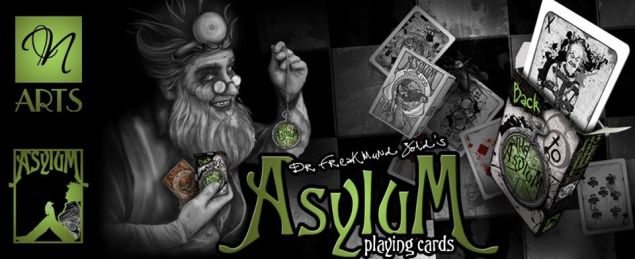 In recent years, crowdfunding has become an increasingly popular (and successful) way of financing a new business. Backers provide their funds to companies with the expectation of receiving their end of the deal: a win-win situation, until the company's promised "amazing rewards" for the backers never show up. What flourished as a community-driven method of supporting honest businesses has, like many aspects of the online world, hit a fraudulent roadblock.
The project "Asylum Playing Cards Kickstarter campaign" was launched in 2012 by Ed Polchlopek (alias Ed Nash), founder of Nashville, Tenn.-based Altius Management. The initial fundraising goal for this "retro-horror themed" card deck "from the dark and twisted mind of a Serbian artist" was $15,000, according to the business' Kickstarter advertisement. The campaign greatly exceeded its goal, raising more than $35,000. Everything was looking up, until the backers still didn't receive their cards by the promised December 2012 delivery date. The campaign is now the center of a new legislative precedent.
In July, Washington State Attorney General Bob Ferguson ordered Mr. Polchlopek to pay for the empty deal with consumers, resulting in restitution payments of $668 to each of the 31 Washington backers, $31,000 in civil penalties for violating the state's Consumer Protection Act and $23,183 in the case's costs.
"Washington State will not tolerate crowdfunding theft," Mr. Ferguson said in a public statement. "If you accept money from consumers, and don't follow through on your obligations, my office will hold you accountable."
Mr. Ferguson's verdict is the conclusion of the first case against a crowdfunding site under the Consumer Protection Act. Although the 31 backers of Asylum Playing Cards will not be receiving their orders any time soon, their bad Kickstarter experiences have made history. Hopefully this will dissuade future scammers from fooling consumers with a similar card trick.