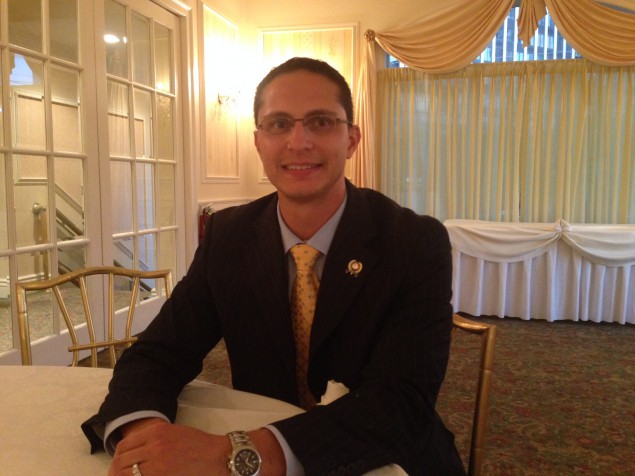 CLIFFSIDE PARK – At a fundraiser for Assemblyman Joe Lagana's (D-38) campaign, he told PolitickerNJ that he feels his accomplishments—and those of fellow Democratic Assemblyman Tim Eustace—surpass those of Republican challengers Anthony Cappola and Mark DiPisa.
The statements from Lagana come as a response to comments Cappola made at a Hasbrouck Heights event last week claiming that he and his running mate have records that surpass those of the incumbents.
"I think people are going to have to make a decision as to who has better answers; who has produced and who hasn't produced," Lagana said. "I am a firm believer that you look at someone's record and see what someone has done as an indicator of who that person is, especially for a political candidate."
He continued, "Tim and I can point to businesses that are in the district already. We can point to places where we created jobs. We will rest on what we have done. Tim has been on the legislature for two terms and me for one term, but I think if you look at our accomplishments they stacks up against people who have served for 10 to 20 years. I will go on my resume. I think it is a good one."
The event was held at Villa Amalfi and attended by Bergen County Democratic Chairman Lou Stellato, Freeholder Tracy Zur, Freeholder Steve Tanelli, Saddle Brook Mayor Bob White, Paramus Councilman Pat Verile and former Lodi Mayor Marc Schrieks. Also there were several lobbyists and members of the Fraternal Order of Police union and others who Lagana called his "friends in labor."
"This is really my big event for the election," Lagana said.