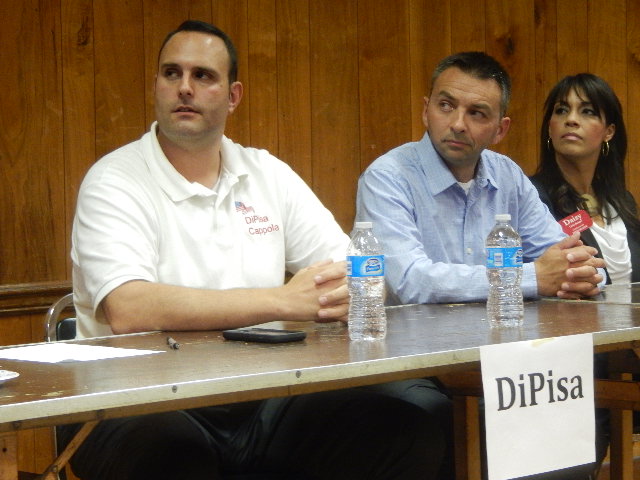 Assemblymen Joe Lagana and Tim Eustace have called on Republican challengers Anthony Cappola and Mark DiPisa to "denounce and renounce" a poll that they claim was an "unethical and manipulative campaign trick," according to a statement.
The assemblymen claim that their challengers are connected to a "push poll" that asked questions tying them to claims that they support Planned Parenthood "harvesting unborn babies and selling their body parts."
The assemblymen also allege that "racially charged" language was used regarding schools in an effort to "smear Lagana's employer."
A statement from the Republican campaign fires back at the assemblymen and states that Republicans did not "authorize or pay for any polling."
"Eustace and Lagana continue to run a deceitfully dirty campaign propelled by mudslinging and personal attacks," the statement said. "They are hypocrites that asked questions personally attacking Mark DiPisa and Anthony Cappola in a poll conducted months ago. What else should we expect from politicians who promised tax relief then voted for virtually every tax increase that came across their desk in Trenton?"
The statement continues: "Its pretty sad when failed politicians like Eustace and Lagana spend more time talking about their opponents than they do about making New Jersey a more affordable place to live, work and raise a family. Eustace and Lagana can't run a campaign about their own record because they've been useless in Trenton."
ELEC does not report that any money has been spent by Cappola and DiPisa's campaign on polling so far.