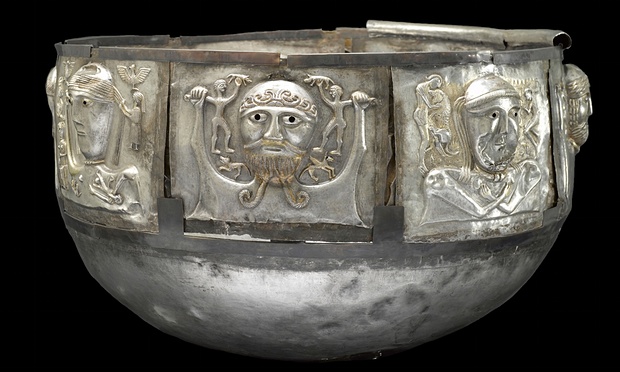 With great security and low taxes Luxembourg's $60 million "Le Freeport" art storage center was really expected to do well in this overheated international art market–after all, plenty of buyers are just investing in art and don't need ready access to their investments. Alas, Le Freeport's major backer, Yves Bouvier, the troubled art dealer who is alleged to have screwed over oligarch billionaire Dmitry Rybolovlev (who you probably don't want to mess with), has derailed all of that with his high profile legal woes.
A Missouri republican has apologized for writing on top of the work of noted American painter Thomas Hart Benton at the Missouri statehouse.
Britain's "leading punk antiquarian" Julian Cope on the new "Celts: Art and Identity" show at the British Museum.
Years on, Staten Island has a museum.
Ending bizarre saga, the Getty gave medieval parchments to the Armenian church, which then gave them back. The Getty has pledged to make them available to the public in perpetuity.
Musée d'Orsay exhibit looks at the lives and social role of Parisian prostitutes from 1850 to 1910 as they were depicted by artists like Picasso and Toulouse Lautrec.
Dutch government seeks to buy two Rembrandts from French businessman for about €160–a record acquisition price for a public museum.
In political art news, Gazelle mural in Harlem is meant to raise awareness about jailed Iranian journalist Maziar Bahari while the Syrian-American artist, whose work Paradise Built on the Bones of the Slaughtered was thrown out of ArtPrize, is still looking for another venue to show the work.
Last but certainly not least, Sarah Levy painted a portrait of Donald Trump with her menstrual blood.