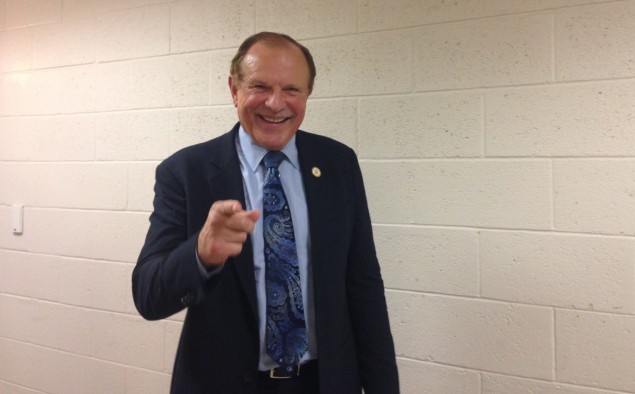 State Senator Ray Lesniak is calling Republicans to denounce Trump over comments made at a Thursday town hall event that Obama was a Muslim and questioning his American citizenship.
"It's time for a Republicans, including Governor [Thomas] Kean, to denounce Trump for what he is, a racist," Lesniak said."Silent is not acceptable."
At a Thursday event in Rochester, New Hampshire, a Trump supporter stated: "We have a problem in this country. It's called Muslims. You know our current president is one. You know he's not even an American."
Trump responded: "We're going to be looking at a lot of different things. You know, a lot of people are saying that and a lot of people are saying that bad things are happening. We're going to be looking at that and many other things."
According to Lesniak, Trump's answer was unacceptable.
"Let me put words in Trump's mouth: I have no reason to doubt President Obama is a Christian who was born in the United States. And neither does anyone else. End of discussion. Next question," Lesniak said.
Lesniak likens the current Trump situation to the June 2011 incident where CWA leader Chris Shelton called Governor Christie a "nazi" at a pension rally. Lesniak and other elected officials quickly denounced the comments.
Earlier today Governor Christie appeared on NBC's the TODAY show where he claimed he "wouldn't have permitted such comments."
"I would correct him. I'd say that the president's a Christian and he was born in this country. Those two things are self-evident," Christie said.