Former U.S. Senator Joe Lieberman (D-CT) will be Teaneck this evening in support of fledgling CD5 Democratic candidate Josh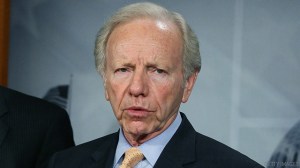 Gottheimer.
Lieberman will appear with Gottheimer at a fundraising event at the home of Robert and Sarah Goodman.
Gottheimer seeks funds in support of his 2016 campaign to oust U.S. Rep. Scott Garrett (R-5). According to the invitation, this evening's event suggests contributions of $1,000, $500, and $250.