As Madonna's Rebel Heart Tour kicks off tonight at the Bell Centre in Montreal, Canada, fans will get to see not only the star's highly anticipated musical performance but also what Gucci's creative director, Alessandro Michele, has designed specially for the icon and her backup dancers. The show will be the official reveal of the ensembles Mr. Michele created for the tour.
"It has been a marvellous experience and a great gift collaborating with Madonna. Now that I have had the chance to see her working, I truly understand why she is so grand! I believe she is a true artist and I am crazy about her," Mr. Michele said in a September 9 press release.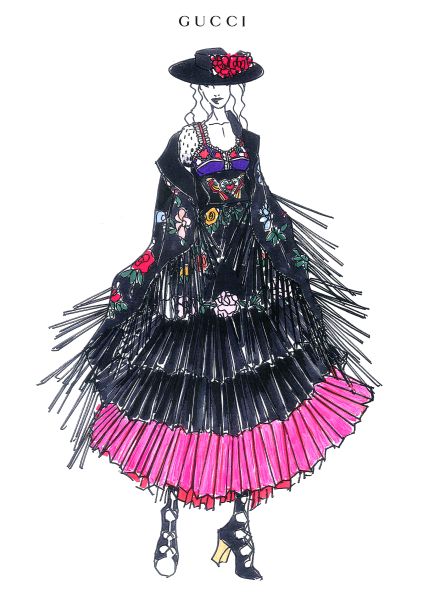 The outfit Madonna will be wearing onstage complements her over the top style, the detailed accessories making a loud statement. It features a lurex-lace-and-jacquard bodysuit with an embroidered belt, short sleeves made of lace, a black crêpe de Chine skirt that has silk fringes and embroidered patches, lace gloves, a hat with silk flowers on it, and high-heeled knee-high lace-up leather boots.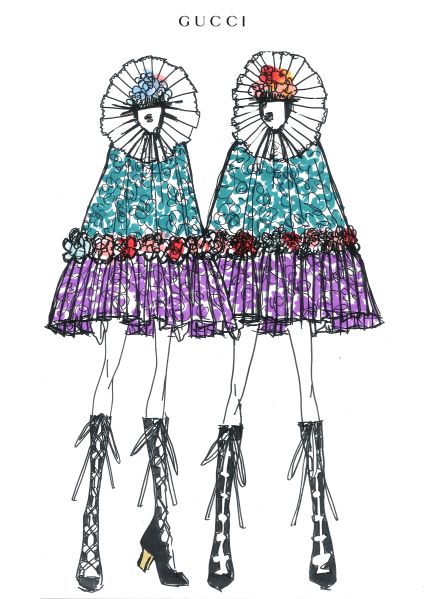 The performer's dancers will wear outfits of a similar vain: patchwork bodysuits with embroidered belts and ruffles, colorful floral head adornments, shrugs that have ruffles on the sleeves and silk flowers, brocade jackets with silk flowers, and lace capes with silk flowers.
"Nothing Glamorous about this bathroom but these Gucci Boots are Eeeeevrythang!" Madonna posted on Instagram.
The Rebel Heart Tour, which is produced by Live Nation Global Touring, includes stops in 20 North American cities and 16 cities in the UK and Europe by the end of 2015, and the tour is scheduled to continue in the US, Australia, New Zealand and Asia in 2016.