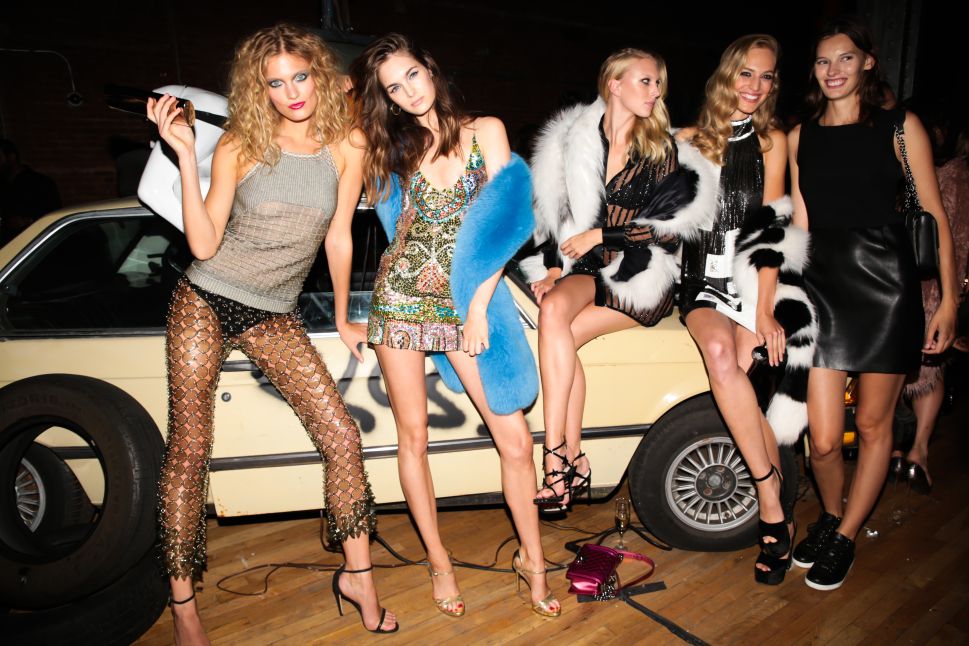 If the nearly-naked models, draped in fur and writhing in cages to a sound track of vicious dog barking weren't jarring enough, the hordes of drag queens and unexpected nudity would do the trick at last night's celebration for Chris von Wagenheim's newest photo-filled coffee table tome, Gloss.
The masses filled the cavernous space formerly known as legendary club kid hotspot Tunnel on the West Side Highway. The "strict dress to kill code," which spanned nearly one hundred words on the invitation, called for item such as "Patti Hearst Symbioses Liberation Army Gear," "platinum records as head gear," and "riding in on a white horse." Luckily, all guests delivered, and a white horse statue stood towering behind the back bar. Marc Jacobs presided over the revelry from a side banquette with former flame Lorenzo Martone, who arrived wearing a full fur ensemble.
As the evening crept on, the party goers crossed the river to Green Point, Brooklyn, where Refinery29 attempted to follow their CFDA Awards after-party with a blowout in a soon-to-be-demolished warehouse to mark the website's tenth anniversary.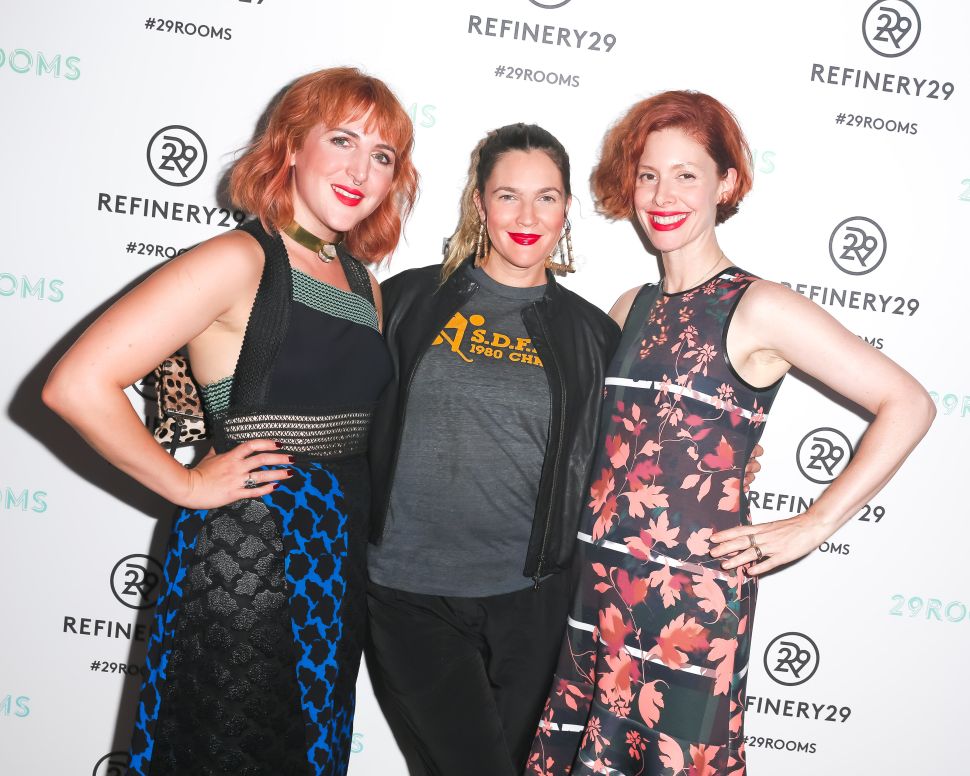 The viral site outfitted 29 rooms with surreal sensory experiences, and enlisted favorites like Drew Barrymore and Solange Knowles to make their way through the maze. The rooms ranged from peep hole product placements from Nordstrom to a feather-filled silent disco room. All the while, a litany of bass-heavy DJ's spun tunes in the open garage space downstairs until 2 AM. "I'll see you tomorrow," one guest remarked to Refinery29 founder Christine Barberich. "No," she retorted. "I'll see you on the dance floor."