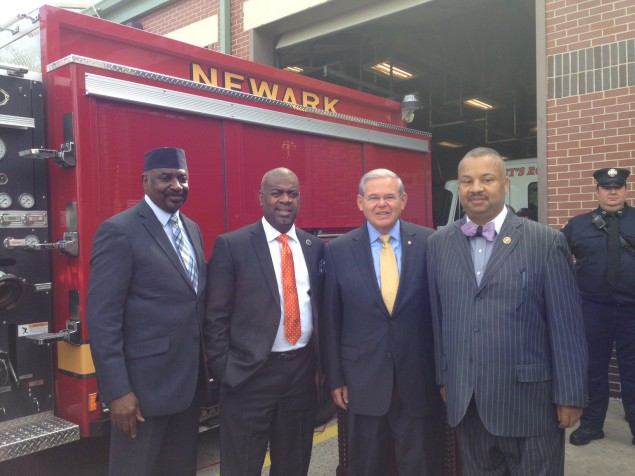 A new federal grant to the Newark fire department will provide $7.4 million for the city to hire 38 new fire fighters.
The federal Staffing for Adequate Fire and Emergency Response (SAFER) grant was ensured for the city due to the efforts of U.S. Senator Robert Menendez, U.S. Senator Cory Booker, Newark Mayor Ras Baraka and Congressman Donald Payne (D-10). Though Congressman Albio Sires (D-11) was not in attendance in front of the firehouse on Clinton Avenue today, he also is a part of the coalition that is pushing for such grants all across the state.
"This critical federal funding is our way of saying thank you to our heroes for keeping us safe, and it will help ensure the Newark Fire Department is adequately staffed and our firefighters ready to answer the bell when emergencies strike," Menendez said.
Similar grants have been established in other New Jersey municipalities including Jersey City, Paterson and Atlantic City. The Atlantic City grant—announced by Booker and Menendez last month—will prevent the layoffs of 85 firefighters in the ailing city.