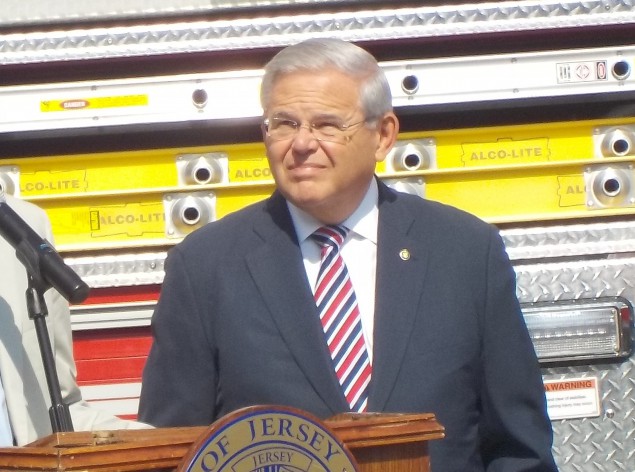 Last week, U.S. Senator Cory Booker announced that he would be supporting the Iran Nuclear Deal after a long deliberation. This decision goes against the vote of his fellow Democratic U.S. Senator Bob Menendez who opposes the deal and has been vocal with his opinion.
Despite those differences, Menendez today said that he "respects" Senator Booker's decision.
"Everyone has to decide for themselves the course that they will be following for the Iran decision," Menendez told PolitickerNJ. "I respect Senator Booker's choice."
Congressman Donald Payne (D-10) also commented on Booker's Iran decision. Like Booker, Payne has come out in support of the deal.
"I am glad the senator has seen the importance of supporting this issue," Payne told PolitickerNJ.
President Barack Obama has secured enough votes in the Senate to ensure that any opposition to the deal can be vetoed. The Obama administration is touting the deal as a means to ensure a peaceful future with Iran. Critics believe that the deal lacks provisions to ensure Iran does not develop a nuclear program and become a threat to the U.S. and Israel.
In Booker's statement in favor of the deal, he stated that despite the deal's "significant shortcomings, we have reached a point of no return."