There was a stationary bike just inside the doors of Ralph Lauren's Fifth Avenue store. On top of it, an athletically inclined gent vigorously spun the pedals, observing with delight the way his rising heart rate was visible on a nearby screen. It is common for fitness lovers to track their workout data with a watch or other small gizmo, but rarely does a dude track his heart rate using a sleek, high-end athletic shirt.
"There are no luxury fashion companies doing this," David Lauren, Ralph Lauren's EVP of advertising, marketing and corporate communications, proclaimed to a small group of on-looking reporters.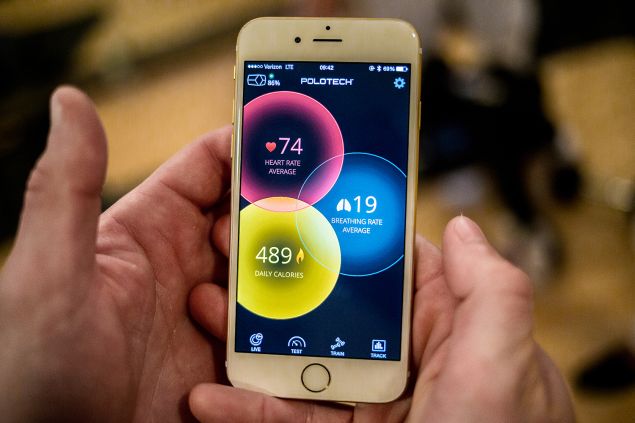 Ralph Lauren re-launched its Polo Sport line in August, and with it, debuted the PoloTech smartshirt: a high-tech men's T-shirt that puts a futuristic spin on the standard workout top. The fitted black shirt—emblazoned in yellow with Ralph Lauren's signature logo—contains tiny silver fibers that measure heart rate, breathing depth and other metrics. That data is sent in real time to an accompanying mobile app, where it is used to form workouts tailored to the user's unique fitness levels.
Despite its high-tech makeup, the PoloTech smartshirt, believe it or not, is machine washable. And no matter how many times one wears it to work out, its powers will not wear down over time.
"It's durable, it's well built, it's the finest fabric you can get," Mr. Lauren assured the Observer. "And it's going to last, like everything we make."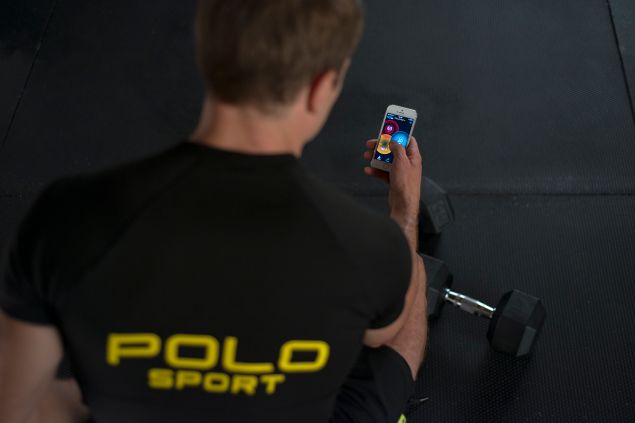 Mr. Lauren himself is an avid wearer of the shirt—not just at the gym, but layered subtly under his work clothes, too. He uses it to measure his vitals throughout the day. "I wore it under my suit, and I gave all the data analytics to my doctor," he recalled, adding, "he said I'm doing just fine."
The fitness tracking doesn't stop at the PoloTech smartshirt. Now that more and more guys are pursuing health- and wellness-focused lifestyles, we might start seeing those fancy silver fibers cropping up in all of Ralph Lauren's apparel.
"That's the goal," according to Mr. Lauren.
Ralph Lauren is not alone in adding a luxurious twist to traditional activewear—if not with cutting-edge technology, then with higher-end cuts and fabric.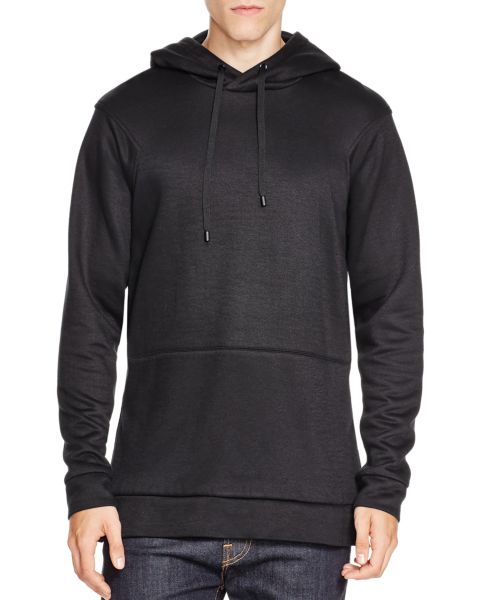 "Men's activewear this season is about taking the performance materials we have been introduced to over the last several years and updating them with sophisticated silhouettes," said Kevin Harter, Bloomingdale's vice president of fashion direction for men's and home.
"This season's stylish man is sporting a more refined look, both at the gym and on the streets," Mr. Harter continued. "Men are transitioning from logo tees and gym shorts to outfitting themselves with short and long-sleeve knits in sleek technical fabrics, a light-weight bomber and even shorts with workout tights underneath."
Leading the way in high-end men's workout clothes are collections from the so-called "new guard"—brands like Public School, Robert Geller, Alexander Wang and rag & bone. "These vendors design and produce beautiful sportswear with activewear elements peppered in," Mr. Harter said.
Over at Mr Porter, dudes' heightened demand for refined gym gear inspired the company to launch Mr Porter Sport this past April. The company realized "men have moved on from working out in their old college T-shirt and a pair of baggy sweatpants," buyer Daniel Todd explained to the Observer. "They're paying attention to what they wear at the gym in the same way they do with the rest of their wardrobe."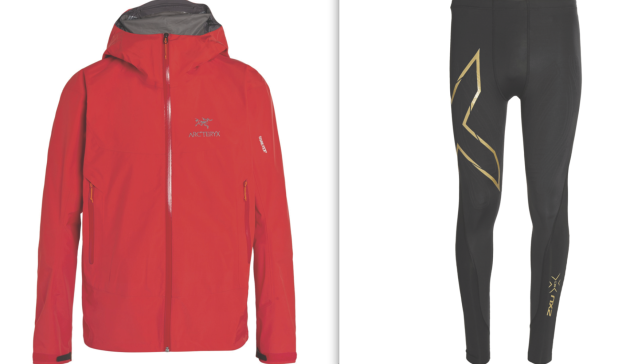 Mr Porter devotees are racing toward one type of activewear in particular: running gear. "There is definitely a huge interest towards getting fit, and running is one of the most accessible places to start," Mr. Todd said. There is a reason, after all, that SoulCycle-inspired boutique treadmill studios such as Mile High Run Club and TheRun are cropping up across the city.
L.A.-based line Athletic Propulsion Labs, or APL, has been so successful, "we've struggled to keep both the running sneakers and apparel in stock from the moment it launched on the site," he said. Makers of elite compression tights and shirts, 2XU has also been a big seller on the on-demand shopping site, along with Nike, Iffley Road, Arc'teryx and Patagonia.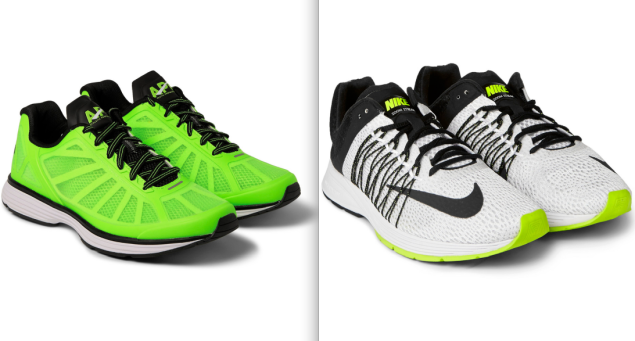 From SoulCycle to morning rides along the Hudson, cycling is also on the rise—and so is the demand for gear. Perhaps European spectacles like the Tour de France—the 23-day-long, 3,500-kilometer race through the French countryside to Paris—and British cycling stars such as Bradley Wiggins and Mark Cavendish have helped ramp up its popularity. The sport "is another area where we have seen immediate success, driven by more established brands like Castelli and new additions such as Pas Normal Studios," Mr. Todd said. In addition, road bike brands such as the uber-luxurious Italian Bianchi are gaining ground in the USA.
Be it high-tech or high-fashion, there is no telling whether all this fancy sportswear will help guys run a marathon or bench press two times their body weight. But one thing is for sure: No one is sad to bid farewell to the shapeless shorts and old college tees.